Posted in: Comics, Recent Updates | Tagged: Comics, dc, entertainment, marvel, Secret Wars
---
How DC Comics Will Make June Sell, Against Marvel's Secret Wars We're looked at two examples of Marvel offering large discounts to retailers if they order large copies of their Secret Wars titles in June.
Now it's DC's turn. This is how they intend to get those numbers up. Firstly every retailer must order five issue of every launch or relaunch title to qualify. Not too hard…
Take these four titles.
Batman Beyond #1
Justice League Of America #1
Robin: Son Of Batman #1
We Are…Robin #1

If retailers match their numbers for Batman #31, a 100,000 selling book, they will not only get a big discount but any copies that don't sell can be returned for a 100% refund.
Then for the following titles,
Bat-Mite #1
Bizarro #1
Black Canary #1
Constantine: The Hellblazer #1
Doomed #1
Dr. Fate #1
Earth 2: Society #1
Green Lantern: The Lost Army #1
Harley Quinn/Power Girl #1
Justice League 3001 #1
Martian Manhunter #1
The Omega Men #1
Prez #1
Red Hood/Arsenal #1
Section 8 #1
Starfire #1
You have to order 50% of your Batman #31 numbers. But retailers will get an even bigger discount than for the first two titles.
And for these returning titles
Action Comics #41
Aquaman #41
Batgirl #41
Batman #41
Batman/Superman #21
Catwoman #41
Deathstroke #7
Detective Comics #41
The Flash #41
Gotham Academy #7
Gotham By Midnight #6
Grayson #9
Green Arrow #41
Green Lantern #41
Harley Quinn #7
Justice League #41
Lobo #7
New Suicide Squad #9
Secret Six #3 (resolicit)
Sinestro #12
Superman #41
Superman/Wonder Woman #18
Teen Titans #9
Wonder Woman #41
If you order 110% of your previous order on the title, you will get a big discount.
The effects of this across the board mean that it will pay to order every DC Comic published that month. Numbers will be up across the board, significantly. Even with the numbers discount that Diamond applies to books made returnable, this will still see DC's sales rise increasingly. And while Marvel are doing big Secret Wars promotions, DC's are probably better across the line.
On these numbers, I would expect Marvel to still take most of the top ten in June, with Secret Wars topping the charts. But across the Top 100 and marketshare, DC Comics should take June.
Anyone else? Don't launch a comic in June…. the direct market will swamp you…
And strangely no mention of the June-confirmed Midnighter #1. Maybe it was missed off by mistake? But it looks like JL United, Cyborg, Mystic U, Dark Universe have slipped to July…
---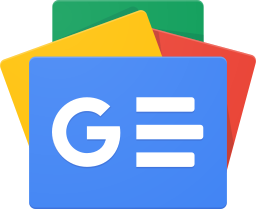 Stay up-to-date and support the site by following Bleeding Cool on Google News today!