Posted in: Recent Updates | Tagged: irene alder, marvelman
---
I Love The Sound Of Kimota! On A Wednesday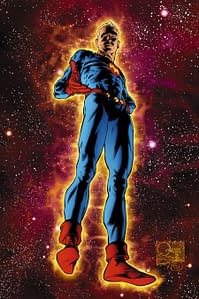 It didn't quite work on the Cup O Joe panel. So here, for the first time, is the way Marvelman's transformative word works, a la Marvel Comics…
We say goodbye to the last of the original Daleks.
"To be honest, I'm just delighted that Marvel have acquired the rights legally" – Neil Gaiman on Marvel's acquisition of Marvelman.
When living legends surprise screenwriters, part one…

The Geppi Museum will be hosting a signing for the coffeetable book – Captain Action The Original Super Hero Action Figure by Michael Eury on August 15th, with a Captain Action exhibition to run until October and the Diamond retailer summit.
The piece on The Stuff Of Legends earlier seems to have hit a nerve. The publisher Th3rdworld overprinted by 30% on initial orders but is now almost out and direct orders from their site have been booming, still at cover price. Expect a second print announced soon. It only shipped yesterday, you know.
And, post-Con, I'm also hearing similar buzz about Cursed Pirate Girl, Lackadaisy and the new Surrogates volume. Much more to talk about those books as well.
And since I haven't done an Avatar plug of the week yet, I had the chance to read Absolution #1 this weekend by Christos Gage. It's very much a TV-show version of superheroics, but an HBO one. And it gets rather nasty.
And Irene Adler's first column for Bleeding Cool seems rather divisive too. Some have seen it as liberating, others a crass parody. All I can say is that I found "Irene" to have a unique voice, one I haven't seen represented in comics and one I thought deserved wider dissemination.And that she is most definitely the real thing. And not Tony Lee in a corset.
Laurenn McCubbin twits "It's a terribly written sexist piece of crap. Congrats" while Carl Jansson says "Irene's column is great BTW!" Jigsaw Jones adds "um. Wow. I mean, I'd already dismissed Bleeding Cool as being utter mindpap bullshit a week after launch, but… damn. Brainmelt!" while Pamela Quevado sees it differently, "Oh, I loved it…can I be a muse too?"
---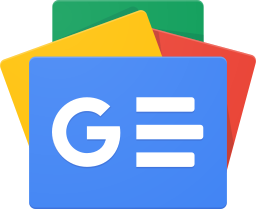 Stay up-to-date and support the site by following Bleeding Cool on Google News today!