We all have our buttons when it comes to movies. There is something out where you take one look at it and you're like, "Yes, please, this is for me, I'm on board." For me, that was this trailer for Wes Anderson's upcoming Isle of Dogs. A stop-motion animated movie by Wes Anderson about dogs? Yes, always.
It's been 18 long years since Anderson made Fantastic Mr. Fox, and now we're getting another movie like that. It's a good day, at least for this writer; it's pretty much turned me into a "shut up and take my money" GIF. The animation looks breathtaking, there is a solid voice cast, and Anderson always brings his A-game. Plus, DOGS.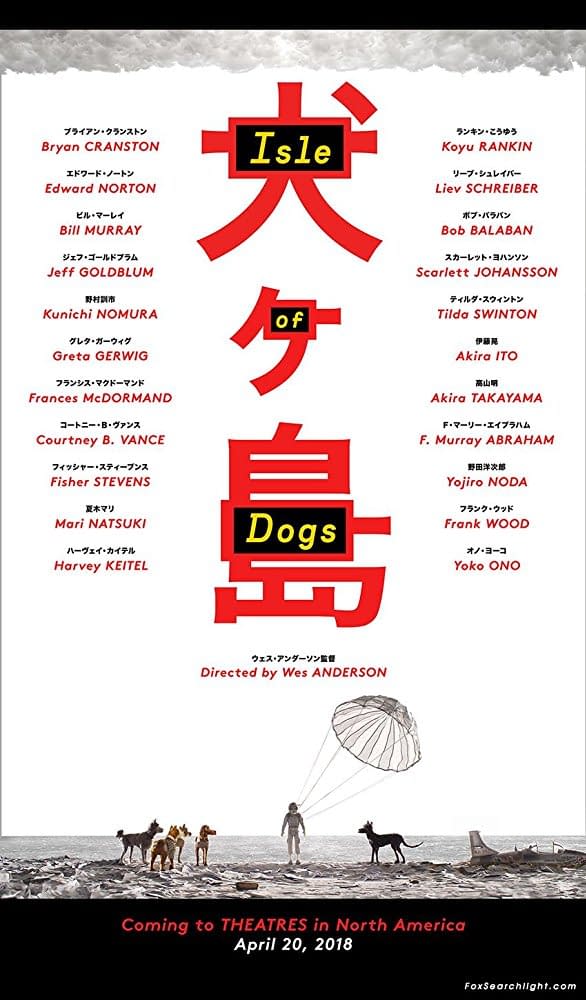 Summary: Isle of Dogs tells the story of Atari Kobayashi, 12-year-old ward to corrupt Mayor Kobayashi. When, by Executive Decree, all the canine pets of Megasaki City are exiled to a vast garbage-dump called Trash Island, Atari sets off alone in a miniature Junior-Turbo Prop and flies across the river in search of his bodyguard-dog, Spots. There, with the assistance of a pack of newly-found mongrel friends, he begins an epic journey that will decide the fate and future of the entire Prefecture.
Isle of Dogs, directed by Wes Anderson, stars Scarlett Johansson, Bryan Cranston, Liev Schreiber, Tilda Swinton, and Edward Norton. It will be released on March 23rd, 2018.
Enjoyed this article? Share it!