Here it is: our sneak peek at the specially commissioned cover for the second printing of the comic book sequel to the Judge Dredd film, Dredd: Underbelly, by stellar artist Jock.
The first printing of  Dredd: Underbelly, Rebellion's first ever US-format comic book, sold out before it reached shelves, and this reprint is currently available to order through Diamond (using the code DEC138479).
The cut-off date for orders is February 17th and with copies of the first printing fetching quite a price on eBay, now you can get your copy if you missed the first printing, and even better, get the Jock artwork too. Maybe Rebellion should offer the cover art as a poster? Now THAT would be all over eBay. Give them a tweet and start a little campaign. Speaking of campaigns, the interest in this movie sequel comic has suggested that a film sequel does really need to get made, and fans are still rallying around the campaign for a sequel, which you can support here.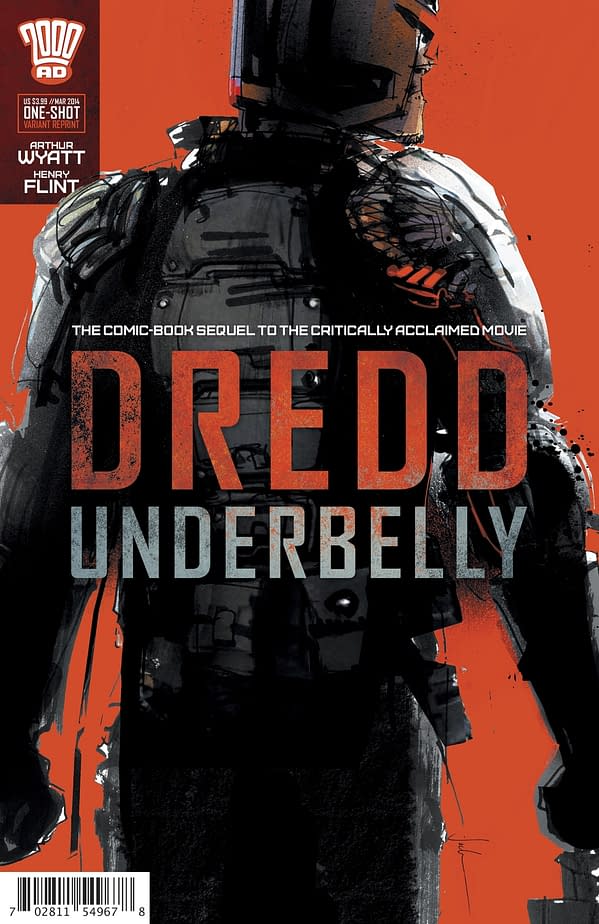 Enjoyed this article? Share it!