Posted in: Comics, Recent Updates | Tagged: auction, bill watterson, calvin and hobbes, Comics, heritage auctions, john romita, marvel, MVL, original art, spider-man
---
John Romita Spider-Man Cover, Watterson Calvin And Hobbes Watercolor Both Sell For Over $100,000 At Auction
Yesterday, we told you about comics from the Billy Wright pedigree selling for $3,433,342 at Heritage Auctions, today they were onto auctioning original art, among other things, and there's plenty of interesting results to discuss. Headlining the original art portion of the auction was the Bill Waterson Calvin and Hobbes 1989-90 Calendar Cover Watercolor art which sold for $107,550.00, and the John Romita Sr. Amazing Spider-Man Annual #3 Cover from 1966, which hammered at $104,562.50.
The sale of the Romita cover puts the piece in the top 10 of public (or publicly known) sales for pencil and ink comic book covers (though as always, we must note that there are numerous private sales and such information is closely held in the original art community). Romita Spider-Man covers have long been one of the hot areas of original comic art collecting. By way of comparison, Bleeding Cool has told you about his Amazing Spider-Man #49 cover selling for $167,300 in 2011, and the climactic splash page from Amazing Spider-Man #50 selling for $88,500 in 2010.
There were plenty of other noteworthy sales for the day, and here are a few of the highlights:
Frank Miller and Klaus Janson Batman: The Dark Knight Returns #1 pages #46, 47 (concluding double page spread, 1986): $50,787.50. Every serious collector who grew up in the 1980s wants a DKR page in their collection. Bleeding Cool told you of the stunning world-record result of the Dark Knight Returns #3 splash page selling for $448,125 in 2011.
Frank Miller Absolute Dark Knight Cover (2006): $21,510.00.
Frank Miller Batman: The Dark Knight Returns 10th Anniversary Frontispiece (1997): $41,825.00. I Love this piece. Great stuff.
John Byrne Unpublished X-Men Splash Page (1976): $4,182.50. Byrne has commented of this piece, "That's the splash page to an unfinished (and thus unpublished) Wolverine story I started for my own amusement (i.e., on spec) before I was assigned to the X-Men's own title. I think it got as far as one more (unfinished) page." Just a wonderful classic Byrne piece. The original art community typically favors published art when it comes to spending the big bucks, and if this had been a published splash it would have gone for many times this amount. This one was a bargain in my opinion.
Jack Kirby X-Men #9 Marvel Girl Pin-Up (1965): $23,900.00. Kirby in his Marvel prime.
Steve Ditko Amazing Spider-Man #22 Page 12 (1965): $44,812.50. Lots of collectors want a good Ditko Spider-Man example, and you don't get too many chances at them.
Dave Gibbons Watchmen #4 Pages 26, 27 (1986) $26,290.00. Bleeding Cool told you of the original art for Watchmen #1 page 1 selling for $33,460 back in 2010. This issue #4 page spread is another pivotal moment from the Alan Moore & Dave Gibbons masterpiece. ---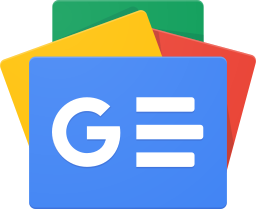 Stay up-to-date and support the site by following Bleeding Cool on Google News today!