The Fastball Special. A superhero move pioneered by Wolverine and Colossus in the Uncanny X-Men #100. In which Colossus picks up Logan and throws him at speed towards an enemy.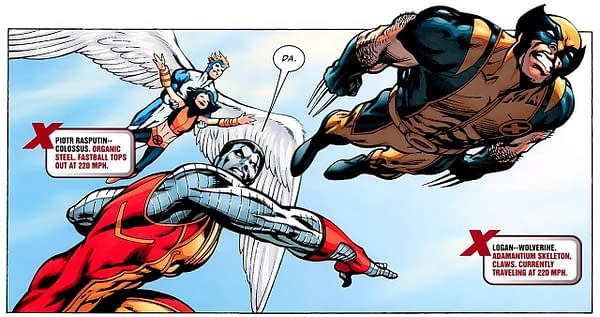 Repeated by so many others and in so many other fashions over the years. Including in X-Men #136 where, on the moon, Wolverine can do the same with Colossus.
Well Crush, Lobo's daughter has come up with her own version. And it looks a lot more fun.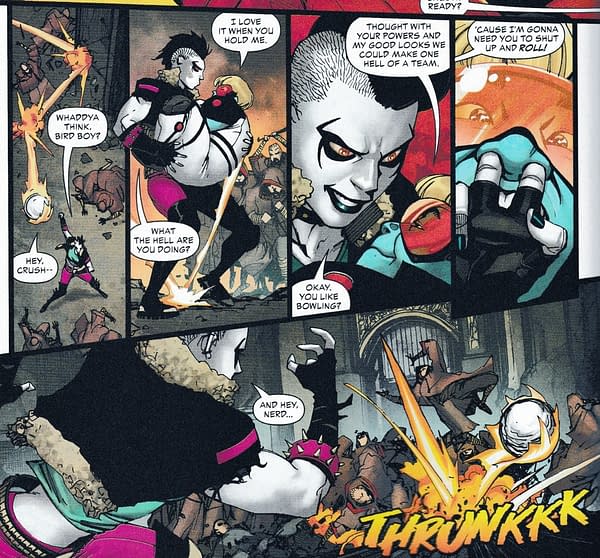 Bowling Ball special? Certainly gives you a better grip. So why is Crush getting down with these dweebs? It's all about Damian and his deals.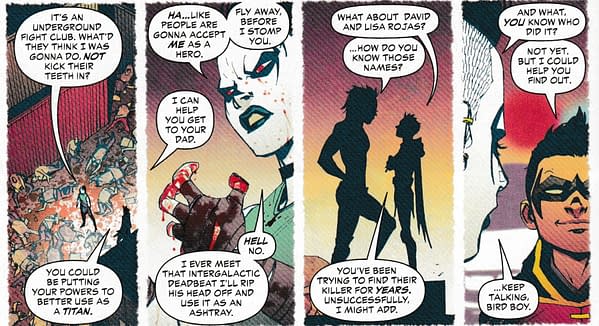 Which is pretty much how Batman did it with her father, Lobo, for the Justice League Spinoff. Though it seems Crush didn't grow up under her father's care, and had a foster mother. Who seemed, wherever she was, could get CBeebies.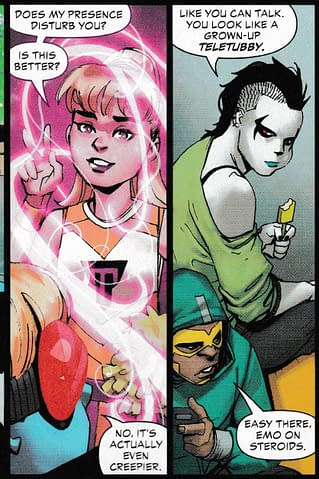 Of course, some Batman fans are still reeling over Damian Wayne a) no longer being a vegetarian and b) killing people again, and breaking his word to his father. Well, the conclusion of the issue addresses the latter if not the former. Yeah, we definitely need one of those. Because we get to see what we thought happened to the Black Mask…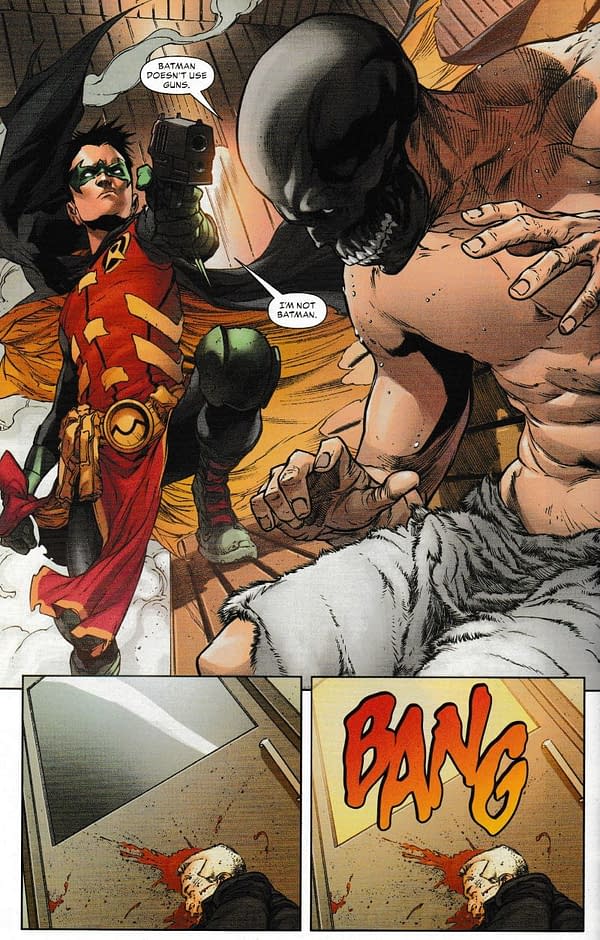 …become even more disturbing.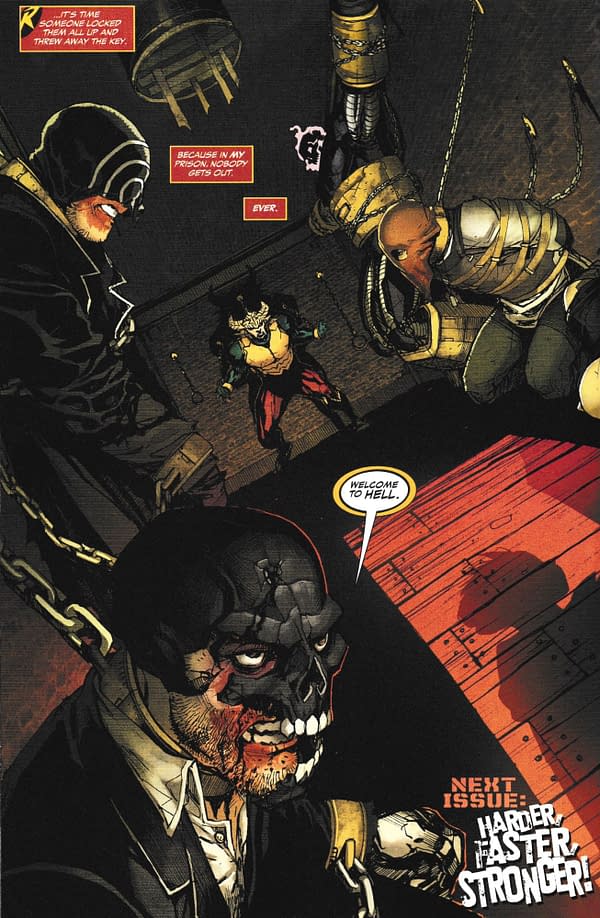 Enjoyed this article? Share it!