Man Sees Dalek In Tree Trunk, Mistakes It For Jesus From the Winston-Salem Journal comes this charming story about an elderly fellow, Bill Johnson, who has discovered the image of Jesus in a tree limb that fell in his front yard. He believes it to be a "robed image of Jesus with an outstretched hand. The head is near the center of the limb where the rings of the tree are lighter, giving an almost halo appearance."
And he's milked this observation in newspapers and TV… but seriously. Halo, or no halo, that's not Jesus.
That's a Dalek.
The two differ in a number of ways. One is the saviour of the world, the Son of God, who died and is risen and will come again in glory to judge the living and the dead. And the other is a mutated Kaled life form from Skaro, bred to believe in its own genetic superiority with a desire to destroy everything else in existence, and a propensity to scream "Exterminate".
You can work out which is which yourself.
What this image of a Dalek appearing in a natural form means is beyond me though.
Perhaps it means that… I'm a bit sad?
No, no, it couldn't mean that at all.
---
---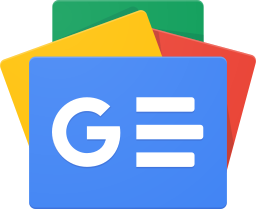 Stay up-to-date and support the site by following Bleeding Cool on Google News today!