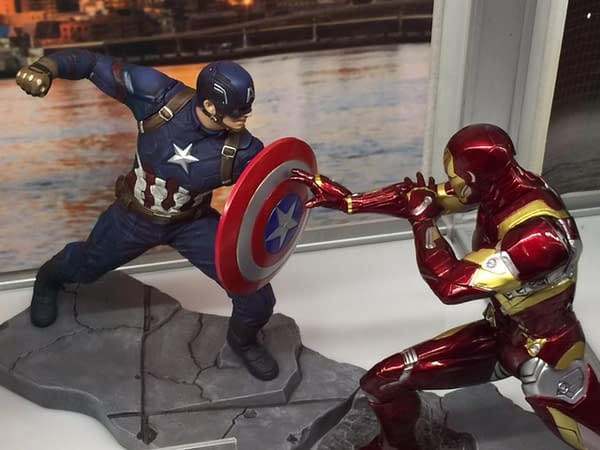 Photos by Derek Trum
The thing I like most about the Marvel and DC statues here from Kotobukiya is the dynamic poses many of them have — Superman v Batman and Cap v Iron Man are particularly good examples — that's something that is not always easy to achieve within the confines of statue manufacture.
I'd love to see a Hulk vs Thing from them along these lines, though I suppose there's not much chance they'd pull off the licensing for that (and glancing at their website, I see they've done nothing with FF since the Rise of the Silver Surfer days). Ah well. Upcoming Marvel films in particular should provide them with plenty of grist for the statue mill along these lines.
Below at right is the exclusive NYCC version of Harley Quinn based on a design by Shunya Yamashita.
Enjoyed this article? Share it!