Muppet Babies: Kermit and Fozzie Take Show-n-Tell to the Extreme in New Preview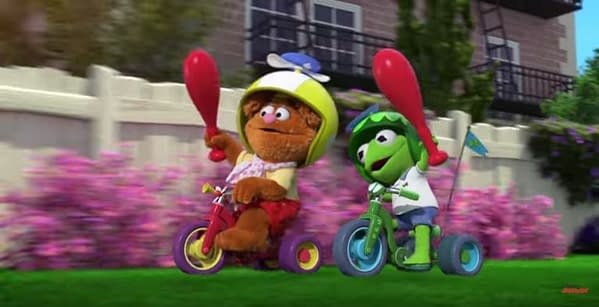 With Disney's 2018 version of Muppet Babies ready to take its first steps next week, the network is showing that even though times change, some things very much stay the same. Case in point? Kermit (Matt Daner) and Fozzie's (Eric Bauza) ability to amp up the drama on something as simple as "Show-n-Tell" when they can't decided on which game is their favorite; as you can see from the preview released by Disney Junior.
The new series features the adventures of Kermit (Daner), Piggy (Melanie Harrison), Gonzo (Ben Diskin), Fozzie (Bauza), and Animal (Dee Bradley Baker) – with the addition of purple penguin Summer (Jessica DiCicco) – all under the somewhat watchful eye of Nanny (Jenny Slate).
Here's a sneak preview of Disney Junior's Muppet Babies, premiering on March 23 with two back-to-back episodes on Disney Channel at 10 a.m. ET; and also on the DisneyNOW app. And because we love ya lots, we've also included an extended look at the show's theme song and opening from Hamilton's Renée Elise Goldsberry:
"Summer is kind of our art girl. She's super creative. She loves to draw, she loves to paint, she loves to dance — all at the same time. She's the smallest of the group, but she definitely has the biggest heart." – Tom Warburton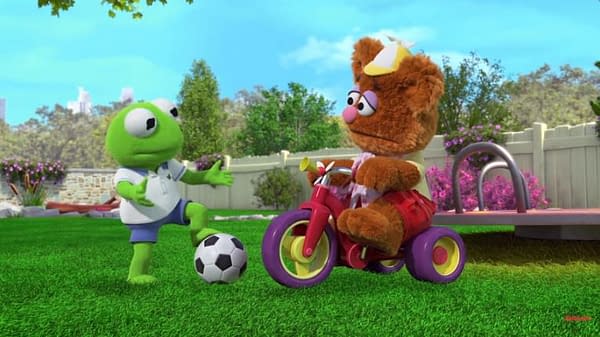 Muppet Babies executive producer Tom Warburton and Muppets Studio collaborated on a female character that would both compliment and as well as contrast Piggy. Statler and Waldorf, Bunsen and Beaker, Rowlf the Dog, Rizzo and Dr. Teeth are expected to make guest appearances, but bad news for Skeeter fans: he won't be making the cut as a series regular in this version.
"It was me and our art director Chris Moreno sitting in a room just doodling and drawing, and I came up with this little sketch of a lollipop-shaped penguin with a turtleneck. We probably did a hundred different characters trying to figure out who this was going to be, and when we came into Disney Junior with this penguin and a couple others, they immediately went to the penguin and said, 'That one.' We have that original drawing hanging in the studio now." – Tom Warburton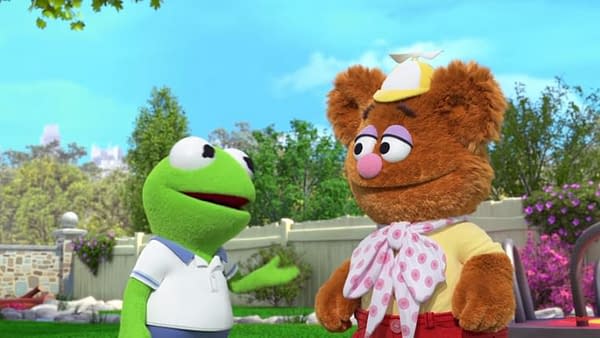 Muppet Babies is a co-production between Disney Junior, Disney Consumer Products, Interactive Media and The Muppets Studio. Emmy Award-winner Eric Shaw is story editor and co-producer; with Andy Bean serving as series songwriter/composer and Keith Horn as co-composer.