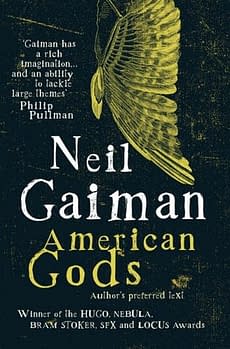 So much for that ambitious six season plan it had set up at HBO. After years of being in development, the premium cable network has dropped its rights to Neil Gaiman's epic American Gods and those rights have instead been picked up by FreemantleMedia, according to Deadline.
Apparently, Gaiman already announced the series was no longer with HBO in a Reddit AMA back in November, but in case you missed it, as I did, here is what he said:
There is an American Gods TV series in the works. It's no longer with HBO. The moment that things are ready to be announced I am sure they will be, either legitimately or via a leak in a big Hollywood Agency mailroom.
This is pretty bittersweet news, because while it's great that someone is still developing it (kind of a no brainer someone would pick it up), I thought HBO would have been a really natural fit, especially with its current slate of hourlongs like Game of Thrones and True Detective. It's not clear how long Freemantle will take to develop it, or where it might end up when it becomes a real TV show, but it's hard to imagine someone doing it better than HBO could have. No pressure, FreemantleMedia.
Enjoyed this article? Share it!