30 Photos From NYC's Patches & Pins Expo 2018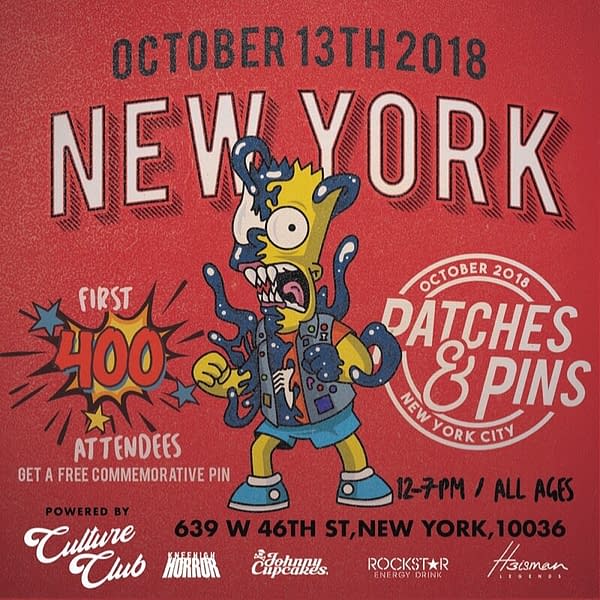 Event reporting by Bleeding Cool contributor Alejandra Bodden; event photographs from Bodden and staff member Ray Flook
Purveyors of pins, patches, art, and fashion made their out to the west side of New York City on Saturday for Patches & Pins Expo (P&P), sponsored by Culture Club, Kneehigh Horror, Johnny Cupcakes, Rockstar Energy Drink, and Heisman Legends. Started in 2015 and billed as the nation's largest flare event, P&P has become an essential platform for connecting pin and patch makers with their fans customers by incorporarting an expanding array of exhibitors.
The expo had a little something for everyone: pins, prints, patches, stickers, bags, clothing, apparel, accessories, and even customized home goods – either original art or artisitc homages to well-known and beloved characters from television, movies, cartoons, and anime… even from literature! And let's just say that pin display bags do tend to be a weakness…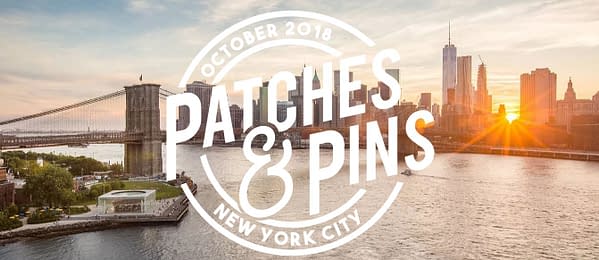 Before you check out our photo gallery below, special thanks to a number of exhibitors who worked with us to put this together: Tom Ryan Studio, Casual Mojo, Johnny Cupcakes, The Pin Cartel, NattyCat, Trippy Pins, Alexandra Beguez, MrMauro/Coffin Couture, Loudmouth Threads, Mike Olson Art, 2 Wishes Apparel, JesseJFR, Vivant Vintage, Zukie Art, Wepa! Flan, Inkrement Apparel, and many others.
On a personal note, the location of the event was a major bonus: the 46th Street area offered a ton of tasty-looking places to eat – so a special shout-out to Beer and Cheese for a delicious tour of four quality beers, pita bread with four dips, and an amazing chorizo sandwich. Not a bad way to wrap-up the day…