Pop Culture Hounding Ken Kristensen And Ryan Estrada
[audio:http://popculturehound.net/podcast/PCHPodcastEpisode24.mp3]
Chris Thompson writes;
Marvel Now! ends on a high (at least for us) with Kieron Gillen & Jamie McKelvie's Young Avengers #1, and Sam Humphries & Ron Garney's Uncanny X-Force #1.
If that's not enough, we also have TWO big interviews for you to enjoy … First up, I talk with Ken Kristensen, writer/co-creator of Todd The Ugliest Kid On Earth, which proved to be a surprise hit from Image Comics last week. We discuss the idea behind the book, how his collaboration with artist MK Perker came to be, and why Todd is more a crime book than anything else.
Then Taylor chats with creator Ryan Estrada, who is currently on the tail end of an incredibly successful Kickstarter campaign for The Whole Story. They talk about comics, travel, Kickstarter success, and how to forge your own path in the industry today.
To get in touch, discuss sponsorship opportunities or submit projects for consideration, please email reviews@popculturehound.com. You can also follow me on Twitter: @popculturehound. And if you missed last week's episode (or any others) you can find them right here or subscribe via iTunes.
Taylor Lilley Twitter: @capelessT
Ken Kristensen Twitter: @kenkristensen
Ken Kristensen Tumblr: kenkristensen.com
Ryan Estrada Twitter: @ryanestrada
Ryan Estrada website: www.ryanestrada.com
And if you want to get in on the Kickstarter for The Whole Story, you can find that here: www.kickstarter.com/projects/ryanestrada/the-whole-story-winter-2013
---
---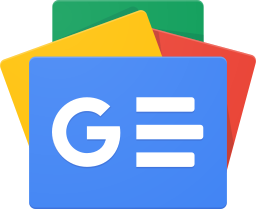 Stay up-to-date and support the site by following Bleeding Cool on Google News today!