Preview Image Book Nightworld Inspired By Kirby And Bava Monster Movies
The Italian horror tradition influenced creator-owned project Nightworld went to Kickstarter less than a year ago, succeeded, and now has been picked up by Image Comics in a dream come true for writer Adam McGovern and artist Paolo Leandri. They began tossing around ideas and sketches for the comic in 2005, and it was a long creative road for them with an essential commitment to the atmosphere they wanted to evoke, once described by McGovern as "meta schlock inspired by Kirby classics and Mario Bava monster movies".
A previous collaboration between McGovern and Leandri in 2006 garnered an Ignatz Award nomination, so they knew that their meeting of minds could produce something significant if they remained focused on producing something only a liberating creator-owned environment could inspire. The initial five page work from which the series has developed began as a story about "this weird kabuki-lucha-looking bat-human, bizarre yet tragically dignified, and his ghostly lover, each pacing a sad decrepit castle", according to McGovern. Now we'll be treated to the full bizarre and tragic evocation of this tale, starting on August 6th in a four part series.
Here's our preview of the strangeness and the unique vision of Nightworld #1: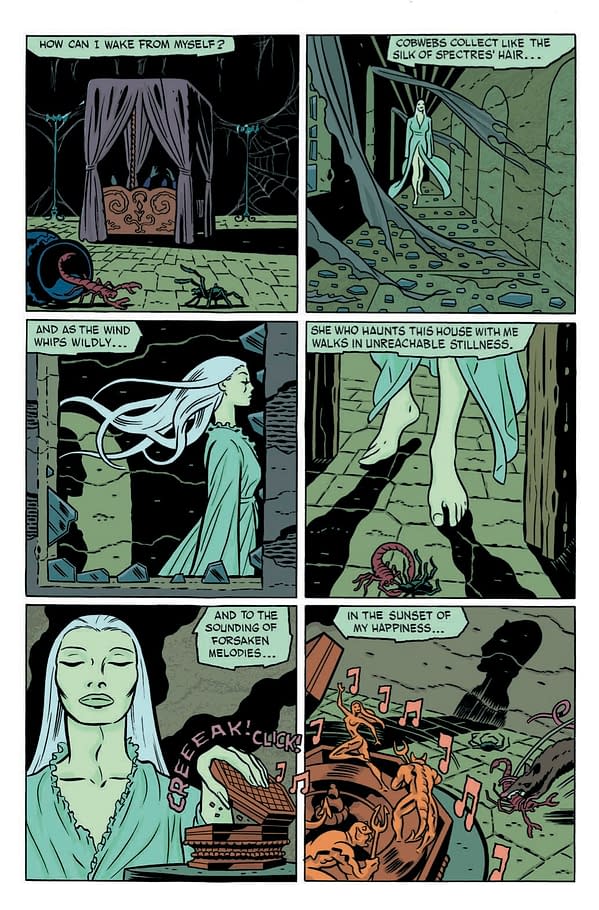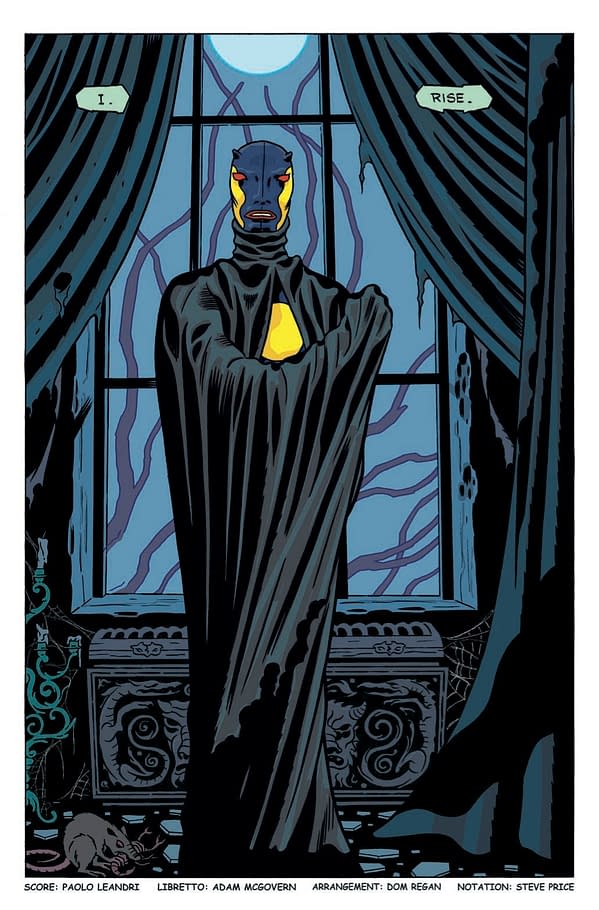 Nightworld is currently in Previews under Image's August-shipping titles. Its item number is JUN140485