Posted in: Comics, Recent Updates | Tagged: Alan Moore, Comics, dc, grant morrison, laura hudson, makr millar, marvel, rape
---
Rape, He Wrote.
From Gail Simone's legendary Women In Refrigerators in 1999, Mark Millar told her;
"Granted, the female stuff has more of a sexual violence theme and this is something people should probably watch out for, but rape is a rare thing in comics and is seldom done in an exploitative way."
He might have added "yet" to the end of that.
Yesterday, The New Republic ran an article on Mark Millar and his work, headlined "How the sickest mind in comic books became their biggest star" examining the more shocking aspects of his plots. Something Tom Spurgeon has already taken it to task for. The magazine quotes Millar as saying;
"The ultimate [act] that would be the taboo, to show how bad some villain is, was to have somebody being raped, you know?…. I don't really think it matters. It's the same as, like, a decapitation. It's just a horrible act to show that somebody's a bad guy."
Which is a little contradictory, and not just with his previous views expressed to Gail. Millar states that rape is the ultimate taboo, but then says it's just the same as decapitation. The article also quotes Wired's Laura Hudson in direct opposition to that;
"It's using a trauma you don't understand in a way whose implications you can't understand, and then talking about it as though you're doing the same thing as having someone's head explode. You're not. Those two things are not equivalent, and if you don't understand, you shouldn't be writing rape scenes.
Which, and this is important, is not stating that people, even in superhero comics, shouldn't be writing about rape, but they should try to have a better understanding when they do so.
But exactly how unique is this to Millar? Is it more of an industry problem in general? Is he just an easy poster boy for this kind of thing? Recently Grant Morrison, Millar's ex-colleague and ex-friend, talked about Alan Moore's comics in Rolling Stone Magazine;
I was reading some Alan Moore Marvelman for some reason today. I found one in the back there and I couldn't believe. I pick it up and there are fucking two rapes in it and I suddenly think how many times has somebody been raped in an Alan Moore story? And I couldn't find a single one where someone wasn't raped except for Tom Strong, which I believe was a pastiche. We know Alan Moore isn't a misogynist but fuck, he's obsessed with rape. I managed to do thirty years in comics without any rape!
I've always seen Alan Moore use of rape as challenging the audience, asking why they are more comfortable with murder than with rape. There is a societal difference – we watch Murder She Wrote as daytime entertainment, Rape She Wrote would be completely unacceptable. Millar's use however seems to be more of the "fridging" variety, whether the victim be Apollo in The Authority, Katie from Kick Ass or the police chief's daughter from Nemesis, to motivate the hero – or simply to delineate the bad guy, Wesley in Wanted, as someone utterly evil, despite in places being a heroic protagonist. Others examples include the near-rape of Rachel Summers by Wolverine in his own title, the rape of young women in the hospital by the Authority bad guys, with the bad-guy Doctor going back in time to sexually assault The Engineer as a girl as part of a battle scene and the character Seth not only born of rape, and given the promise of a room of children at the White House to rape as reward, he is then turned into chickens to be raped, the Hulk's kids in Old Man Logan being multiple death rapists or Ultimate Hulk's implied threats of rape to Betty Ross when attacking her… But is that really any different than, say the actions of Kid Marvelman? Or Hyde punishing The Invisible Man by raping him to death? Or consider Garth Ennis' Bueno Excellente from Hitman, who fights crime "with the power of perversion", and in a comedy aside may well have raped Green Lantern? Basically there's a lot of it about. In the comics, at least. Or at least, there was.
Despite once talking about the Kick Ass 2 film stating that "Everybody is saying 'you can't have a gang rape scene with supervillains' and 'you can't have the dog's head cut off', but every single one of those scenes will go in it", that changed. Seemingly the screenplay by Jeff Wadlow decided to skip that bit, and the threequel comic Kick Ass 3 now only references the rape as a non-specific "assault". Wanted left off the lead's history of rape as well.
Nemesis was to return as a sequel with Steve McNiven, Nemesis Returns, first scheduled for last September, then last January, then not mentioned by Millar since. And the republishing of Chosen as American Jesus removed the protagonist's experience of being raped repeated by the devil's "five cocks."
Could it be that it might be a little too much for Millar now? Is he mellowing in his attitude at all? Right now he may have other concerns, such as persuading Emma Watson to appear in The Secret Service movie via national newspapers. While the article lists much of his bibliography, Millar's current work doesn't seem to go there anymore. Decapitation? Yes. Rape? Not so much.
We mentioned the change in Kick Ass 3 but even his recent Jupiter's Legacy, which features superheroes as washed out second generation celebrities, the kind of story where accusations of rape might actually be analogous to the real thing, doesn't go there.
Yet.
---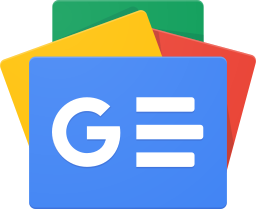 Stay up-to-date and support the site by following Bleeding Cool on Google News today!