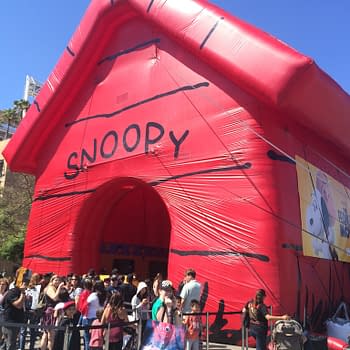 Friends o' mine, I want to tell you about a magical place. It's a place of pure, unbridled joy. A place where the stress and concerns of life melt off and everyone who enters is taken back to a time when you felt safe and your happy dance wasn't reserved solely for the big victories. Let me take you there. Let me take you to Snoopy's house.
Snoopy's house is up and running at Petco Park's interactive fun zone. It's a giant, inflatable rendition of the house that took out the Red Baron. Inside are two things: magic and promotional materials for the new Peanuts movie.
When you first enter, you see the Dream Big Board, an interactive photo experience where participants take a picture and post their big dreams.
To the left, a demo station for the Peanuts Movie tie in game. Looks good.
Then we get to the best part of the house. Are you ready?!?!?!
BEAGLES WITH GOPROS! You can watch their POV puppy antics on the monitors as you play with them in person. A happier con goer there never was.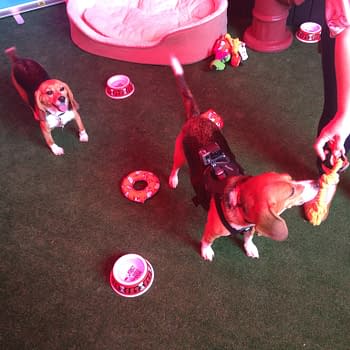 All good things must come to an end. A big inflatable slide takes you out of the house and back to the world of wrestling over exclusives and waiting in long lines.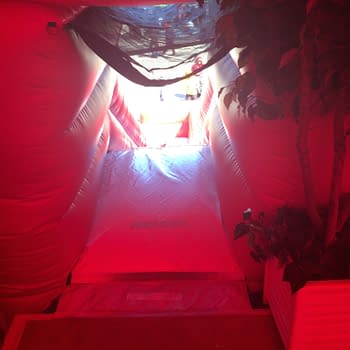 I wish there was some way to bring the magic of Snoopy's house to the rest of the con. Oh well!
Follow me @notacomplainer.
Enjoyed this article? Share it!