Sony Films Bloodshot 1&2, Harbinger 1&2 And Harbinger Wars As Valiant Cinematic Universe (UPDATE)
Well that was fast. We were only just looking at the Wikileaks leaked emails about Bloodshot, Harbinger and Harbinger Wars at Sony not half an hour ago. But things have clearly moved on since.
THR has the scoop. Five films being greenlit at Sony, Bloodshot 1&2, Harbinger 1&2 and culminating in Harbinger Wars.
Bloodshot will be out in 2017, to be directed by David Leitch and Chad Stahelski, scripted by Jeff Wadlow and Eric Heisserer. Based on the Valiant title created by Kevin VanHook, Don Perlin, and Bob Layton in 1992 and revived by the new Valiant Entertainment in 2012, it's the story of a soldier revived from the dead with new nanotech in his bloodstream to keep him moving and fighting. The comic received a very successful relaunch last week, with Bloodshot Reborn #1 topping 45,000 sales. I get te feeling it is suddenly about to sell out.
The producers will be Neal H. Moritz and Toby Jaffe from Original Film and Dinesh Shamdasani from Valiant will produce the film. Matthew Vaughn and Jason Kothari will be credited as executive producers.
Harbinger will be written by Eric Heisserer with the same producers. Again based on the original 1992 Valiant title created by Jim Shooter and David Lapham and recently revived in 2012 before seguing into the publisher's crossover title Harbinger Wars. Harbinger is the story of a telekinetic teenaged recruited into the Harbinger Foundation, who intend bad things… probably.
UPDATE: And now the PR quotes…
"Bloodshot and Harbinger are two of the great untapped franchises anywhere in comics," said producer and founder of Original Film, Neal H. Moritz. "In partnership with Sony and Valiant, we look forward to building the next great generation of superhero films."
"Sony Pictures and Neal Moritz are the ideal partners to bring the world of Bloodshot and Harbinger to life," said Valiant CEO & Chief Creative Officer Dinesh Shamdasani. "They understand exactly what makes these characters tick and the exciting potential that they hold. These films are just the first step in partnership with Sony to bring Valiant's biggest heroes to new audiences worldwide."
---
---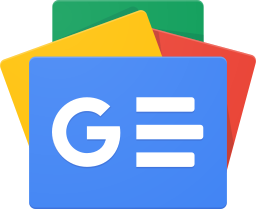 Stay up-to-date and support the site by following Bleeding Cool on Google News today!