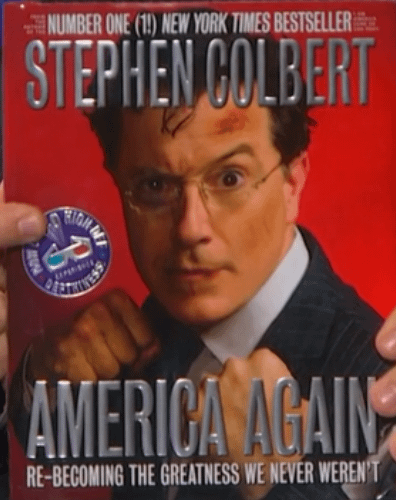 On his TV show last night, Stephen Colbert officially announced his new book America Again: Re-Becoming The Greatness We Never Weren't. his followup to 2007's I Am America (And So Can You!)
Okay, it was actually announced to the book trade press back in February, but it's starting to come out now. I'll probably pick up a copy next month when I'm on the other side of the Atlantic.
He describes it as full of "pro corporate free market principles, the complete conservative guiding principle that Mitt needs on everything jobs, healthcare, even the controversial practice of hydro fracking which I explain with the help of a cartoon farting dinosaur."
And here it is…
Enjoyed this article? Share it!