Welcome to Thank FOC It's Friday, a semi-weekly mailing list, similar to The Daily LITG, but (mostly) every Friday and planned to coincide and cover the demands of Final Order Cut Off. The date when retailers have a last chance to amend their advance orders for comic books without penalty. A final chance for publishers to promote books while orders can still be added. And a time for credits to be amends, new covers to be revealed and a final push given. This is an attempt to sift through them all and find the most relevant items.
You can sign up here or with the form at the bottom.
So what's FOC'ing today?
Matt Kindt and David Rubin launch a new Ether series, The Disappearance Of Violet Bell.
How did Tommy Gun Wizards #1 do? #2 is up for FOC. Similar stories for Batman/Superman #2, Pretty Violent #2, Absolute Carnage: Miles Morales #2, Ghost-Spider #2, Mall #2, Bad Reception #2 or Doctor Mirage #2?
Action Comics #1015 features Naomi in her first full appearance in the DC Universe – #1014 saw her cameo.
Shazam #7 is up for FOC. Finally…
As October Faction hits Netflix, so it gets a 'Special Edition' of its first issues from IDW.
A launch for Transformers Galaxies #1 by Tyler Bleszinski and Livio Ramondelli.
SFSX Safe Sex #1 launched by Tina Horn and Michael Dowling – not from DC Vertigo but from Image Comics.
Powers Of X reaches #5… and no one knows what to expect.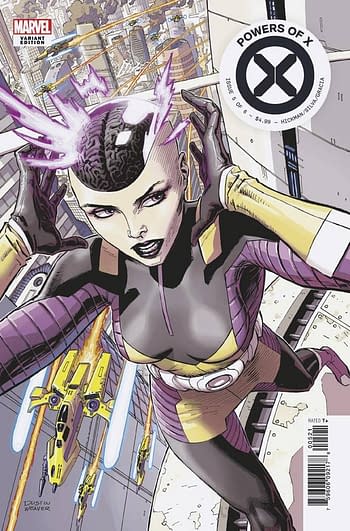 Marvel launches their new Strikeforce series spinning out of Avengers and War Of The Realms.
Amazing Spider-Man #30 crosses over with Absolute Carnage – and may follow up on the One More Day revisitation of #29…
Captain Marvel #8 gets a third printing with Star.
Marvel brings back Crazy with a #1 for their 80th anniversary.
Zoe Quinn makes her Marvel Comics debut with Fearless #3.
Marvel Comics Presents #9 goes full Wolverine – and his daughter.
New Mutants: War Children reunites Claremont and Sienkiewicz.
Angel #5 is meant to have FOC covers by Will Sliney. Just no one knows what they look like. Defeats the purpose rather. Same deal with Faithless #6 and Jim Henson's Dark Age Of Resistance #1. Though the Netflix debut today was well-timed…
Plot #1 by Michael Moreci, Tim Daniel and Josh Hixson launches from Vault, fully returnable.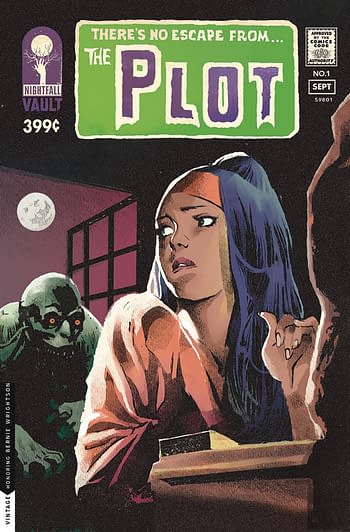 As does Relics Of Youth #1 by Matt Nicholas, Chad Rebmann and Skylar Patridge
And then there's Bloodshot #1 by Tim Seeley and Brett Booth with a maximum discount for all retailers, no matter the size of their order.
What's on your FOC?
Sign up below and we'll see what Thank FOC It's Friday brings next week… on time possibly.
Enjoyed this article? Share it!