Hello Pals-o-Mine!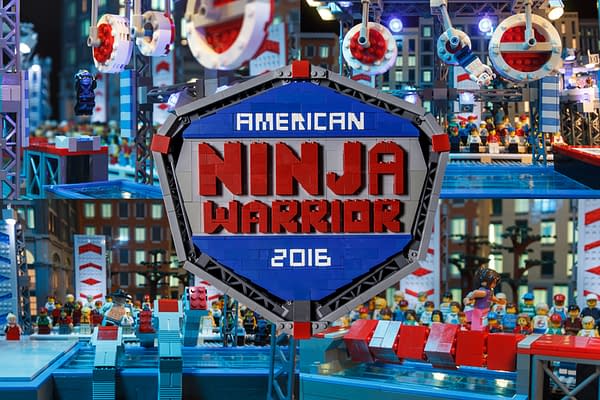 I'm a sucker for cross-overs. When fictional universes collide, you can bet that I'll have a front seat. Punisher vs. Archie, Jetsons Meet the Flintstones, Cartoon All Stars to the Rescue; the more unlikely the crossover, the better!
You can imagine, then, how tickled pink I was to find this clip.
To celebrate the June 1st premiere of American Ninja Warrior on NBC, Lego has revealed one of the newest obstacle courses in stop-motion brick form. Your favorite ANW competitors (in brick form), alongside Ninjago characters will preview the latest obstacle courses, one a week, for the next four weeks.
Once they stop releasing videos, I'll only have my "The Shmoo Meets Dr. Heider" fanfic to satisfy my crossover jones.
Follow me, please! @notacomplainer
Enjoyed this article? Share it!