The Whitechapel Challenge – Redesigning The Crimson Clown
The "Remake/Remodel" challenge, founded by Warren Ellis, gives artists of all abilities the opportunity to show-off what they can do in the midst of the vast community at Whitechapel. It's quite simply the best, and certainly the best-read, of its kind. Every week participants are given the name of a character – often Golden-Age heroes or pulp-mag protagonists – to reinvent for a modern audience. This week's challenge…
"The Crimson Clown is Delton Prouse, a wealthy young bachelor, able veteran of The Great War, explorer, and all around adventurer who functions as a modern Robin Hood, stealing from the unjustly rich and returning money to helpless victims or worthy organizations. He dresses in a mostly white clown suit and uses a tear gas pistol (later this became a "gas gun")."

Quite why anyone should choose to extort those pesky "Unjustly Rich" by dressing as a kid's-party fuckwit is beyond me – maybe that's part of the challenge – but it makes for a good creepy aesthetic. Crime Noir + Armed Robbery + Chemical Weaponry + The Clothing Of A Professional Idiot + a 21st century Post-Jester World. Let's give some panty-wasting Coulrophobics a week they'll never forget, shall we?
@Herr Hussein @Paul Sizer @Payno @Richard Pace Full thread here
And, for budding artists looking to have some fun, the NEW CHALLENGE is already up and running…
---
---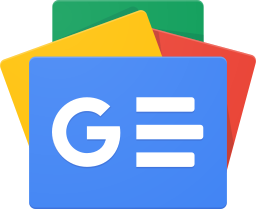 Stay up-to-date and support the site by following Bleeding Cool on Google News today!