Things To Do On The West Coast In September If You Like Comics
By Michele Brittany, a West Coast Bleeding Cool Correspondent
It seems that most of the events in September are taking place in Oregon and California. Have a look and make your plans:
California
If you like things that go bump in the night, then you may be interested in the Son of Monsterpalooza. Although there isn't much emphasis on comics, it's still a fun show if you are into all things horror. Lots of special guests from many of the "so bad that it's good" horror flicks of yesteryear and vendors galore showing off their make up and set design expertise. The show is held September 12 – 14 at the Marriott Hotel and Convention Center in Burbank, California. Single day and three-day passes are still available.
Signing appearance: Writer Gene Luen Yang revived Green Turtle, a comic book series from the 1940s into a graphic novel titled The Shadow Hero with artwork by Sonny Lieu. Eastwind Books in Berkeley on Saturday, September 13 at 3 PM.
Join Mike Grell, Steve Niles, Sergio Aragones, Josef "Joe" Rubinstein, Daniel Corey and several other comic book and media guests, who will be converging on Ventura County Fairgounds Friday, September 12 for the annual C4 Central Coast Comic Con, held through Sunday, September 14. There are several pass options still available online. Kids 10 and under are free with a paid adult, or attend plan to attend Sunday, which is designated as "Kids Day" – kids 12 and under are free for the day! The Long Beach Comic Con has a lot going on for its show, held at the Long Beach Convention Center the weekend of September, 27 – 28. The premiere of MovieMaze's The Plumber, host to the DCE Retailer Roadshow, cosplay contest, panels, and of course, comic book writers and artists such as Marc Andreyko, Tim Bradstreet, Brian Buccellato, Amanda Conner, Dave Crosland, Amy Mebberson, Beth Sotelo, and many, many others. Single day and weekend passes (the best deal!) available online with a small transaction fee. Seriously, one of the best shows in Southern California in my humble opinion.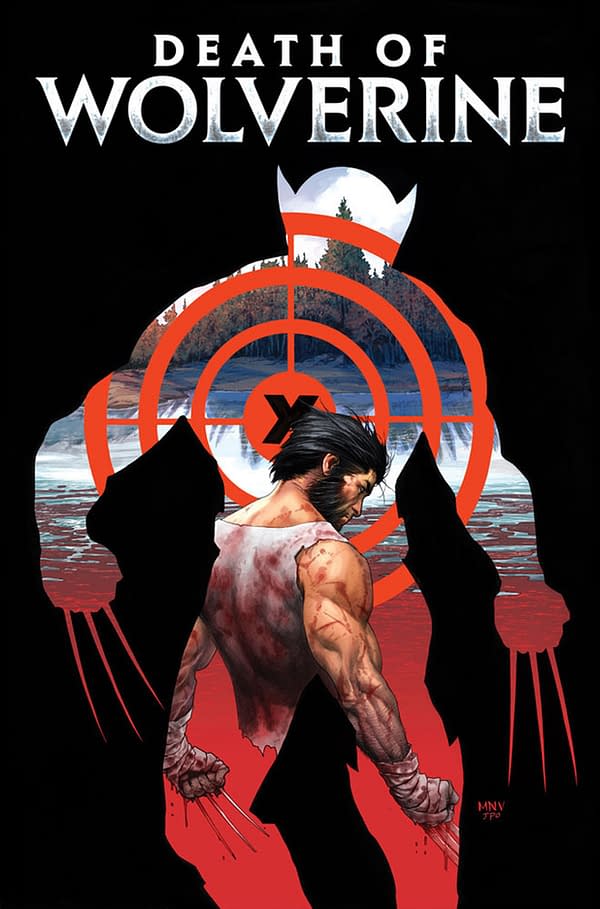 Signing appearance: writer of Letter 44 Charles Soule will be on hand at Manhattan Beach's The Comic Bug Saturday, September 27 at 7:30 PM to sign his new comic, Death of Wolverine. The first 100 attendees of the evening will receive a free Death of Wolverine pint glass (artwork by Jeff Stokely). RSVP on The Comic Bug's Facebook page.
And rounding out the end of the month for California shows, the Claremont Packing House Comic Book & Collectible Show on Sunday, September 28 from 10 AM to 5 PM in Claremont. Admission is free!
Oregon Signing appearance: Gail Simone will be signing her new graphic novel Leaving Megalopolis at Powell's City of Books in Portland on Friday, September 19 at 7:30 PM.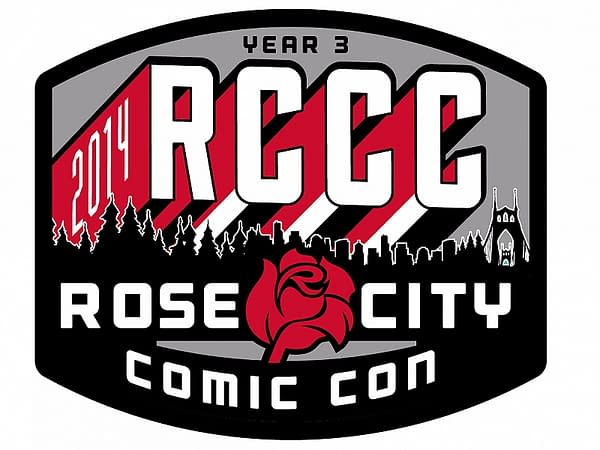 The annual Rose City Comic Con is returning to Portland's Oregon Convention Center September 20 and 21. Check out the guest list: Joe Pantoliano, Gigi Edgley, Nicholas Brendon, Michael Winslow, Clare Kramer, Sean Astin, Dirk Benedict, Wes Studi, Steve Cardenas, Ernie Hudson, Wil Wheaton, and Tony Moore! Exhibitors, artist alley, gaming, and a TMNT reunion too. Tickets available at the door, or from local comic book stores in the Portland area.
And, plan early for these very popular events coming up in October: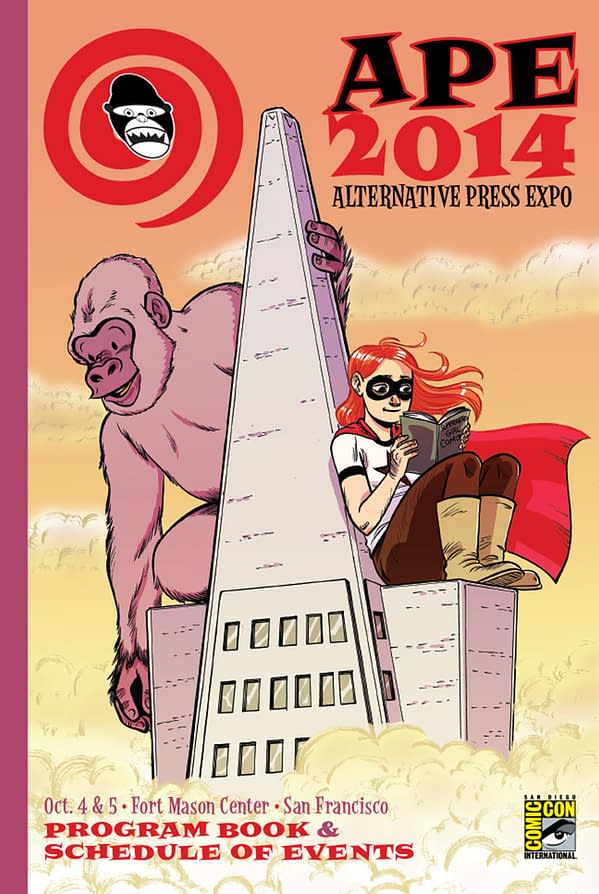 APE 2014 or the Alternative Press Expo is being held the first weekend of October, 4 – 5 at the Festival Pavilion of Ft. Mason Center in San Francisco. This is a new venue for the annual expo affectionately referred to as APE. The event showcases alternative and small press comics and is organized by the same people that put on San Diego Comic Con and Wondercon. Badges cost $15 for both days or $10 for either Saturday or Sunday and can be ordered online.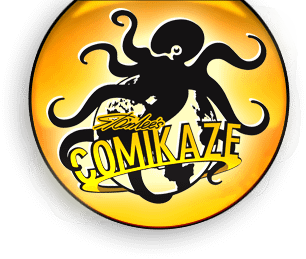 The octopus meets the jack o'lantern this year as Stan Lee's Comikaze is held over the Halloween weekend, October 31 – November 2 at the Los Angeles Convention Center. Game of Thrones' Gwendoline Christie and Alfie Allen are joined by 1960s Batman TV series stars Adam West, Burt Ward and Julie Newmar. Comic book writers, artists, small press, and vendors round out the weekend. A three-day pass is $70, or one-day passes are available for $30. Kids 12 and under are free if accompanied by a paid adult admission. More to be announced in the coming weeks.
While I try to cover all the major event happenings as well as some of the signing events along the West Coast, if I missed your event, please post the details in the article's comment section. And for those with events coming up in future months, please feel free to reach out to me via Twitter @mcbrittany2014.
Michele Brittany is an independent popular culture scholar and semi-professional photographer currently editing an upcoming anthology on the influence of James Bond on popular culture. She regularly posts reviews and analysis on the spy/espionage genre on her blog, Spyfi & Superspies.