Monsters Invade Third Eye Comics For GWAR #1 Signing
This past Wednesday, the new GWAR comic — Orgasmageddon — hit comic stores.
To celebrate, Third Eye Comics in Annapolis, MD invited Beefcake, Bonesnapper, Sawborg, and writer Matt Miner to come out and mingle with the band's fans and fellow Third Eye faithful. Copies of GWAR #1 were laid out across the table for fans to purchase, and books were limited to three per person. Third Eye staff is always super helpful and really friendly, and they were in the GWAR spirit, as well. The line moved really quickly. It took us maybe 20 minutes tops to get through, which was amazing, since there was roughly 300-400 people that showed up for the signing.
I am familiar with GWAR, and I enjoy their music a great deal. I've never actually seen them live, but I've been told to wear stuff I'm OK with getting messy. One day I'll get to a GWAR show. But for now, this was a good introduction to the band.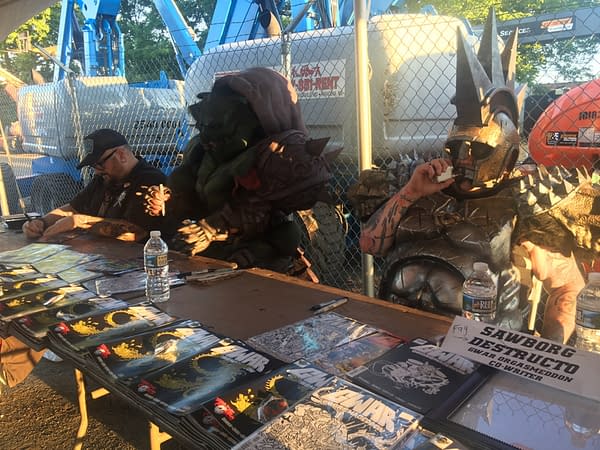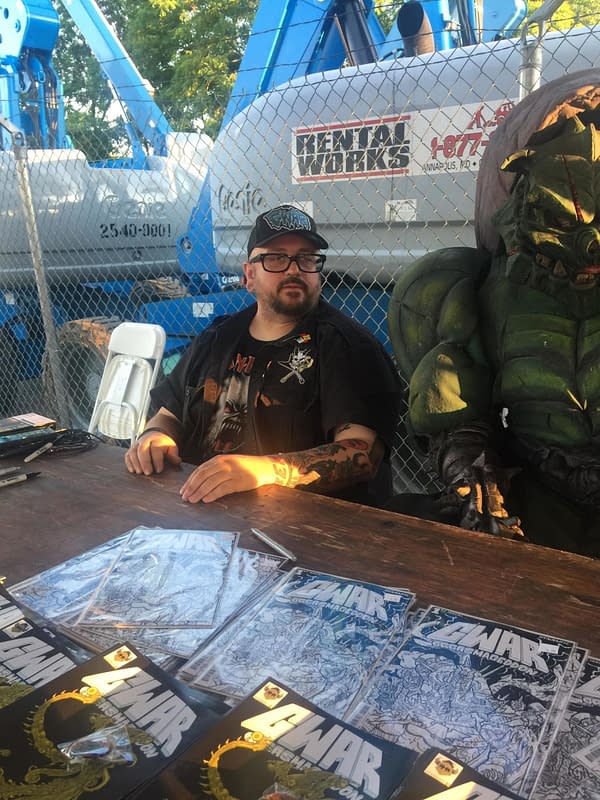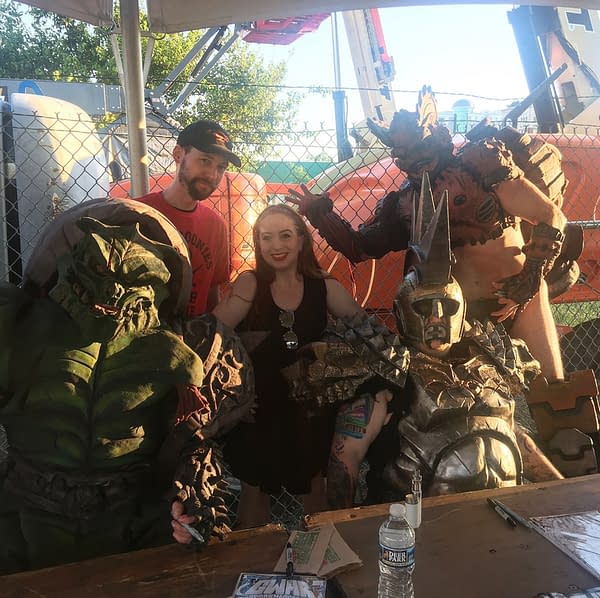 All in all, Third Eye put on another great signing. I'll have to read my copy of the comic later today so I can review it, but from what I saw, this is going to be one of the funniest books I'll be reading for a while.