Posted in: Comics, Recent Updates | Tagged: action comics, grant morrison, new 52
---
Thursday Trending Topics: What Has Grant Morrison Done To Superman? The subject of today's most-read story is not the first place I've seen it asserted that the new Action Comics is a significant departure from the Superman we know. But let's look at the history — and Superman history is something that we know that Grant Morrison has studied carefully. One thing Morrison and artist Rags Morales very pointedly seem to be doing is to reintroduce a number of the most classic early Superman images and themes created by Jerry Siegel and Joe Shuster.
It's important to get a bit of nerdiness out of the way here and point out that Superman did not become the regular cover feature of Action until Action Comics #19, and that there are actually only six Superman covers on Action Comics before then, and that the last of those (Action #17) is cover-dated Oct 1939 while Superman #1 is cover-dated Summer 1939.
The take-away here is that the first six Action Comics covers that feature Superman (#1, 7, 10, 13, 15, and 17) plus the Superman #1 cover form much of the foundation of the iconography of the character — and it would seem that Morrison has chosen to incorporate half of those iconic Action cover images into the first issue of the new Action Comics:
One of the key scenes from the new Action Comics #1 — almost dropping a man from a great height to compel a confession — echoes a very similar scene from the original Action Comics #1. A panel of that scene was then reworked to become the cover of Action Comics #7 (the second time Superman appeared on the cover of Action). Superman trying to stop a train? That became an iconic image on the cover of Action Comics #13. (and we already knew this one was going to come up in the New 52 Action Comics because Jim Lee tipped his hand with a discarded cover layout several weeks ago)
The scene with Superman vs Tanks? That's from the cover of another foundational Superman classic — Action Comics #17.
Obviously, there's much more than this to what Morrison is constructing here, but it seems clear that one thing he's doing is deliberately transferring the original Superman iconography to the New 52.
Most-Read Comic Stories Today:
North Carolina Comic Shop To Boycott Action Comics
One comic shop is North Carolina, The Comics Conspiracy, has decided enough is enough. Because of this panel.
Was This The Least Appropriate Comic For 9/11 Week?
It's bloody weird that's all I'm saying. Bloody weird.
Finally Marvel Reveals The X-Men Blue Teams With Zero, Domino, Magma, Cypher And Surprise Surprise, Magneto And Cyclops
Okay, okay, full gold team tomorrow then…
Most-Read TV/Film Stories Today:
Some New Back To The Future Something Is Coming But What? – UPDATED: Mystery Solved
Nike have just sent out press invitations to a special event tomorrow. A Little Bleeder has received their invite… in a box with a pair of Doc Brown's wraparounds.
It's Kermit Vs. Marty McFly, Adidas Vs. Nike
We found out about the Nike Air Mag shoes last night. In the interim, this marketing video appeared online, showing shelves full of them.
The Hellfire Club Movie That Never Was, And The X-Men Movies That Might Be Soon
So, in short: the X-Men movie universe is in a state of steady progress
---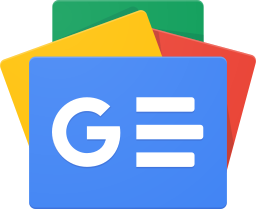 Stay up-to-date and support the site by following Bleeding Cool on Google News today!