Wednesday Make Up Review: Wonder Woman MAC Cheryl writes for Bleeding Cool
Firstly, Hollywood got hold of DC, now MAC: one of the most globalised cosmetics companies with the most diverse and commercial customer base on the planet, and they've decided to launch a make-up range featuring Wonder Woman. This controversial yet eagerly-awaited collaborative collection from MAC has been launched today in the UK.
It represents a somewhat strange combination of consumerism, advertising and cosmetics paired with an iconic female superhero and feminist icon. Although 'regarded as extremely physically attractive even by the standards of the super-heroine' the idea of Wonder Woman stopping in-between fighting crime and inter-dimensional threats to the planet to apply lipstick is a bit of an odd one. You only have to take brief glance at the Wonder Woman Wiki page to see this collection kind of misses the point…As it says, Wonder Woman's creator William Marston wrote: "Not even girls want to be girls so long as our feminine archetype lacks force, strength, and power. Not wanting to be girls, they don't want to be tender, submissive, peace-loving as good women are. Women's strong qualities have become despised because of their weakness. The obvious remedy is to create a feminine character with all the strength of Superman plus all the allure of a good and beautiful woman."
Wonder Woman, as a character, is about recognising the weaknesses of womanhood, turning them on their head and overcoming them – equalling or even surpassing her male contemporaries. This makes the idea of her being the face of a makeup collection seem a bit ironic to me; encapsulated in the name they have given the blush 'Mighty Aphrodite' the two different sides to Wonder Women are manifested – strength and beauty – in the most shallow and irrelevant way ever.
As the collection was released a few weeks back in the US, there have already been a multitude of reviews on YouTube and a variety of fashion blogs; the collection, as a whole, described as 'underwhelming' on quality yet 'overwhelming' with regards to the sheer amount of products in the collection. Complaints include the divided opinion on the packaging (apparently some people don't like Wonder Woman – who'd have known?) There has been a lot of grumbling about the price increase of products – I assume due to the oversized packaging and licensing fee. There seems to be a consensus among beauty bloggers who have labelled the products dull and uncreative, one even calling it "the fail collection".
The packaging is fun and bold, particularly the exterior paper packaging which is much more detailed with comic book graphics. It is a shame they couldn't have made the permanent plastic packaging a bit more distinct; it does have the signature red and blue colour scheme but doesn't measure up to the outer box. I would have liked to have seen MAC adopting a 'less is more' approach to this collection, making fewer products but of higher quality and better packaging; then we may have been on to something great.
It was a no-brainer that the DC Comic vibe wasn't going to excite everyone. Despite growing in popularity and franchising the comic book subculture remains just that: a subculture with a dedicated but cult following. It is unsurprising, therefore, that this collection has received mixed reviews. With many customers being apathetic about the comic theme and unimpressed by the products themselves, it will present as a collection which will divide opinion, and, for most, will be distinctly forgettable.
I just think this collection risks appealing to neither the die-hard comic book fans or make-up enthusiasts.
---
---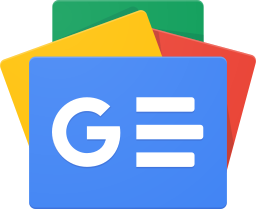 Stay up-to-date and support the site by following Bleeding Cool on Google News today!