Posted in: Current News, CW, Editor's Picks TV News, Movies, Recent Updates, Review, Trailer, TV, YouTube | Tagged: Blaine, bleeding cool, brains, cable, Clive Babineaux, comedy, comic books, Comics, cw, david anders, dc, dc comics, drama, horror, hot sauce, HRL, izombie, Liv, Major Lilywhite, Malcolm Goodwin, Max Rager, Olivia Moore, Rahul Kohli, Ravi, Ravi Chakrabarti, Robert Buckley, rose mciver, seattle, Steven Weber, streaming, Supermax, television, terror, the cw, the weekly static, tv, Utopium, Vaughn Du Clark, vertigo, Washington, zombies
---
iZombie Season 4: A Look Back at Season 1 (The Weekly Static: Extras!)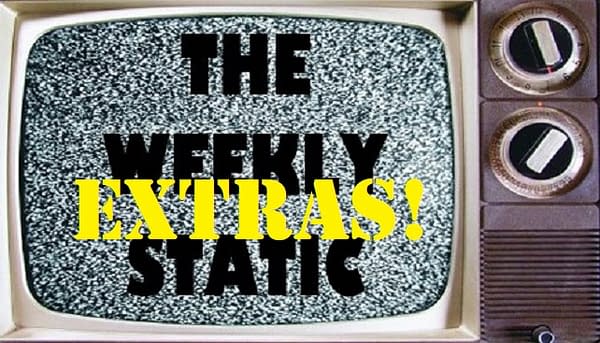 In this edition of The Weekly Static: Extras!, our good friend Margo Staten returns to get us all up-to-speed on the CW's iZombie starting with her overview of Season 1. Here's the knowledge she imparted onto us – and we didn't even have to eat her brain to get it:
https://youtu.be/GN-Kenm_CSs
"I don't have post-traumatic stress. I have post-traumatic ennui. Post-traumatic defeatism Post-traumatic 'What's the point?" – Oliva 'Liv' Moore
Originally published by DC Comics' Vertigo imprint in 2010, CW's adaptation of Chris Roberson and Michael Allred's comic book series iZombie premiered on March 17th, 2015; and though I've only started just watching it, I thought it reminded me of a cross between Monk and Law and Order, with an adorable easy-on-the-eyes goth lead thrown into the mix. What's it about? Zombies. Brain-eating zombies.
iZombie centers around an overachieving medical student turned zombie name Olivia 'Liv' Moore (Rose McIver) who, after waking up from a party massacre, realizes she now lusts for human brains — with some side effects. As if being a zombie wasn't bad enough, turns out Liv also acquires the personalities of the victims' brains she consumes. So she ditches her career at the hospital and settles on a position at the coroner's office; which in all honesty — and pushing aside all moral judgments — does seem like the smart move if brains are your primary daily source for nutrition.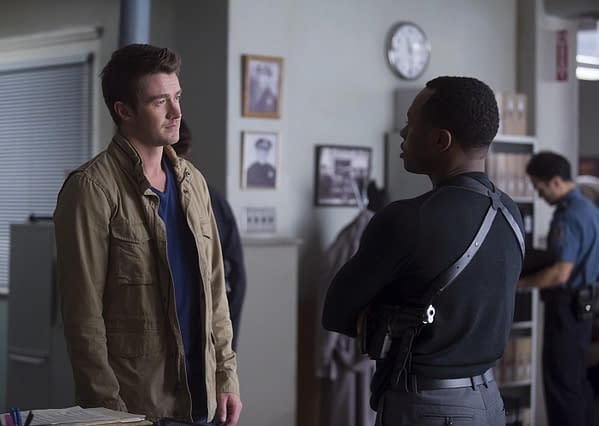 "I don't know what you are. Emo? Goth? Which is the one who's too tortured to go on living?" – Clive Babineaux
Now in full pale-faced, goth "femme fatale" mode, Liv struggles to find a purpose to her new — or would that be death? She breaks off her engagement to the utterly handsome Major Lilywhite (Robert Buckley), distances herself from her family (who were less than pleased with her new career choice), and breaks from her friends. Liv feels that her existence has lost all real meaning… until she meets Seattle police detective Clive Babineaux (Malcolm Goodwin). Babineaux enlists her help in solving homicide cases under the assumption that Liv is a psychic (uh oh). The dynamic between Clive and Liv is truly a pleasure to watch; though he sometimes questions her bizarre behavior, he accepts her quirkiness and assumes it just comes with the "paranormal territory." Fantastic on-screen chemistry, to say the least.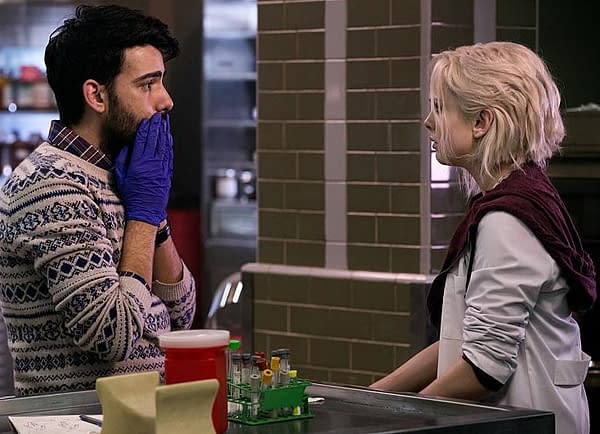 "I've been terrified about someone finding out about me for months, and you're acting like it's the measles." – Liv
Liv entrusts her secret to her boss Dr. Ravi Chakrabarti (Rahul Kohli); but while Liv expects him to be horrified, Ravi's exhilarated and intrigued by the prospect of the actual existence of zombies. Ravi doesn't waste a second before working on a cure, though we should take a moment to mourn the many mice lost at the hands of Ravi's unsuccessful efforts. Most of Ravi's efforts end up failing; but by the end of the season, he finally succeeds in developing a cure… or has he?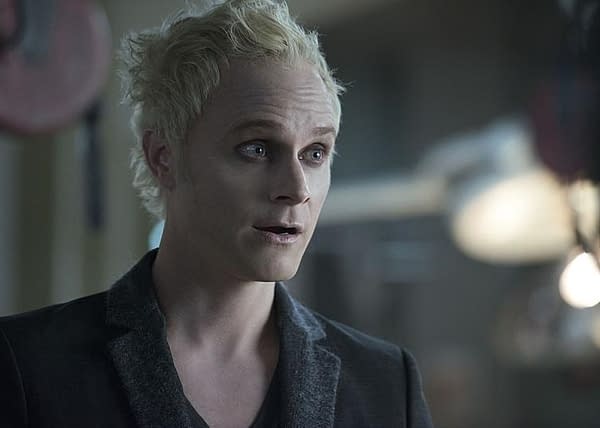 "Can't a guy make an honest living creating undead and selling them cadaver brains?"

– Blaine DeBeers
Season 1 also introduced us to Blaine DeBeers (David Anders), a drug dealer turned zombie who was the chief architect of Liv's new image, and who was turned into the undead after mixing Max Rager's energy drink with Utopium. Blaine's new line of work has him operating out of a meat store and supplying brains to the rich he infects with the zombie cocktail. Huge problem: Blaine's brain supply comes from killing street kids, which is a clever business decision on Blaine's part… except for the fact that Major Lilywhite (remember him?) is a youth worker who notices that some of his shelter kids have gone missing — and he wants answers.
Remember that whole "Major Lilywhite is Liv's ex fiancé" thing from earlier? Yeah, Major spends the season searching for his missing friend Jerome and uncovers the existence of zombies after coming head to head with Blaine's goons. Major ends up the target of Blaine's homicidal affection after essentially "stealing" and shutting down Blaine's brain supply.
Season 1 also introduced us to Vaughn Du Clark (Steven Weber), who we will get to know a lot more about in a very "big bad" way next season. Du Clark is responsible for the Max Rager energy drink that turns "average joes" into "average undead joes" when mixed with Utopium. Realizing that possibly becoming a zombie is the type of side effect that might turn people off, Du Clark begins working on Supermax: all the rage and strength, none of the "zombie virus" stuff. Now, what to do with all of those zombies still walking around? Let's just say that Season 2 addresses the issue with a "bang" — or rather, with a needle and a body bag.
So Blaine captures Major after Major shuts down Blaine's brain biz and locks him in a freezer. Major is able to take out Blaine's posse and escape, but not before getting badly stabbed during his getaway. Realizing that Major is dying, Liv makes the decision to turn him into a zombie. Ravi develops a cure for Liv, but Liv chooses to use the cure on Blaine and Major. With Blaine, it's about turning him human to prevent him from infecting others (or so she thinks); and with Major, it's about saving the man she still loves from the life she leads.
"I used to have ambition, I used to be passionate, inspired, alive. Now I'm mostly just hungry" – Liv
My personal opinion? You really can't do an iZombie recap justice without paying homage to the many personality traits "acquired" by Liv's various brain eating feasts of Liv (apologizing in advance in case I missed something:
● Chicken insta-noodles with hot source and klepto Romanian prostitute brains
● Hot Pocket (a favorite of mine) and passionate, jazz-loving artist brain
● Wheat crackers and antisocial personality hitman brains
● Rice with sriracha and paranoid gangster brains
● Smoothie and agoraphobia brains
● Scrambled eggs with homeless kid brains
● Salad and sex therapist brains
● Vegetable pasta with alcoholic reporter brains
● Pizza with teenage musician brains (side note: quite hilarious when Clive eats the pizza and remarks "Does this have mushrooms on it?")
● Cold Mexican hot chocolate with shallow cheerleader brains ("Be aggressive! B-E aggressive!" utterly hilarious)
● BLT and musician brains
iZombie returns to the CW for its fourth season premiere on Monday, February 26th at 9 p.m. ET.
https://youtu.be/rAs8gbbDm5g
Margo Staten is a Ukrainian born, raised in Brooklyn organically driven, coffee loving, twice divorced mother of one baby Einstein. Has a passion for books, yoga in the park and all things 80's and New Orleans.
---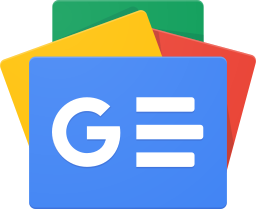 Stay up-to-date and support the site by following Bleeding Cool on Google News today!