What You Should See At The London Film Festival This Week – Oct. 10th To 16th
Patrick Dane writes for Bleeding Cool

For ten days over the last two weeks I have been cooped up inside of the BFI buildin down on the Southbank. In total, I have caught 26 films so far and the likelihood is that while you are reading this, I am probably watching more.
All of this has been in celebration of the upcoming 56th BFI London Film Festival, which kicks off this Wednesday. The fest will take place between the 10th – 21st of October and will be officially opening with the European Premiere of Frankenweenie.
Now, the festival features a literal ton of movies* at prices ranging from £8-£30 across 14 locations. That's a lot, so let me lend you a hand in trying to tame this Big Screen Behemoth.
Here is a list of the films that:
are playing in week
I have seen
I fully recommend
Matteo Garrone's new film is one that I can really get behind. The film follows Luciano the modest fishmonger as he gets increasingly obsessed with becoming a contestant on Big Brother.
The film plays out like a reversed version of The Truman Show, with Luciano, played by the brilliant Maurizio Braucci, becoming paranoid that the Big Brother team are constantly testing him in order to get on the show.
I have seen a lot of hand held camera work at the LFF but Reality is one shining example of how to use the technique in enhancing a story. With the camera off -tripod, the camera operators creating tighter and tighter shots as we go on, we see Luciano slowly, but increasingly ignore the bigger picture.
While the film can become a touch absurd and has a final conclusion that is utterly ridiculous, the seeds of escalating silliness are planted early, making the pill somewhat easier to swallow. Catch this one.
Thursday – 13:00 – Odeon West End
Friday – 18:30 – Renoir
Sunday – 12:30 – Vue Leicester Square
Robot and Frank
Robot and Frank is a quaint film about quaint characters in pretty a ludicrous situation. Frank Langella plays Frank, a retired cat burglar who is slowly descending into Alzheimers. He is given a Robot, voiced by Peter Sarsgaard, who is employed to be his home help.
The film builds a not too distant world that looks very much like ours with only minor futurism seeping through the cracks. A great job by the art department allows all the sci-fi inventions an air of credibility and everything seems to be within touching distance of our current technological state.
Not a spectacular movie in terms of its content or craft, but Robot and Frank has a fun premise that is kept on the rails by Frank Langella. Definitely worth a watch.
Thursday – 20:30 – Odeon West End
Friday – 12:30 – Odeon West End
Sunday – 21:00 – Rich Mix
Room 237


Rodney Ascher's Room 237 isn't so much a documentary about Stanley Kubrick's The Shining as much as it is a documentary about obsession and interpretation framed through that one film. Using illustrative footage from the classic cut to the audio of five rather esoteric Shining fans, the documentary guides us through the interpretive fantasies of these off-camera interviewees. It works as a rather funny showcase of how the human mind might find meaning in art, even if the meaning is totally personal and no one will ever share that point of view.
The claims range from stretched to unlikely to absurdly bonkers but are made extra entertaining by the film's playful use of footage and animation. The presentation of these ideas begins to sag towards the end but everything is wrapped up nicely with a comment about the division between artistic intention and audience interpretation.
Thursday – 15:15 – Vue Leicester Square
Saturday – 18:00 – Vue Leicester Square
Monday – 14:00 – ICA
Laurence Anyways

Laurence, Anyways is a 159 minutes French-Canadian epic romance about a woman and a male transexual in a decade long relationship. You can probably understand why I had my reservations going into a morning screening of this one.
However, after sticking with it, I found that Xavier Dolan delivered an uneven but effective love story. The film is carried lightly throughout by two fantastic performances from Melvil Poupaud as Laurence and, in particular, Suzanne Clement as his lover, Fred. While the film struggles to justify its length, the central relationship always stays compelling because of the chemistry of the two main characters.
Starting in a relatively grounded world, the film's technical and stylistic attributes slowly become more flamboyant as Laurence transforms. Thereafter, it often has the sensibilities of a perfume ad but overpowers any such indulgences when it comes back down to deal with the complicated relationship dynamic. A very indulgent running time may put you off but if you think you can stomach it, give it a chance.
Thursday – 18:00 – Vue Leicester Square
Friday – 14:45 – Vue Leicester Square
In the House
Francois Ozon's latest film is hard to fit into a box, but the closest way I have come to describing it is 'Adaptation meets American Beauty'.
The story follows a teacher who finds one exceptional student in his English class with a real knack for writing. The student is consistently writing romanticised reports of visits to his best friend's perfect suburban home. With his teachers encouragement, the student continues to throw his friend's family into disarray for the sake of the narrative he wants to create and then write down.
The film has a fun structure that never feels too long and theere's some inventive set ups along the way, as the teacher starts to become wrapped up within the reality of the writing. There are great performances from Fabrice Luchini as the totally misguided mentor and the intense Ernst Umhauer as the student.
Some real problems with the film arise because of how closely it ties its form to itss concept. Because In The House is trying to be about the written word, the film is constantly dragged down by constant dialogue. Ozon sometimes runs out of ideas on how to stage or accompany the dialogue visuallym but the film just about makes it over the finish line intact.
Sunday – 15:15 – Odeon West End
Tuesday – 15:00 Odeon West End
Rust and Bone

Rust and Bone is the new film from Jacques Audiard and features a fantastic and most reserved performance from Marion Collitard, alongside the capable Matthias Schoenaerts. Through a tragic accident, Cotillard's character Stephanie is left a double amputee and wheelchair bound. Struggling with her new disablity, she seeks solace in her relationship with Schoenarts' meat-headed Ali.
The film focuses on both characters individually as well as their relationship together and sometimes struggles to blend all of these factors fluidly at all times. Schoenaerts does well in the role but it is still hard to emphasise with an aggressive father figure who never truly learns from his mistakes.
Cotillard's is missed whenever she isn't on screen. We regret not getting more time with her nuanced, interesting character. However, when both Cotillard and Schoenarts are on screen, they display a very strong chemistry.
Saturday – 20:30 – Odeon West End
Sunday – 12:30 Odeon West End
The Hunt


The Hunt works almost solely because of a stripped-down, central performance from Mads Mikkelsen. His character, Lucas becomes a figure of hate in his home town after being accused of being a pedophile by one of his students.
There film builds a growing sense of dread and brutality, even while Lucas jumps through hoop after hoop to prove his innocence.
While not a particularly astounding piece of filmmaking, the lead performance and a strong supporting cast lend make this worth your time.
Thursday – 15:30 – Odeon West End
Saturday – 18:30 – Odeon West End
Monday – 15:00 Vue West End
And finally, here is a list of films that are playing this week but that haven't been screened LFF-accredited press yet. These would generally be considered the 'bigger' films of the festival and we will endvour to get reviews onto Bleeding Cool as and when we catch them.
Frankenweenie (Brendon saw this outside of the fest, is under embargo)
Wednesday – 19:00 Odeon – Leicester Square (Premiere)
Wednesday – 19:00 – BFI IMAX
Beasts of the Southern Wild (Brendon saw this out of the fest, isn't under embargo, thought it was fine, but not as good as the similar Tideland).
Friday – 20:30 – Odeon West End
Saturday – 15:00 – Odeon West End
Sunday – 18:00 – Hackney
Ginger and Rosa
Saturday – 18:00 – Odeon West End
Monday – 21:00 – Curzon Mayfair
The We and The I
Thursday – 20:45 – Hackney
Saturday – 20:30 – VUE Leicester Square
Sunday – 15:00 VUE Leicester Square
Lore
Friday -18:00 – Odeon West End
Saturday – 15:00 – Curzon Mayfair
End of Watch
Thursday – 18:30 – Odeon West End
Saturday – 12:15 – Odeon West End
Amour
Thursday – 20:45 – Curzon Mayfair
Saturday – 12:15 – Curzon Mayfair
No
Monday – 20:30 – Odeon West End
Tuesday 12:30 – Odeon West End
Hyde Park on The Hudson
Tuesday -18:45 – Empire
The Sapphires (Brendon saw this, isn't under embargo, had a lot of fun, laughed often, but did find it a little light and sometimes too movie-convenient).
Monday – 18:00 – Odeon West End
The Sessions
Tuesday – 20:20 Odeon West End
And we'll be back next Monday with a look at the next wave.
*A literal ton if they were all 35mm prints. I expect that none will be, and that everything will be projected digitally.
---
---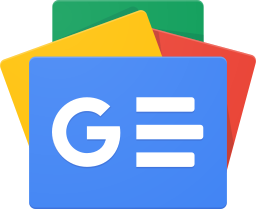 Stay up-to-date and support the site by following Bleeding Cool on Google News today!