Posted in: Comics, Digital, Recent Updates | Tagged: apple, british, Comics, dc, itunes, price, shops, uk
---
Will DC Comics Drop Their UK Print Prices To Match Digital? In the UK, there's no real thing as a fixed price for an American comic book.
Diamond UK sell comics to shops depending on the discount they qualify for and shops price accordingly, but unlike the US where you'll pay cover price plus tax, there's no cover price for the UK. And of course the shipping from the US to Diamond UK is a factor in the price UK shops are charged.
So while the direct exchange pound-to-dollar would see a $2.99 comic sell for £1.83, in practice such a comic sells in UK shops anywhere from £2.10 in London to £2.50 in Hull.
Until recently, Apple iTunes were selling that $2.99 for £1.,79 in the UK dramatically undercutting the print price. Recently it rose to £1.99. But with DC about to make all their superhero comics day-and-date digital, and promising to match the digital price to the print price for the first month in the US, it looked like UK retailers were about to lose out on that promise.
This was a significant issue raised at the DC Retailer Roadshow held by Senior VP-Sales Bob Wayne in London yesterday.
Wayne reiterated that the Apple price was already set… by Apple, but that DC wanted to discuss possible solutions with the UK retailers.
These included the possibility that DC start printing £1.99 as the UK price on covers of their comics. And that DC reduce the price charged to Diamond UK and UK stores to accommodate that.
Which would mean every shop having to sell DC titles for £1.99. Price control taken out of the hands of the various shops, who are able to set their own margins of sale. But a more consistent experience in comic shops for customers across the country, and also a lower price than they are currently getting, without discounts.
Some retailers had objections to this, and no doubt this will go back and forth in the next few weeks.
But even as an offer, this is a direct and radical move from DC Comics that, amongst other things, would give DC a massive gain over their rivals in UK comic stores.
More to come, no doubt…
---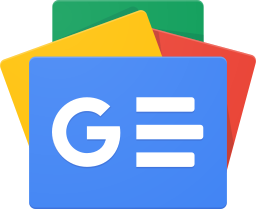 Stay up-to-date and support the site by following Bleeding Cool on Google News today!