Red Hood's Students Return from Worst Summer Camp Ever in September
Jason Todd has had a pretty exciting life, first as the worst Robin ever, then as the latest Red Hood. He's working for Lex Luthor now, and has probably the worst job in the DC Universe right now. He's been tasked with training the next generation of bad guys, and it's going about as well as you would think- The most petulant sidekick in Batman history is going to have to deal with even more petulant up and coming villains.
All of that is going to come crashing down in September's Red Hood: Outlaw #38!
Worst. Villain. Camp. Ever.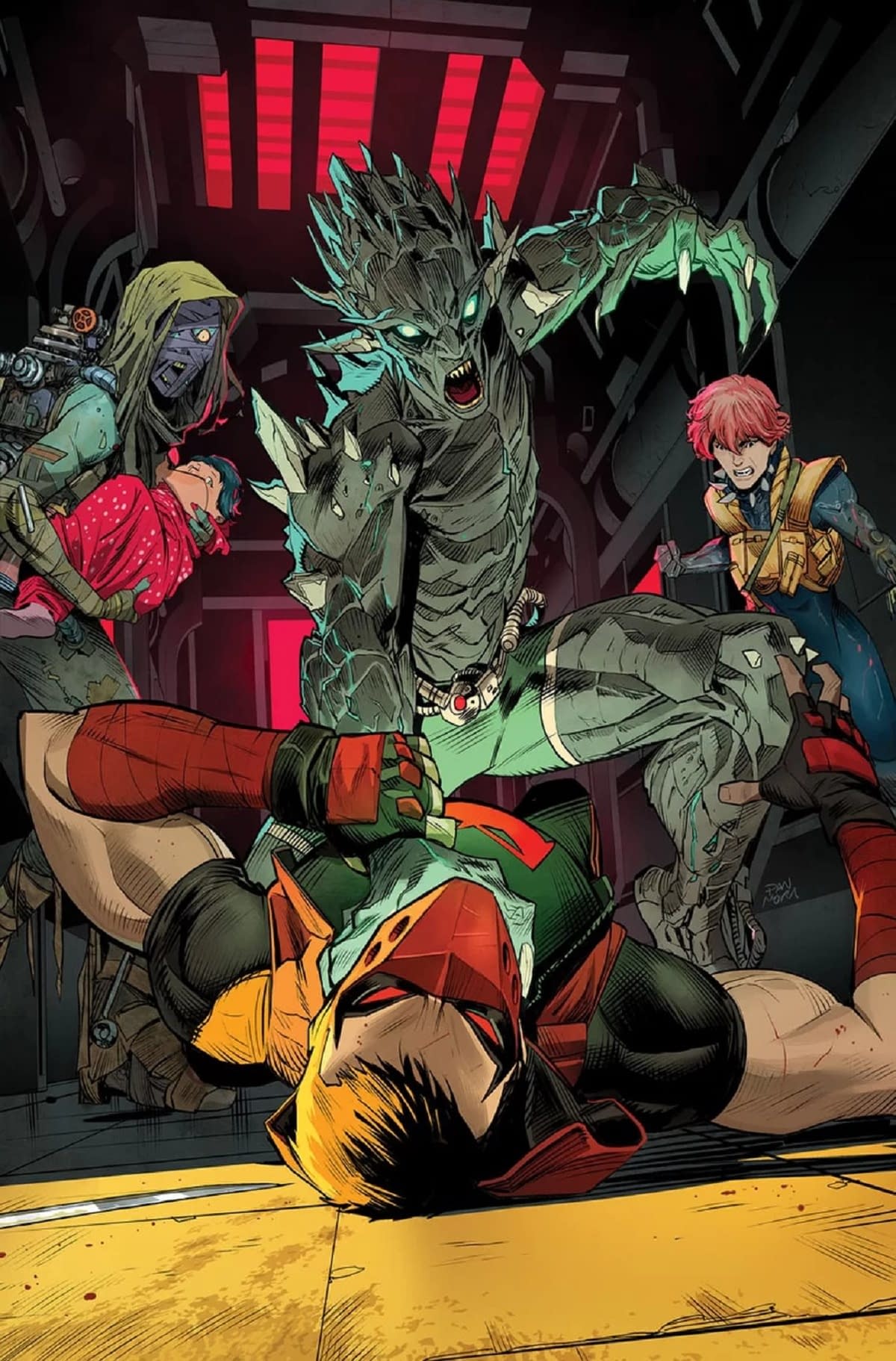 RED HOOD: OUTLAW #38
written by SCOTT LOBDELL
art by KENNETH ROCAFORT
cover by DAN MORA
variant cover by PHILIP TAN
This is the Year of the Villain, and Red Hood has been tasked by Lex Luthor with training the worst teens in the DC Universe to become the super-villains of tomorrow. But while these kids may think they're the future of villainy, they're about to learn they may already be doomed. Reiser is rampaging through a S.T.A.R. Labs facility, unleashed like never before. Can the Red Hood see DNA, Cloud Nine, Devour and the enigmatic Babe in Arms safely home, or is this one field trip no one should have gotten permission to go on? Plus, where in the world are Artemis and Bizarro now?
ON SALE 09.25.19
$3.99 US | 32 PAGES
FC | RATED T+
This issue will ship with two covers.