Renegade Raider Homeworld in DC Omniverse- Batman/Fortnite #5 Comic
Today sees the publication of Batman/Fortnite: Zero Point #5, which sees Batman and the other characters travel underneath the Fortnite Island and start to discover some truths about the lore of the game, all canon courtesy of Epic Games' Donald Mustard joining them for the ride.

Such as the NPC guards characters being former players who were selected from the island and turned into those who would guard it.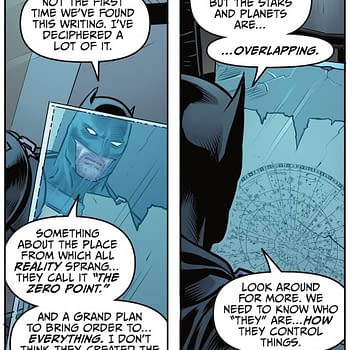 That the people behind the Fortnite Island did not create the Zero Point at its centre but are using it, and that it merges distant places together. Which all sounds very familiar. In fact, today's The Flash #771 goes there, does it not?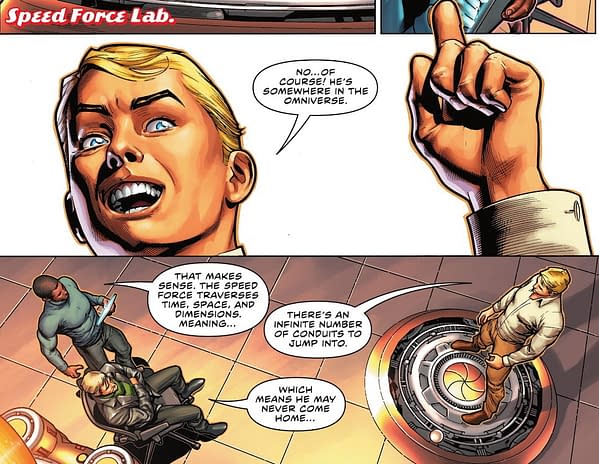 The DC Omniverse, home to all accessible realities, dimensions, and general slices of what Douglas Adams termed "The Whole General Mish Mash And, on coming across the below-island version of the Zero Point, having Batman confirm it as part of the DC Omniverse.."
As you can see, it can be quite dangerous when not properly controlled and managed. Before you know it, Batman is suddenly the kind of DC Comics character who won't please lick his wife in the way a Catwoman enjoys.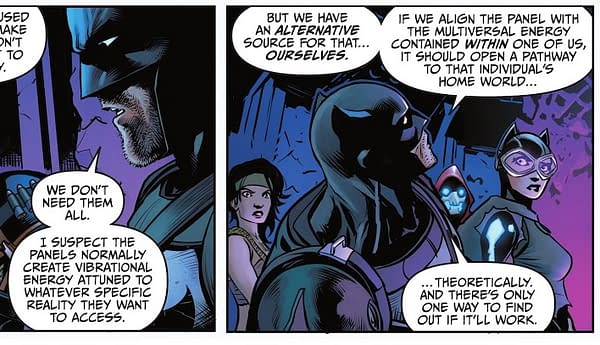 But there is a way for different characters to find their way home to their own world. And that's what some of them get to do, safely, including one of the oldest Fortnite characters from Season One, Renegade Raider.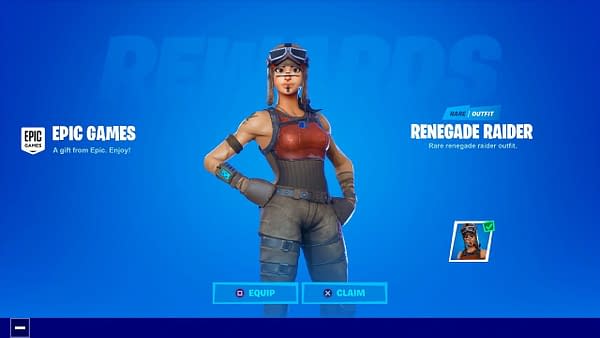 Giving us the merest glimpse along the way.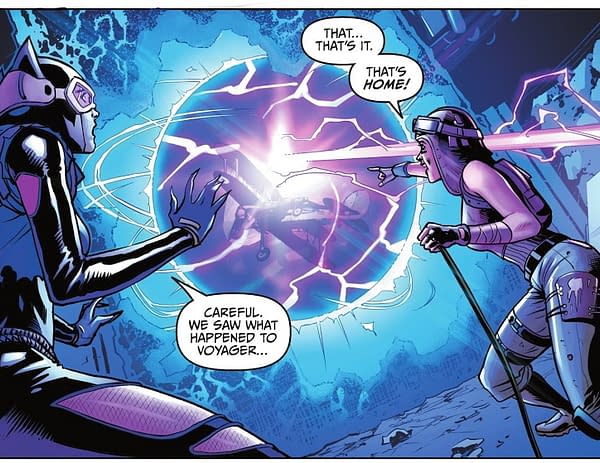 World War II-style biplanes? Might that explain the aviator-style goggles? Seems so. And making Fortnite Island and all the world drawn from as all part of the DC Omniverse. Batman/Fortnite #5, with the downloadable digital asset for the game, is published by DC Comics today.
BATMAN FORTNITE ZERO POINT #5 (OF 6) CVR A MIKEL JANÌN
(W) Christos Gage, Donald Mustard (A) Christian Duce (CA) Mikel Janín
Batman, Catwoman and the unlikely band of renegade Fortnite fighters make their way deep into the underground complex of the Island in a desperate hunt to escape the Loop – areas never before seen in the game, with secrets discovered only by the World's Greatest Detective. Along the way they'll fight for their lives…uncover revelations about the history and inner workings of the world of Fortnite…and face a betrayal from one of their own as our story hurtles toward its explosive conclusion! Each print issue of Batman/Fortnite: Zero Point will include a redeemable code for bonus DC-themed Fortnite digital items, inspired by the events in the comic. Fans who redeem all six codes will also unlock a new Armored Batman Zero Outfit for their Fortnite character. Retail: $4.99 In-Store Date: 6/15/2021