REVIEW: Incoming #1 "Strings Together What Feels Like A Few Billion Trailers For Other Comics"
(Marvel Comics, creative team: … holy crap, there's like a thousand names here. The lead three are Humberto Ramos, Al Ewing, Patrick Gleason
An old British nursery rhyme led to a western axiom about going around the mulberry bush as a metaphor about taking a needlessly scenic route to get somewhere. This … well, one could loosely call it "story" theoretically … anyway, this comic book strings together what feels like a few billion trailers for other comics (Krakoa! Agents of Atlas! Jessica Jones! Interstellar intrigues!) into a loosely held together framework with the ghost of Henry Peter Gyrich strung throughout. It all starts with a murder and ends with an idea so repetitive and poorly considered that you wonder if whoever conceived it has ever read a Marvel comic. More than that, solving the actual murder takes more side trips than Carl Johnson ripping around Vinewood, losing and regaining the thread like an ADHD patient.
This kind of "trailer park storytelling" — threading teases to books the reader has not bought in lieu of staying focused on the immediate narrative — came into vogue during the heady days of weekly comics and more frequent line-wide reboots. Unfortunately, it has not fallen out of favor, it seems, as this book reads like an ad for the next year worth of comics more than something you'd sit down with for its own enjoyment. It's not a spoiler to say that you won't care about the murder victim because you didn't care before this and nothing in this book works to change that opinion.
Despite only three names on the solicitations, a huge cast of contributors helped this book cone to be, including but surely not limited to Eve Ewing, Jim Cheung, Jonathan Hickman, Isreal Silva, Chip Zdarsky, Carlos Pacheco, Saladin Ahmed, Dan Slott, Donny Cates, Annie Wu, Joe Bennett, Jordie Bellaire and more. Make no mistake: with this murderer's row of top notch talent, there is no defect in craft or execution anywhere in these pages. The underlying idea of stringing all this together, however, is an unstable foundation undermining any excellence that could be built atop it. The industry will not remember this story fondly in a year, unless they got a paycheck from it. Especially at such an inflated sticker price, there can only be one conclusion. RATING: NO. JUST … NO.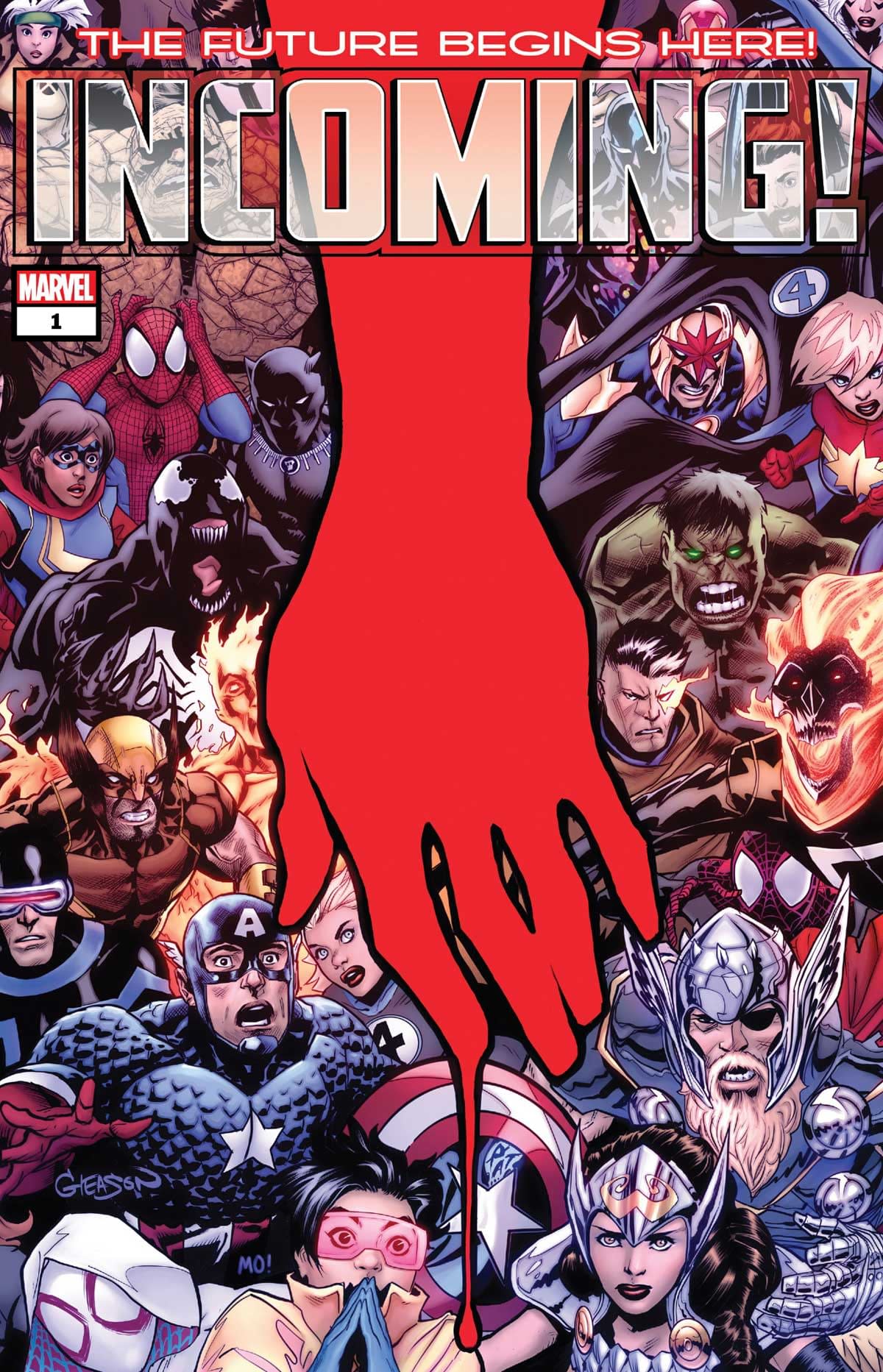 By: Humberto Ramos, Al Ewing, Patrick Gleason
ONE WILL UNITE THEM! A mysterious murder brings together the heroes of the Marvel Universe in the search for a killer – but no one can imagine where the trail will lead, or how it will affect everything in 2020 and beyond! Who is the victim and who is the assailant? The closing chapter to MARVEL's 80th year, which will connect the dots of everything that happened in 2019 and propel the narrative into the year that is to come! Featuring the Avengers, the Fantastic Four, the X-Men, the Guardians of the Galaxy, Daredevil, Spider-Man, the Champions, the Agents of Atlas, Valkyrie, the Immortal Hulk, Jessica Jones, Venom, Ghost Rider, the Masked Raider and more!