(DC Comics, creative team: Brian Michael Bendis, Alex Maleev, Joshua Reed)
Former fourth rate superhero Mark Shaw decided that he knew better than, well, everybody and created a means by which thousands of people would be killed and thousands more logistical processes would be thrown into disarray. That's all settled, it's not even a secret anymore. The problem is — and this is something even most of the people aligned against him would say — he's not wrong. He said, "I have nothing to offer those who think this world's status quo is worth defending." There is a very strong argument for that perspective that might not be unreasonable to, well, billions of people around the globe. Now, whether or not another homogenous looking group of people are the right ones to fix it, that's a whole other bag of gummi bears, but the arguments here do not cast the greatest heroes in the DC universe in a good light. The dark, moody imagery from Maleev and Reed cast a pallor over the whole affair, like Zack Snyder had a hand in it, and the talky Bendis script delivers exactly one surprise ("They paid cash") as it posits another cat-and-mouse game with no clear end in sight. No, this isn't bad, but its subversive undercurrent makes fools of some of the world's most recognized icons. RATING: MEH.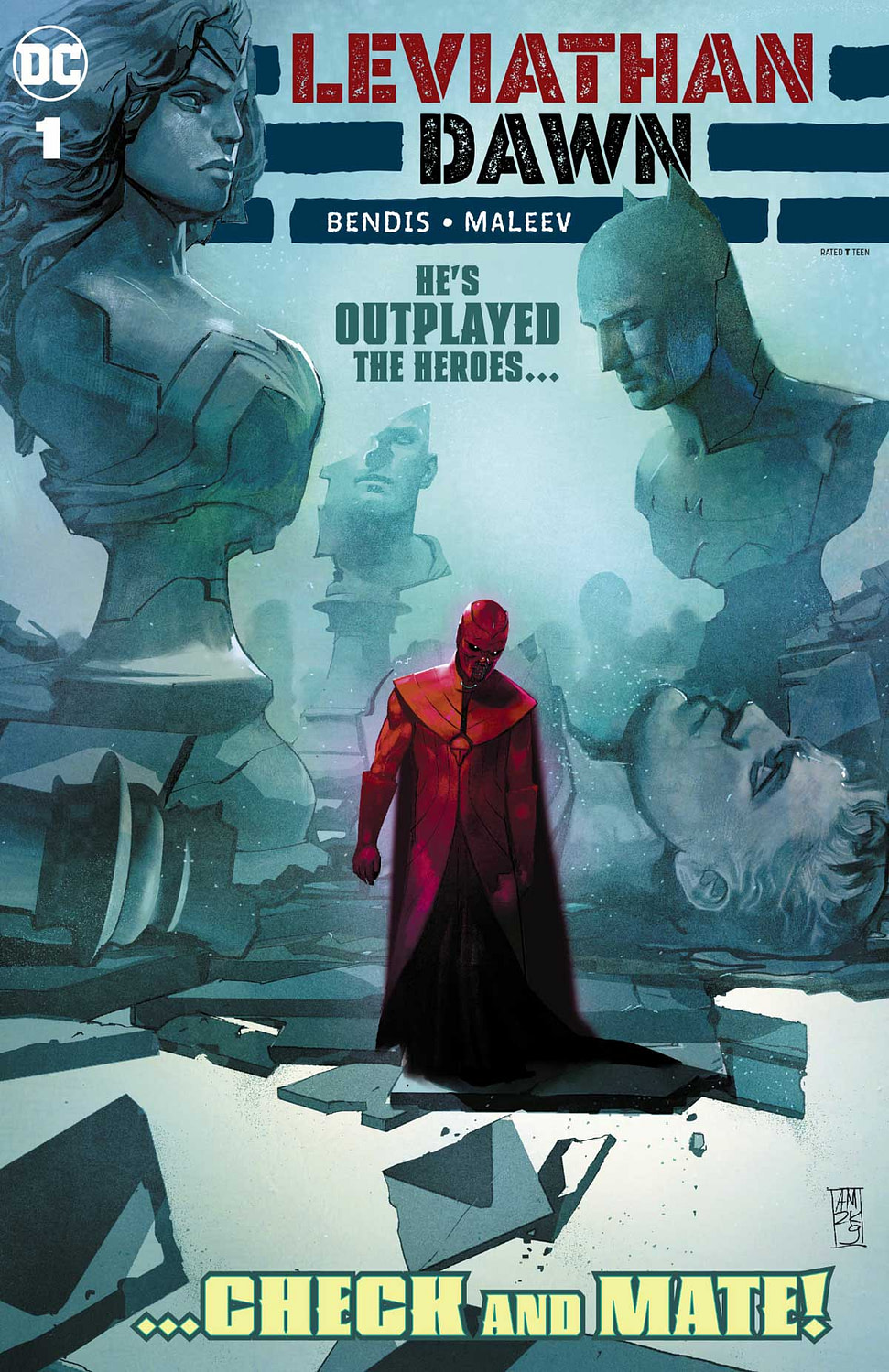 LEVIATHAN DAWN #1
written by BRIAN MICHAEL BENDIS
art and cover by ALEX MALEEV
Exploding out of the pages of the Event Leviathan miniseries, this all-new special blasts the DC Universe into a dangerous and brave new future! With Leviathan arrived, its leader's identity revealed, and its plans known, what happens next? Now the heroes fight back! Leviathan changed the rules of the game, so now's the time for the biggest players to get together and figure out a new strategy in this brave new world. It's an extra-sized super-spy yarn from the Eisner Award-winning team of writer Brian Michael Bendis and artist Alex Maleev!