Rewriting the Rules of Marvel Time in Loki #3 (Spoilers)
Last month we told you that Loki #3, out today, would rewrite the way Marvel uses time within its storytelling world. Previous issues of The Ultimates had seen the idea of the sliding timescale made continuity, which made canon the idea that whenever the present day is happening, the main events of the Marvel Universe have only taken place in the last few years – so fized time events switch, from the Vietnam War to the Iraq War – and now the Siancong War.
In today's Loki #3, we get another wrinkle, as he enters the House Of Ideas.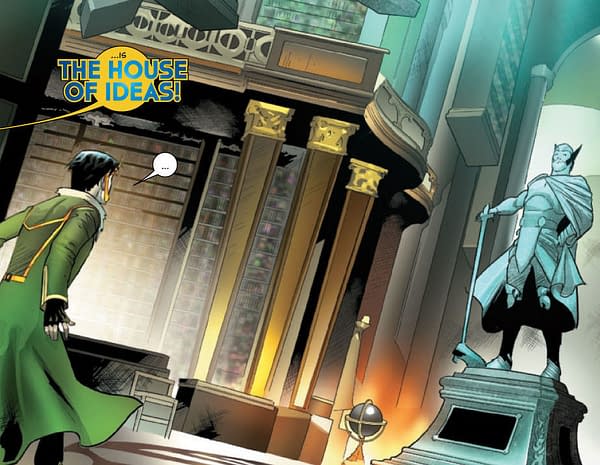 Previously the dwelling of the One-Above-All, the ultimate creator of everything and recently manifesting in Hewlett Harbor, Long Island, over in the Avengers weekly series. It is looking a little different in Asgard, meeting with its new curators, Eternity's Children.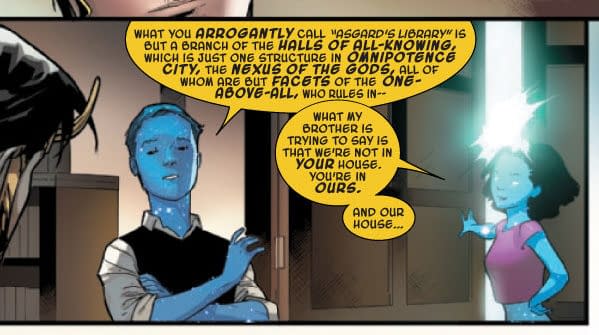 And getting in-canon reasons for how characters such as Thor, Spider-Man and, yes, Wolverine manage to have so many adventures when time seems to pass ever so solely.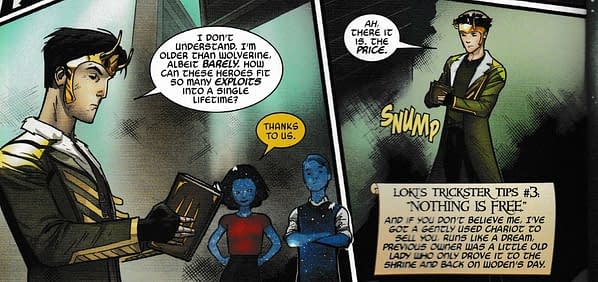 Is everyone taking notes? There will be a test.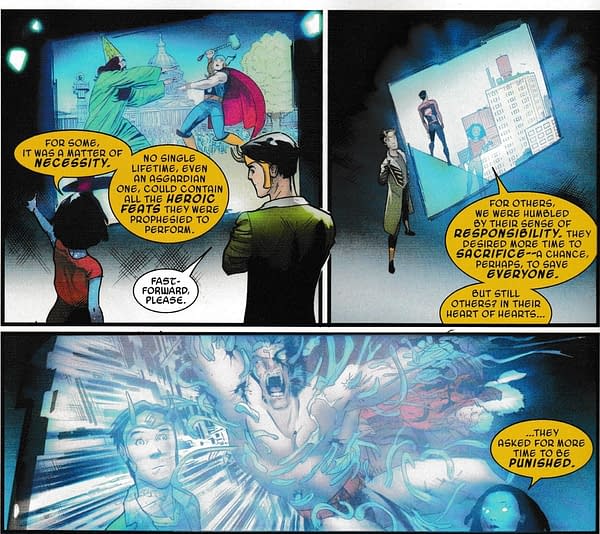 They all made deals with Eternity's Children and the House Of Ideas, for more time in which their adventures could play out.
A new reality for the Marvel Universe. Will Spider-Man and Wolverine revisit the deals they made? Will they know how?
LOKI #3
(W) Daniel Kibblesmith (A) Oscar Bazaldua (CA) Ozgur Yildirim
WELCOME TO HIS NIGHTMARE!
The nefarious NIGHTMARE has come to Earth, and only Loki, "The God of Nothing," can stop him from trapping all of New York City into the Nightmare Dimension! But first, he'll need to strike a bargain with a new and powerful force that will change the Marvel Universe forever. Who or what will Loki become when he steps foot into the mysterious HOUSE OF IDEAS?
Rated T+In Shops: Sep 11, 2019 SRP: $3.99