Rewriting What Happened To The Flash In Heroes In Crisis One More Time
Heroes In Crisis by Tom King and Clay Mann was a series that turned Wally West, The Flash, into a mass murderer and, in the process, killed off Roy Harper and Poison Ivy. It was by accident, but he then decided that the best thing to do was to cover up the crime and pin it on Booster Gold and Harley Quinn while trying to make some of it right by leaking all the personal superhero secrets held by The Sanctuary, before handing himself in, and going to jail, though not before he was kneed in the bollocks by Harley Quinn.
He was later sprung as some kind of cosmic treadmill, and gaining the powers of a God in Flash Forward, who explained what happened was all because Wally West felt lonely, his wife and kids were taken away from him by changing timelines.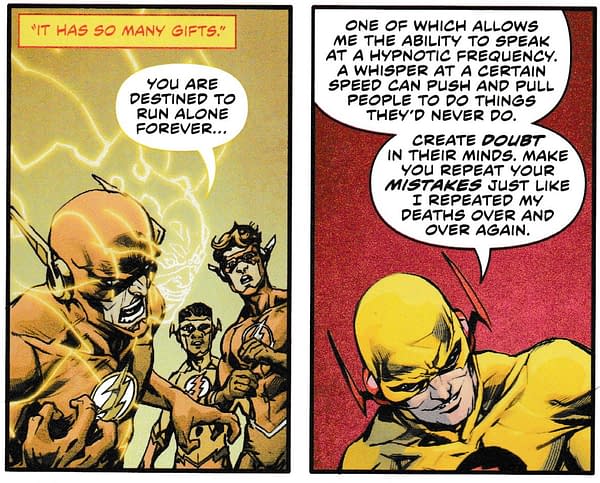 Whispering in the ear of all the Flashes across the decades, playing the role of the serpent, crawling on his belly at super speed.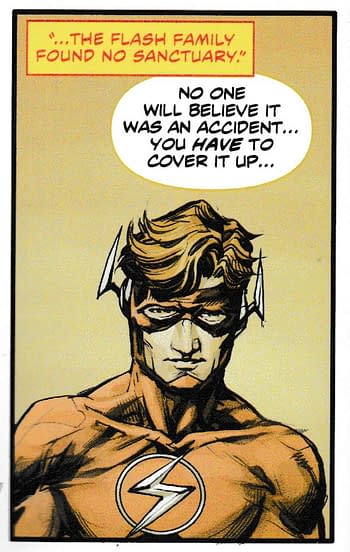 FLASH 2021 ANNUAL #1 CVR A BRANDON PETERSON
(W) Jeremy Adams (A) Brandon Peterson, Fernando Pasarin (CA) Brandon Peterson
The lightning-fast and action-packed "Surge" storyline races to its conclusion as Wally West returns to the present day with a new perspective on the past and a reinvigorated desire to take back the mantle of the Flash. With one last hurdle to leap, Wally puts the past behind him, but he'll need to propel himself further and faster than ever before to do it. Retail: $5.99 In-Store Date: 07/13/2021