Posted in: Comics | Tagged:
---
Rocketeer Reborn Cancelled by IDW Before Publication, Will Not Be Resolicited (UPDATE)
It was to have been a new comic book revival for the character. IDW to launch a new Rocketeer series, Rocketeer Reborn. By Elsa Charretier, Pierrick Colinet and Javier Pulido, with a brand new Rocketeer, the first time the title had a female lead. And to be published by IDW in December, the second issue solicited for January 2019.
"It's an immense honor for us to contribute to Dave Steven's legacy, and a big responsibility as well — making sure we stay true to the spirit of the character for both old and new fans alike. We hope people will find a fresh, pulp-noir, modern Rocketeer, as Javier Pulido's wonderfully unique style and inventive storytelling bring this new adventure to life," said Charretier and Colinet. But it seems that honour has been withdrawn.
However there was no Rocketeer Reborn #3 listed for February 2019, as the first and second issues were delayed until March and April 2019. But now IDW has cancelled Rocketeer Reborn #1 and #2 entirely, with the additional note that the comic will not be resolicited.
UPDATE: Elsa Charretier has confirmed the news, if not given reasons:
Here's what would have run.
ROCKETEER REBORN #1
(W) Elsa Charretier, Pierrick Colinet (A/CA) Javier Pulido
A Rocketeer for a new century!

It's been 80 years since Cliff Secord first found an experimental jet pack and soared through the skies as The Rocketeer, becoming a hero along the way.

Now, decades later, The Rocketeer is all but forgotten, a legend of a bygone era-until Cliff's jet pack is found, but in a most unexpected way-one that causes conflict for several people, each of whom are drawn to the jet pack… some for good and some for evil!

A pulp-inspired modern-day adventure!

First female Rocketeer!

ROCKETEER REBORN #2
(W) Elsa Charretier, Pierrick Colinet (A/CA) Javier Pulido
The incredible jetpack of Cliff Secord (AKA The Rocketeer) may have been created 80 years ago, but it is still far more advanced than anything borne of modern technology. Now, after being lost for decades, it has been uncovered-and several factions are desperately closing in to try and uncover its secrets…The race is on!
---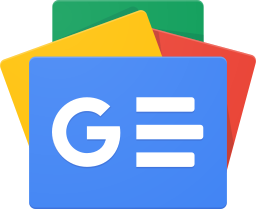 Stay up-to-date and support the site by following Bleeding Cool on Google News today!