Royals #12 Review: Decent Read, but with an Underwhelming Finale for the Series
The Inhuman Royals are escaping in a crystal being controlled by Flint with their sample of the Prima Materia. In the future, the Last Inhuman, the Last Accuser, and the Moon King come face-to-face with the judgement of the Progenitors.
Maximus of the present uses the Prima Materia in the hopes of saving the Royals, and this causes him to come into contact with his future self, the Last Inhuman. What does Maximus the Mad learn from Maximus the Mage? While this comic is an interesting read with some dramatic reveals about the intentions of the Progenitors, it is quite an underwhelming finale to a comic book series.
Yes, Al Ewing is writing a follow-up mini with Inhumans: Judgement Day, which should make for an intriguing read. However, this is still the end of the ongoing, and it doesn't have much to say for itself as it fades into the night.
Mr. Ewing does leave a heartfelt goodbye letter, but that is the most the comic gives in its parting issue.
The plotline in the future does manage to wrap itself up, and that is easily the more engaging of the two stories. The Progenitors show themselves to be quite scary indeed, and we get to see the Moon King cut loose. The Last Inhuman also shows his more manic side, which is nice considering who he is.
The status of Noh-Varr is left up in the air. Yes, the Last Accuser is him, but it would still be nice to see how he recovers from being burnt to a husk. Plus, Medusa is still presumably dying. It would be nice to see how that gets solved. We may have to wait until Judgement Day for that too I suppose. Javier Rodriguez and Kevin Libranda's art styles get to meet in an interesting way when the two Maximus' meld minds. Along with that, their art holds up quite well for the finale, with the Progenitor's final weapon actually looking quite imposing thanks to Libranda. Jose Villarrubia and Jordie Bellaire provide the color for the finale, and it is as vibrant as ever.
While an uninspiring finale, Royals #12 is good as a more general issue of the series. There are some neat reveals, Maximus gets a lot of page space, and the art holds up. I can recommend it to the Inhuman fans who have been following the series, and, hopefully, it will be a good bridge between Royals and Inhumans: Judgement Day.


---
---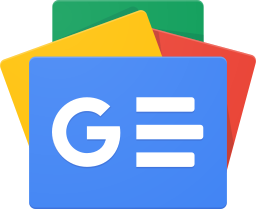 Stay up-to-date and support the site by following Bleeding Cool on Google News today!