Royals #8 Review: Wrath Of Gorgon The Last Inhuman takes the Accuser to the location of a Skyspear in the future while that same Accuser, Noh-Varr, AKA Marvel Boy, has a revelation in the present.
There is little time to process this, as the Snarrks make their move against the Universal Inhumans, equipped with the powers of many Inhumans.
Fortunately, Gorgon is close to rediscovering an internal strength…
This issue brings the story arc of the Universal Inhumans and the Snarrks to a close and accomplishes this in a rather satisfying fashion. This issue focuses primarily on Gorgon, and we are allowed to see the embattled personality which makes Gorgon one of the cooler Inhumans.
We are also presented with flashbacks, courtesy of Gorgon, to various memories of his. Javier Rodriguez covers the art in these sections, and they look pretty damn good. The style is nostalgic of older comic book art in a manner somewhat akin to Art Adams.
Flint actually gets some panel time in the second half of the comic, as well, which hasn't really happened much since that one issue where we manipulated the gravitational pull of entire planet.
When Noh-Varr touches the Skyspear, his visions are shown, and they're an intriguing tapestry of surrealist and existential imagery that makes me miss Al Ewing's own Ultimates all the more.
There is an ending plot twist which pairs off two of the Inhuman Royals. It doesn't really add anything, but it doesn't exactly take anything away, either. It isn't exactly a "finally" type of situation. It just happens. Kevin Libranda covers the art in the non-flashback segments, and his style continues to be the artistic highlight of the series. Its fluid, kinetic, and still quite detailed. Figures aren't distorted to look, well, inhuman, which is a tendency of artists with similar styles.
Jose Villarrubia's color work remains rock-solid, with panels looking even more gorgeous for his artistic eye.
Royals receives another solid issue here, and, like the last book, is one of the best issues of the Inhuman-starring series. This isn't really one of Marvel's best series, but it is a solid and fun time nonetheless. I can recommend it to anyone interested in the plight of the Inhuman Royals.
---
---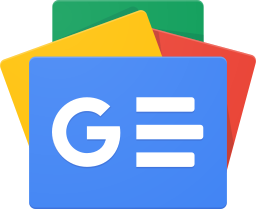 Stay up-to-date and support the site by following Bleeding Cool on Google News today!