Rupert Murdoch's Large Adult Son is Investing in Bill Jemas and Axel Alonso's AWA
Bill Jemas and Axel Alonso are both former leaders of Marvel Comics, Jemas the former Publisher and Alonso the former Editor-in-Chief. So it's no surprise that the duo would take a few cues from Marvel in launching their latest venture: Artists, Writers, & Artisans. Like Marvel, whose chief shareholder prior to the Disney sale and still current Chairman, Ike Perlmutter, was one of Donald Trump's biggest financial contributors during the 2016 election, a close personal friend of the president who eats Thanksgiving dinner with him and has been accused of secretly running the Department of Veteran's Affairs, AWA has also secured their own investor with a strong conservative pedigree. According to a paywalled report by the Wall Street Journal, James Murdoch, the 46-year-old large adult son of conservative media magnate Rupert Murdoch, has taken his share of the money from the sale of 21st Century Fox to Disney and will invest part of it in Jemas and Alonso's AWA.
"The value of storytelling is only going up, and AWA is uniquely positioned to create a tremendous platform for writers and artists," Murdoch said of the deal, buying into the ongoing comics industry hustle where every comic book publisher on Earth attempts to position themselves to investors as potentially producing the next highly lucrative Marvel Cinematic Universe.
There's a lot to unpack in the WSJ's article, but let's take a look at this one paragraph featuring a paraphrased quote from Jemas:
AWA plans to distinguish itself from comic-book rivals like AT&T 's DC Comics and Disney's Marvel Comics by guaranteeing creators a percentage of the licensing deals it strikes, said Mr. Jemas, the company's chief executive. When a movie studio options a character or story from AWA's shared universe of characters, 20% of the revenue from that deal will be paid out to all the artists and writers who helped create those characters, Mr. Jemas said.
Jemas is positioning AWA as a "rival" of the likes of Marvel and DC, established brands with decades of history, tens of thousands of stories, and some of the most recognizable characters in the world under their intellectual property umbrellas. AWA has yet to produce a single comic, though it does have the involvement of well-known creators like J. Michael Straczynski, Garth Ennis, Reginald Hudlin, Frank Cho, and Peter Milligan, to name a few. Even so, AWA's current stature is more along the lines of smaller publishers that are still building their brands, like AfterShock or Ahoy, not even on the level of more well-established publishers like IDW, Valiant, or Dark Horse. But you should always dress for the job you want, not the job you have, conventional wisdom says.
What's interesting here is that, though AWA will produce both creator-owned books and company-owned shared superhero universe books, it's the latter on which AWA is seemingly focusing on for this investment pitch. Thus far, no other publisher has managed to achieve anything close to the level of pop culture success as Marvel or DC, though not for lack of trying on the part of companies like Valiant Entertainment, which partnered with DMG in 2015 to do just that but has yet to produce a single movie. The problem is that, without decades of history ingraining these superheroes as a part of American pop culture mythology, shared superhero universes tend to come off to casual observers as copycats of the more well-known properties at Marvel and DC. More often, it's creator-owned series — books owned by the creators and set in their own unique universe, like The Walking Dead — which have achieved mainstream success.
But AWA will seemingly have plenty of money to try to make their dream of having even more money a reality, and the backing of the former CEO of 21st Century Fox and NewsCorp as well, so maybe they'll be the ones to finally make it happen. And if they do, at least the creators will get paid a portion of 20% of the overall revenue, split between any creators who contributed to a particular story or character, which means, unlike the creators of the Marvel and DC Comics universes, their families won't have to sue for rights long after they're dead. So, progress?
In addition to the revenue sharing from movie deals, AWA also offers creators royalties for their own stories, participation in a common royalty pool, and stock options in the company.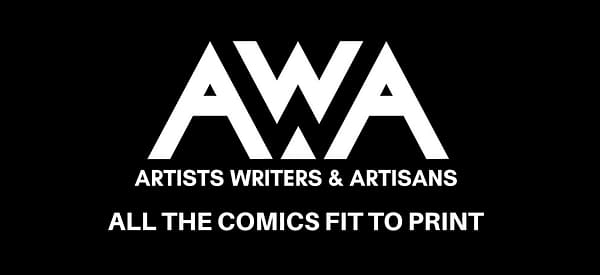 ---
---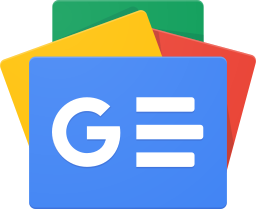 Stay up-to-date and support the site by following Bleeding Cool on Google News today!