It's always good to keep an eye on Amazon listings. Such as for Astonisher #13, one of the Catalyst Prime titles, begin by Alex De Campi and Pop Mhan, joined by artist Al Barrionuevo, then written by Priest from Septermber's issue #10 with Matt Banning and Roberto Poggi joining Al as artists.
Here's the solicitation for Astonisher #13, out in a week's time.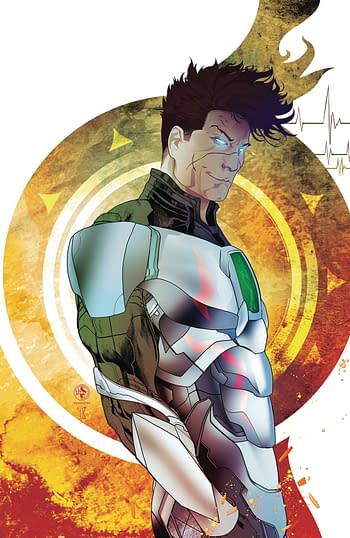 CATALYST PRIME ASTONISHER #13
(W) Christopher Priest (A) Matt Banning, Al Barrionuevo, Jamie Grant (CA) Leonardo Colapietro
Desperate to save the life of his brother Drew from the grisly shocker of last issue, Magnus finds that he's failed his brother and family. However, Magnus doesn't do failure-other people fail. Magnus reevaluates and renegotiates, even if that means making a deal with the devil. In Shops: Dec 12, 2018
But the Amazon listing is different. Ryan O'Sullivan is listed as a co-writer on alongside Priest… and it's on the cover too.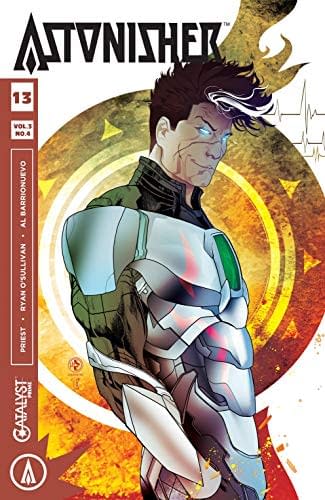 Could he be taking over the book?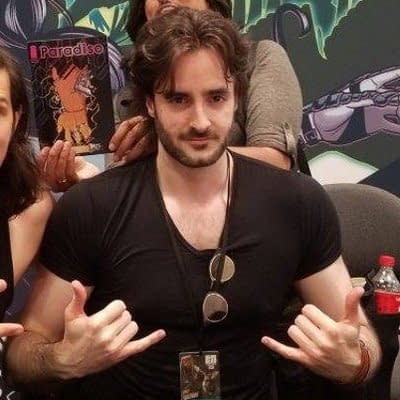 Ryan, currently known for Fearscape for Vault, Void Trip from Image, and Dark Souls and Warhammer 40K for Titan, may have followed in the footsteps of fellow White Noise studio mate Alex Paknadel, who is now writing Kino for Lion Forge's Catalyst Prime shared universe superhero series.
Is White Noise slowly taking over yet another publisher?
Enjoyed this article? Share it!