Saga #52 Review: Family Troubles for the Robots
Hazel, Petrichor, Prince Robot, and Ghus are relaxing in the waters, and Prince Robot and Petrichor are getting ready to leave the planet with Squire. However, Squire is missing, having left a note for his father. Elsewhere on the island, the Will has escaped from the other bounty hunter and his on the move himself.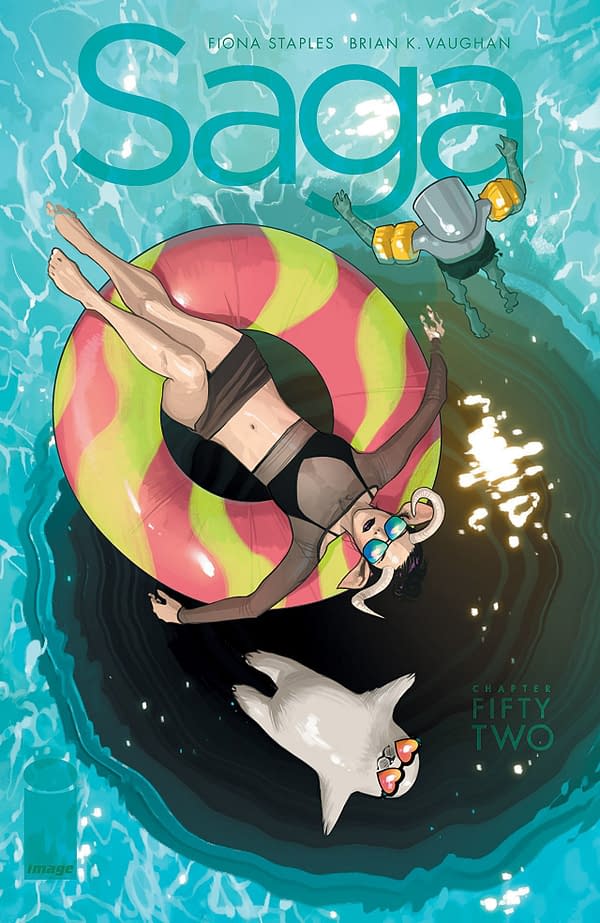 Saga #52 brings the familial conflict between Prince Robot and Squire to a head, with the Squire finally getting tired of how his father treats him.
His actions aren't entirely reactionary and innocent though, as there are other motivators for his actions. You're also left to wonder how much Prince Robot has really changed since leaving his kingdom.
Hazel's narration continues to be among the most interesting part of the comic, and Brian K. Vaughan shows himself talented in writing the thoughts and actions of children between Hazel and Squire.
As enjoyable as this stay on the island has been these past few issues it is nice to see the plot moving in a dedicated direction again. These characters could carry pretty much any kind of story, but the universe of Saga is an enthralling one. I'm eager to see more of it.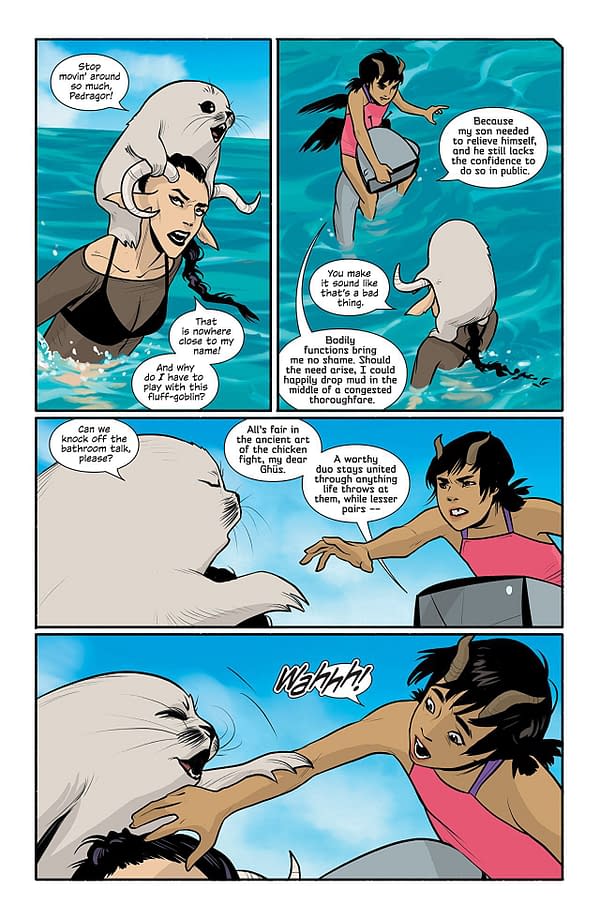 Fiona Staples's artwork never disappoints as she continues to craft this textured and unique world full of wonderfully diverse characters. The cracked screen of Prince Robot still gets me with how clever that detail is, and I'm glad it's something that has been kept. The color art is great too, giving the world a vibrancy and energy that few comics have.
Saga #52 is another great issue of the legendary Image Comics series, and this issue takes the story in an emotionally attuned and interesting new direction. The characters are as unique and charming as ever, and the art once again impresses. This one earns another recommendation. Give it a read.
---
---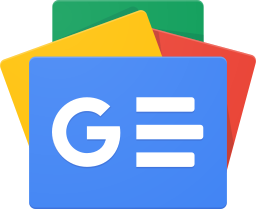 Stay up-to-date and support the site by following Bleeding Cool on Google News today!