Across centuries of Halloween horror, wherever fear lies, Sam will be waiting…​ From Legendary, Trick 'r Treat: Days of the Dead takes readers on a journey through Halloween history with 4 chilling new Trick 'r Treat tales. From the twisted imagination of Trick 'r Treat creator Michael Dougherty, director of the upcoming Krampus and Trick 'r Treat 2 alongside a top-notch team of creators including writers Todd Casey and Zach Shields (Krampus), Marc Andreyko (Batwoman) and artists Fiona Staples (Saga), Stephen Byrne (Buffy/Angel), Stuart Sayger (Bram Stoker's Death Ship) and Zid (Son of Merlin) comes a 4-part collection that paves the way for the Trick 'r Treat film sequel.
I was fortunate enough to interview creator Marc Andreyko to discuss Trick 'r Treat: Days of the Dead, writing, and Halloween memories…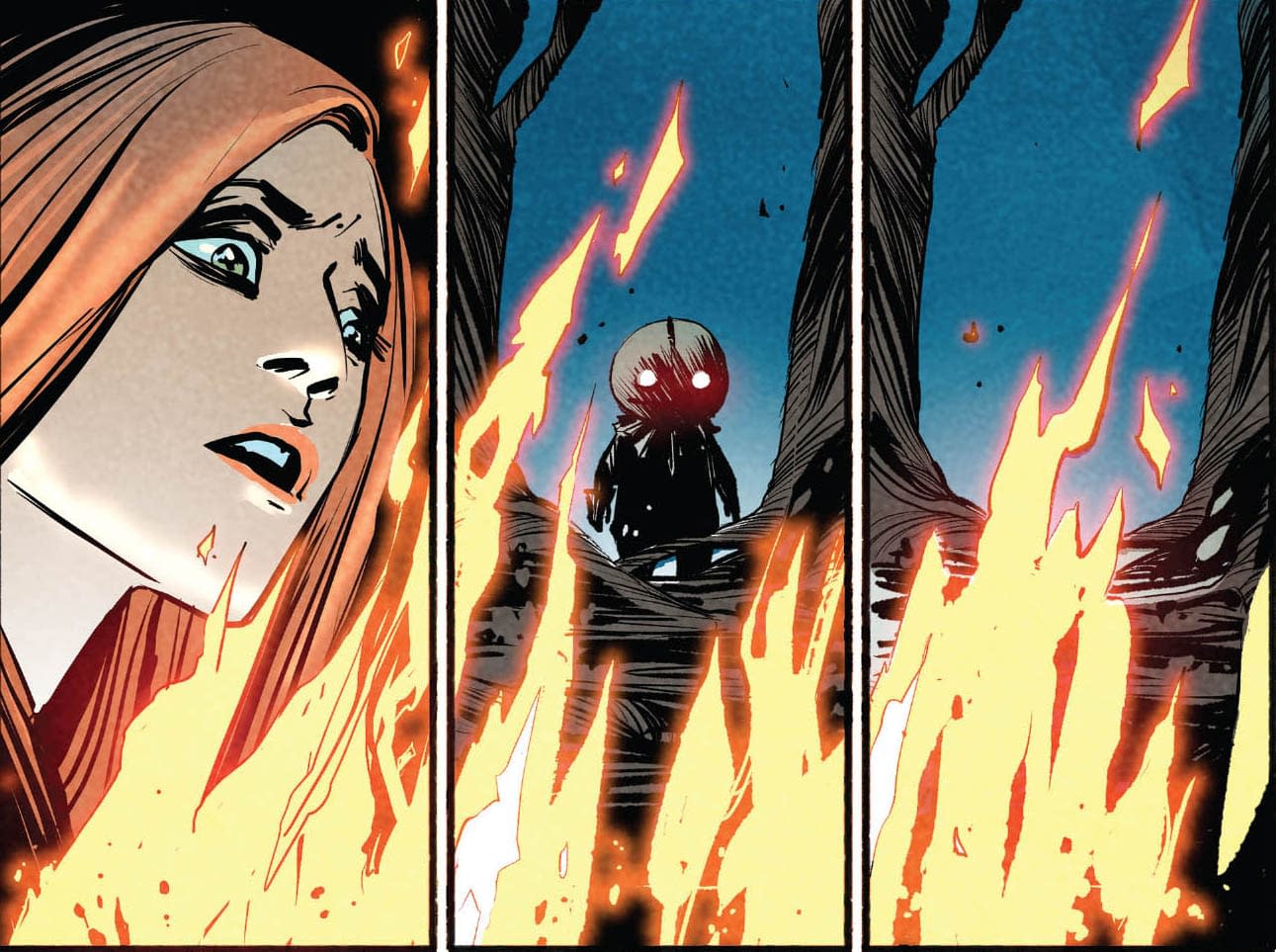 Christine Marie: Michael Dougherty's cult classic Trick 'r Treat has gained quite a following over the past few years. Trick 'r Treat: Days of the Dead is pretty much an answer to fans wanting more. What motivated you to get involved in a project like this?
Marc Andreyko: Mike asked me :) I did the movie adaptation when it was released and was thrilled to be invited back!
CM: For readers that might not be familiar with what Trick 'r Treat is all about, could you give a little synopsis about the premise and what makes the book fun to read?
MA: This volume is four tales spanning from Medieval Ireland to today, all on Halloween. Sam, the spirit of Samhain from the film is the connective…ahem…tissue linking them all.
CM: You're a contributing writer to this book along with, Michael Dougherty, Todd Casey, and Zach Shields. What has it been like working with them?
MA: Great! They gave me detailed plots from which I scripted and then they did a final pass. This is Mike's baby so I was here to serve his vision.
CM: Trick 'r Treat: Days of the Dead consists of four tales: Seed, with art by Fiona Staples, and Jose Villarrubia, Corn Maiden, with art and colors by Stephen Byrne, Echoes, with art by Stuart Sayger, and colors by Guy Major and Monster Mash, with art by Zid and colors by Riccardo Rullo. Out of all four tales, which was your favorite to work on and why?
MA: They all had specifics that I dug, but getting to work with Fiona is always a privilege.
CM: Now, because the content is spooky and has a Halloween theme, can you share some of your own personal Halloween favorites, memories, etc?
MA: Watching "Halloween"on NBC in 1982, by myself, and sleeping with a knife on my nightstand for weeks :)
There you have it! Just in time for Halloween. Discover old-world lovers whose romance takes a chilling turn and Western pioneers who discover the dark side of the frontier. Travel to 1950s Los Angeles for a tale of pure horror noir and into the heart of small-town America to see some pranksters taught a lesson they'll never forget. Grab your copy of Trick 'r Treat: Days of the Dead today.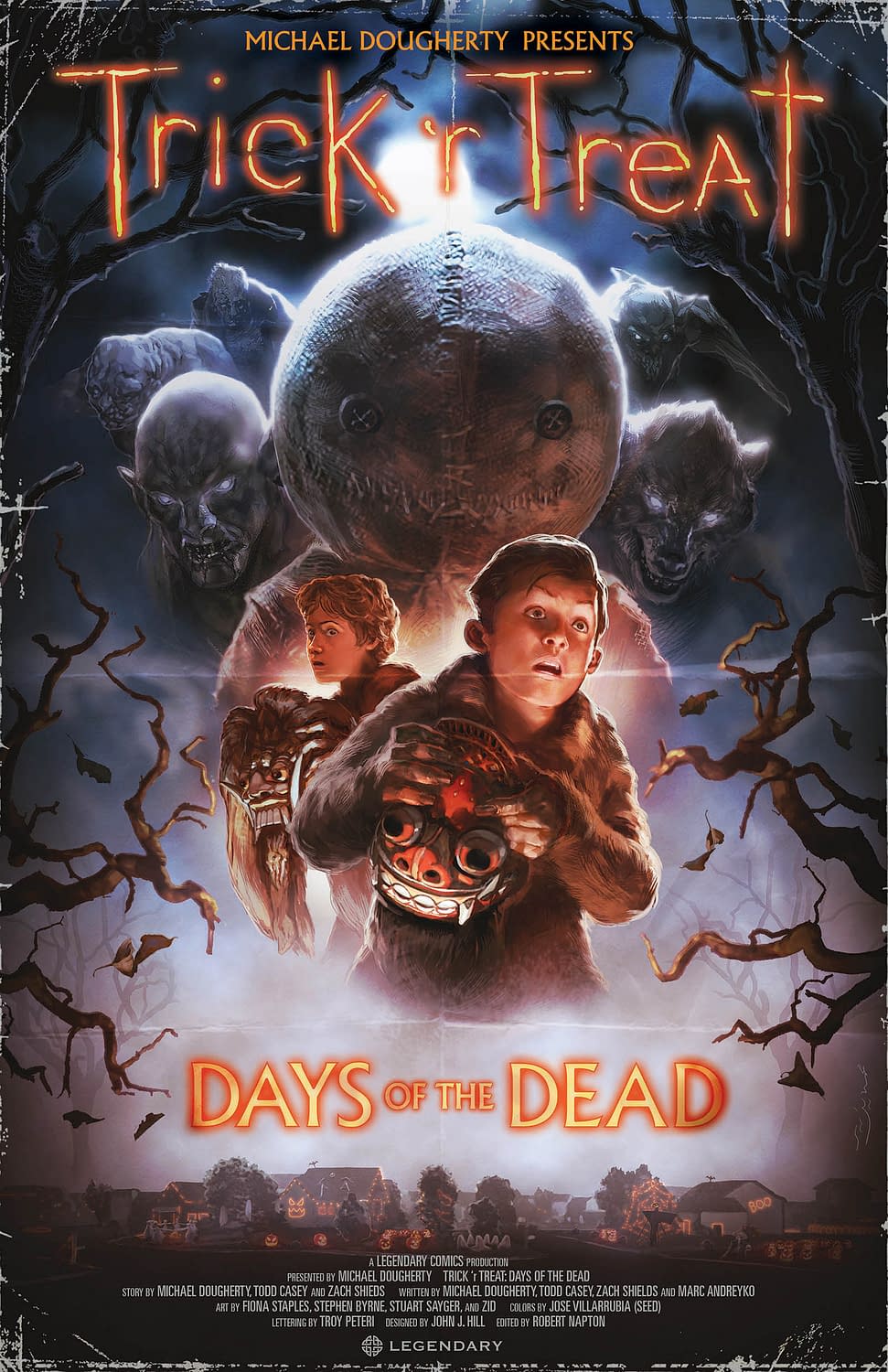 Christine Marie is a Staff Writer at Bleeding Cool, and bibliomaniac with a love for all things creative. She hopes to one day be a Superhero/Disney Princess/Novelist. You can find her on Twitter and Instagram @AWritersWay or on her blog writerchristinemarie.wordpress.com.
Enjoyed this article? Share it!