Saturday, Nov. 14 is Comic-Con 2016 Attendee Preregistration! Check out the #ToucanBlog for more info. #SDCCPreReg https://t.co/bK6ZNWrdxe

— San Diego Comic-Con (@Comic_Con) November 10, 2015
Get ready folks…
On Saturday at 8am PT, 11am ET, 4pm GMT,  those with the San Diego Comic Con Member IDs to undergo Attendee Preregistration. Those who were lucky enough to attend last year's show, and validate their 2015 badge number before September 15th.
Well it's time for those lucky folks to line up for the the EPIC Registration waiting room as usual, and badges for San Diego Comic Con 2016 will go on sale shortly after 9am PT, Noon ET, 5pm GMT.
Everyone else?
@kamikazilucas Open Online Registration will happen in early 2016. Please make sure you sign up for a MemberID in advance. #SDCCOOR

— San Diego Comic-Con (@Comic_Con) November 10, 2015
This year they are bringing in RFID badge technology to tackle counterfeiting. US residents will get their badges mailed to them, while international members will have to pick their up on site. Child badges must also be picked up in person.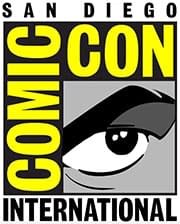 Thursday through Saturday is $55, Sunday is $40 and Preview Night is another $40 if you pick up the other days. Children 12 or under go for free with adults and there are discounts for other children and seniors.
That's a bump on last year's $50 and $35 but it won't put anyone off…
You can get a full walk through here.
And maybe gen up on everything you need to do, right here
It's a handy reminder for Bleeding Cool reporters (or those who want to be) that we'll be updating whether you are going and if your Member ID needs press registration or renewal. Wouldn't be a bad idea to get in touch – richjohnston@gmail.com. But as ever it will be a gruelling experience with only camaraderie and a free T-shirt to show for it….
Enjoyed this article? Share it!