Let's Go to the Mall Today with Scout Comics' July 2018 Solicits
Publisher Scout Comics is starting three new series this July: The Mall, Long Lost Part Two, and Long Live Pro Wrestling. Plus, Jazz Legend, Zinnober, and Shiver Bureau continue their runs, and Stabbity Bunny is receiving its first collected edition. Full details below.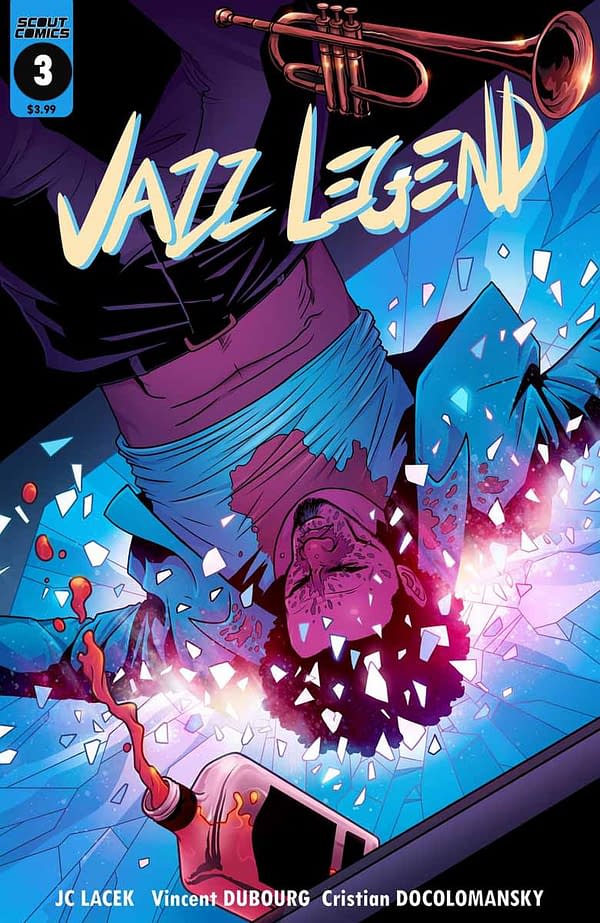 JAZZ LEGEND #3
Written by JC Lacek and Illustrated by Vincent Dubourg
Full Color, 32 pages, $3.99
UPC: 85999000253800311
Motocity's jazz phenom Martin Comity has reached a tipping point with a mysterious new street drug aptly named New Blue. After a batched performance at the War Room which left Martin humiliated and tarnished the venues reputation, the club's owner, Sweety, has no choice but to set an example of Martin. Realizing she has lost her star performer, Sweety sets her sights on compensation, be it blood or money. Unfortunately for the peculiar writer Benjamin Way, Sweety is convinced blame rests solely on his shoulders. JAZZ LEGEND is a neo-noir meets cosmic fantasy inspired by the lives and works of jazz great Miles Davis and the father of beat literature, Mr. William S Burroughs.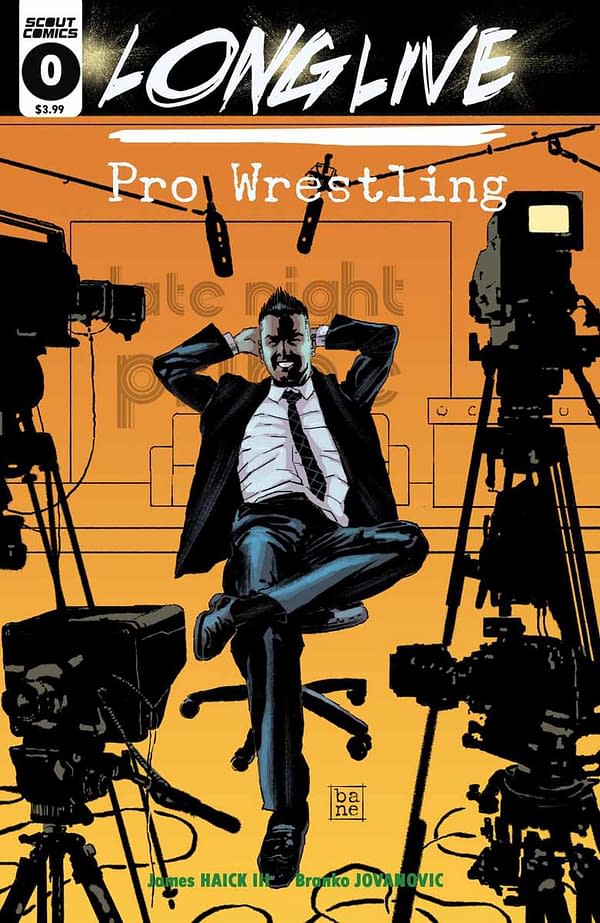 LONG LIVE PRO WRESTLING #0
Written by James Haick III and Illustrated by Branko Jovanovic
Full Color, 32pages, $3.99
UPC: 85999000257600011
Evan Dandy is a former pro wrestler turned talk show host who has transcended the wrestling business and has become a huge pop culture superstar. On the eve of his talk show's network premiere, Evan's integrity and former profession come under fire. Will Evan be able to control his temper or will he lash out and put his network deal in jeopardy? Find out in the premiere episode of Scout's new BINGE imprint!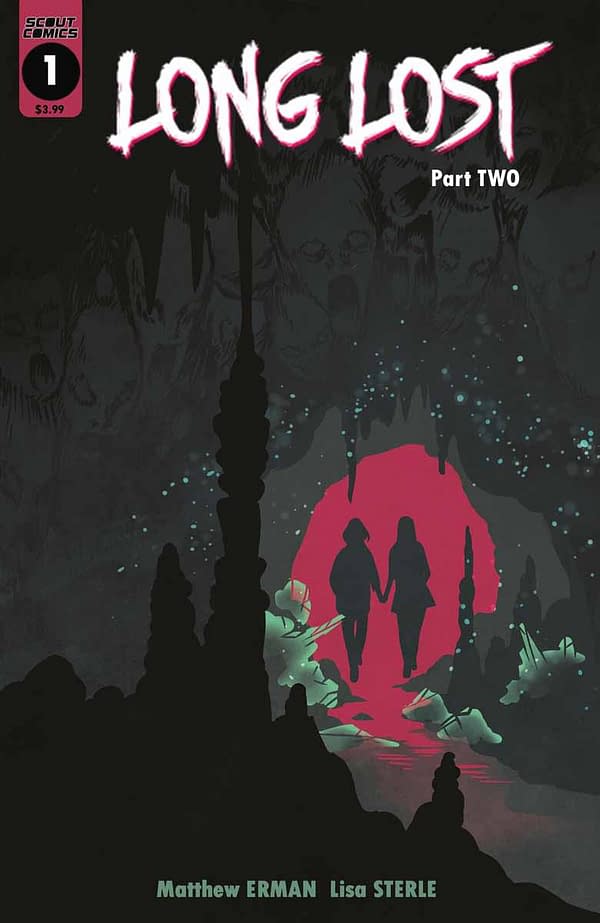 LONG LOST: PART TWO #1
Written by Matthew Erman and Illustrated by Lisa Sterle
Full Color, 32 pages, $3.99
UPC: 85999000247700711
The second chapter of LONG LOST begins here. After venturing to their southern mountain home and learning some shocking news concerning their mother, Piper and Frances have gone missing and are now lost and alone in a place unknowable. Together, they must struggle and survive as they make their way back to Hazel Patch from where ever it is that they are. Join Scout Comics in the final six chapters of the critically acclaimed series, LONG LOST.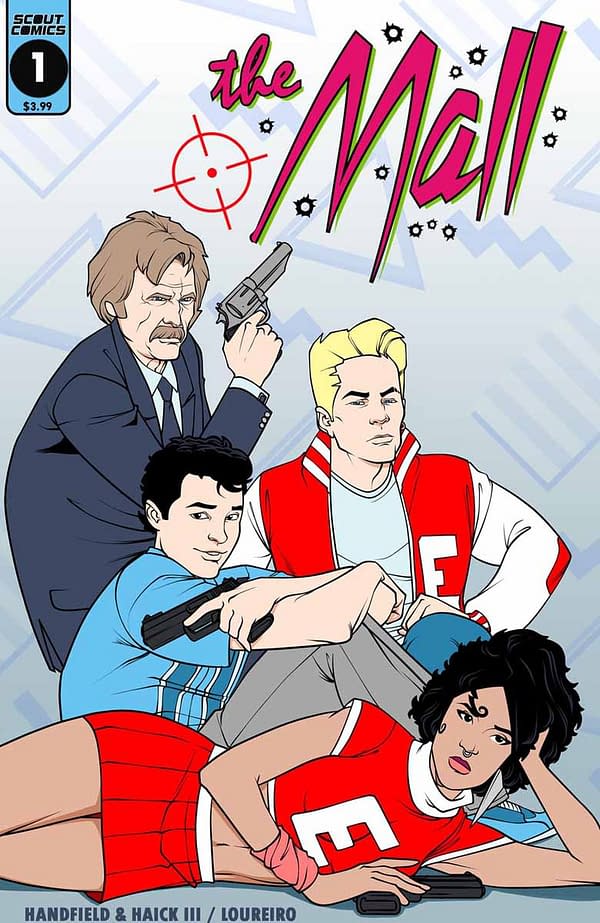 THE MALL #1
Written by Don Handfield and James Haick III and Illustrated by Rafael Loureiro
Full Color, 32 pages, $3.99
UPC: 85999000256900111
Fresh from the pages of Scout Presents: The Mall Free Comic Book Day, the MALL is set in everyone's favorite decade, the 1980's. This coming of age crime story takes place in a small Florida town at the height of the popularity of indoor malls. Whenthe head of the Cardini Mob Family mysteriously dies, his three illegitimate children each inherit a store in the mall. While the stores front as legal businesses, the real money is in the illegal businesses. The kids are thrust into a world of crime, all the while just trying to survive normal high school life. It's a John Hughes movie set in the Godfather universe. Co-written by History Channel's Knightfall writer Don Handfield and Solar Flare's James Haick III.
Retailer Incentives: Retailers purchasing 10 copies of the Cover A will unlock unlimited orders of Cover B.Please reach out to your CS rep with questions about retailer incentives.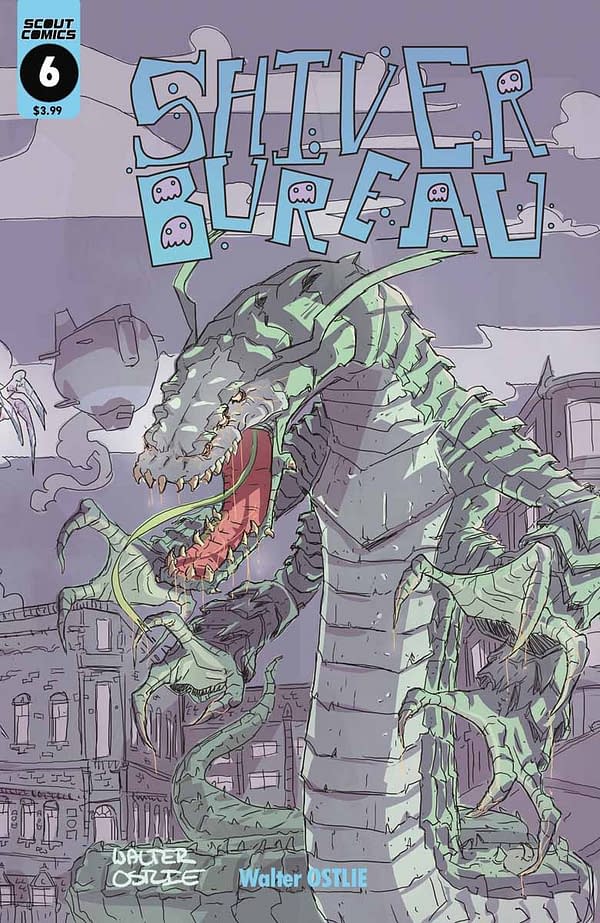 SHIVER BUREAU #6
Written and Illustrated by Walter Ostlie
Full Color, 32 pages, $3.99
UPC: 85999000250700611
Sherlock Holmesmeets Ghostbusters in SHIVER BUREAU. The old horror movie adage says to "never split up". However, when Pickle and Trish face down a shadow monster, an evil mastermind, shivers, a giant snake, and a really scary little old lady, they have no choice but to multitask. Pickle's in a real pickle this time and Trish may not be around to berate him for his overuse of puns.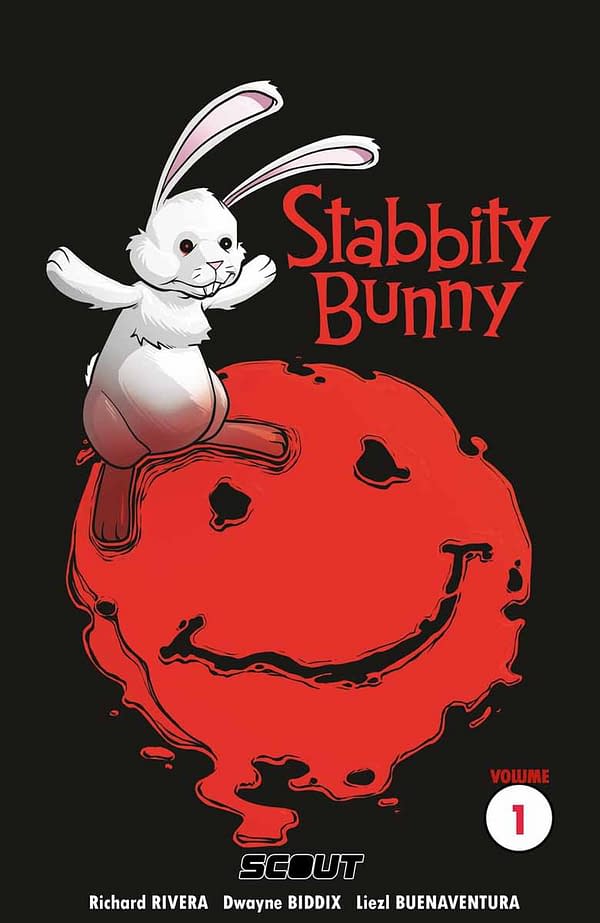 STABBITY BUNNY Volume 1 Trade Paperback
Written by Richard Rivera and Illustrated by Dwayne Biddix
Full Color, 176 pages, $19.99
ISBN: 9781635353716
Scout's break-out hit for 2018! From the kidnapping of seven-year-old Grace to the terrifying reveal in issue six, this volume collects the first 6 issues of Stabbity Bunny! A supernatural force has been pursuing her family for generations and Grace is now the target of this ancient evil. Fortunately, an unexpected protector intervenes, her plush bunny, Stabbity, handed down through the family for almost 100 years. Horror and mystery combine in this captivating, best-selling series.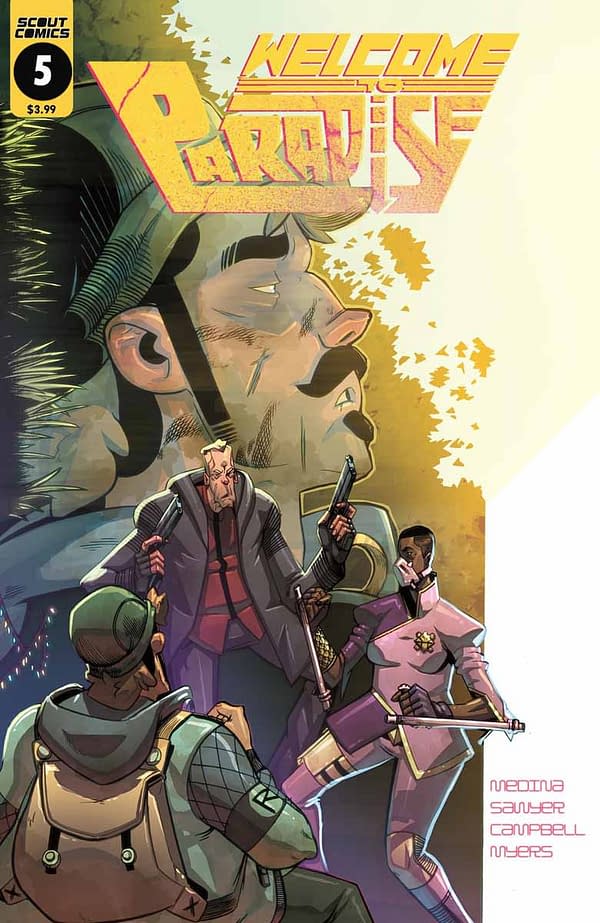 WELCOME TO PARADISE #5
Written by A.C. Medina and Illustrated by Morgan Kendrick Sawyer
Full Color, 32 pages, $3.99
UPC: 85999000251400411
The final stage is set for Bett, Gunnar and Manny as our three "heroes" make their last stand with the fate of the entire Bunk in their hands. It's an epic climactic last issue for Scout Comics' latest action, post-apocalyptic thriller, WELCOME TO PARADISE! See you all on the other side of the door…if there's anything left! WELCOME TO PARIDISE is The Good, The Bad, and The Ugly set in an underground bunker the size of California, 300 years after the Apocalypse.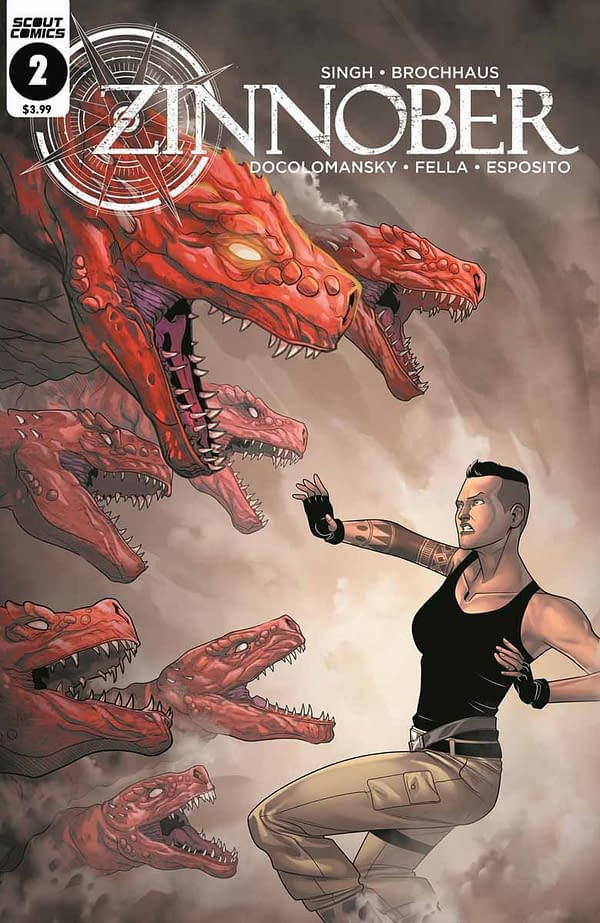 ZINNOBER #2
Written by Ralf Singh and Thorsten Brochhaus and Illustrated by Ralf Singh
Full Color, 32 pages, $3.99
UPC: 85999000255200211
After their far-reaching run-in with a cult of dragon worshipers, Claire, James, and its newest addition Andrew, make their way back from the long-winding tunnels of London's subway system to the surface to take care of some unfinished dangerous business at Piccadilly Circus. Dangerous business, that is. As Claire and Andrew grow closer, much to the discomfort of James, the curious young scientist hatches a plan with the potential to turn the war on dragons in their favor. But is he telling the truth? And what plan does a mysterious cult member have in store for James? All this, plus a glimpse into the tragic past of our main heroes, in another action packed adventure in ZINNOBERs apocalyptic dragon-ruled wasteland.