Scout's Honor #4 Review: Horrible Secrets Revealed
Like N'Jadaka bringing his awful education home to Wakanda, Scout's Honor #4 shows the dangers of all the cards being laid on the table. The question now raised is if this, in fact, is would there be a better chance for civilization to find root in the bitter soil left after a nuclear war?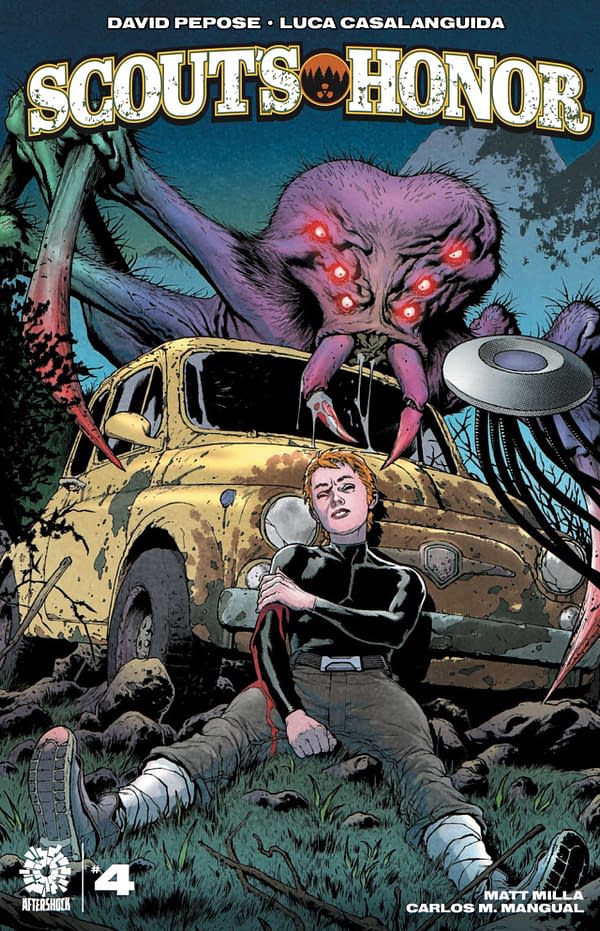 The Ranger Scouts are an all-male organization that emerged from hidden bunkers decades after warheads fell and ended the world of man. Through their seven laws, inherited from a dilapidated tome with its own troubling legacy, impose some kind of order on the world that remains. Of course, there's trouble in what passes for paradise, and that is embodied in Kit, the most skilled and accomplished Ranger Scout who breaks their third law with existence alone: binding the torso to hide the fact that Kit is a woman.
As noted, there's no putting the toothpaste back in the tube at this point, and all the horrible secrets revealed in previous issues are brought to light, making everything much more intense. With her father slain, Kit has to decide what it means to really believe in the Seven Laws, and watching how that struggle is addressed is superbly entertaining.
David Pepose's script takes Kit on this tragic journey, wrestling with the challenges before her, doing some wonderful swings of emotion between determination, despair, and back. The artwork by Luca Casagrande, Matt Milla, and Carlos M. Mangual displays some super thrilling action scenes and solid character moments as well. The overall flavor gives this single issue a lot of strong elements that play well here but also tie into the larger narrative. This series has yet to drop the ball. RATING: BUY.
Scout's Honor #4
By David Pepose, Luca Casagrande
Since the days of the Final War, the Ranger Scouts of America have honed their survivalist teachings for a singular purpose: to conquer the radioactive horrors of the Colorado Badlands. But after discovering the truth behind the Ranger Scout doctrine, Kit is driven into the post-apocalyptic wilderness and left for dead. With a savage predator on her trail, Kit must use every ounce of training to survive – but after all she's sacrificed, can this true believer endure losing her religion?
---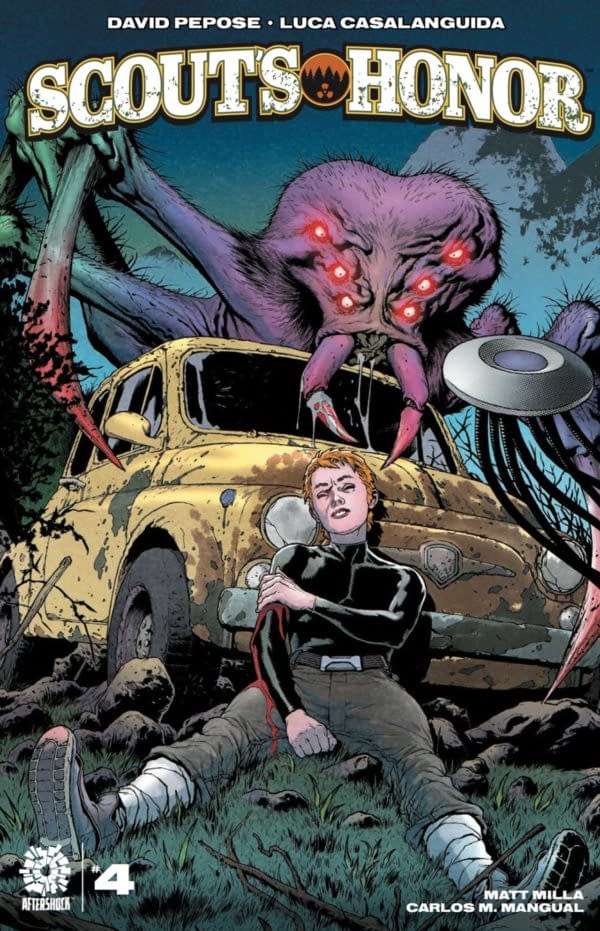 ---
The roof caves in as the truth comes out and there's not much left to do with this murderous post-apocalyptic Mulan story.
Credits
---