Secrets About Kid Kawaii, XXL, Flatline And More Confirmed (Spoilers)
In some previous Gotham Gossip, Bleeding Cool listed some secrets regarding some recently created Gotham-related characters. And with the release today of the Robin 2021 Annual and the Batman 2021 Annual, you will be able to judge just how we did…
Kid Kawaii is an innocent child's mind trapped in a top-of-the-line ferro fluid assassin's body. created by Akumaco. Razorline is an occultist with powers from the Book Of Pain, stolen from the secret city of Shambhala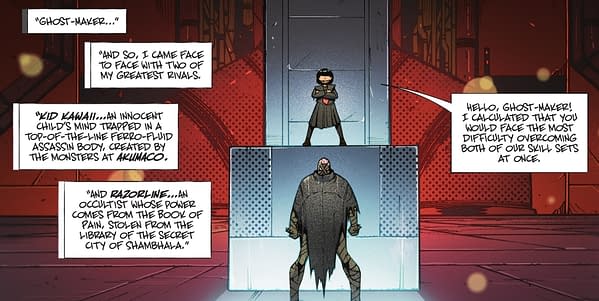 Flatline's grandfather was a super-powered Russian serial killer and assassin with the power to learn from those who killed. A little like Chu from Chew… without the cannibalism.
The Drenched was an Atlantis scientific experiment, a genetic mix of Atlantean and Trench.
Brainstorm is a powerful telekinetic, engineered against his will to become a living weapon.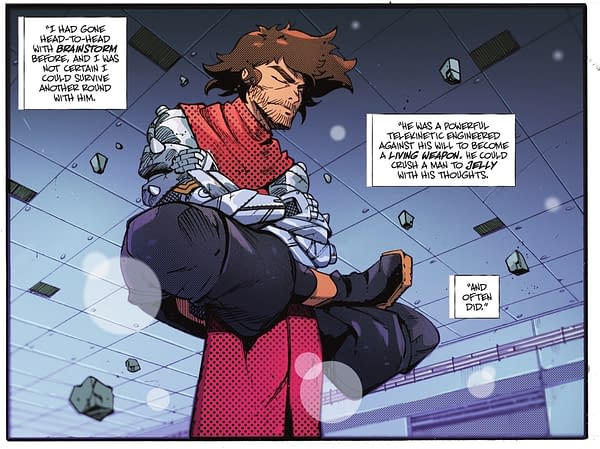 XXL is only ten years old.
The Instigator put the August General In Iron in a coma for 3 weeks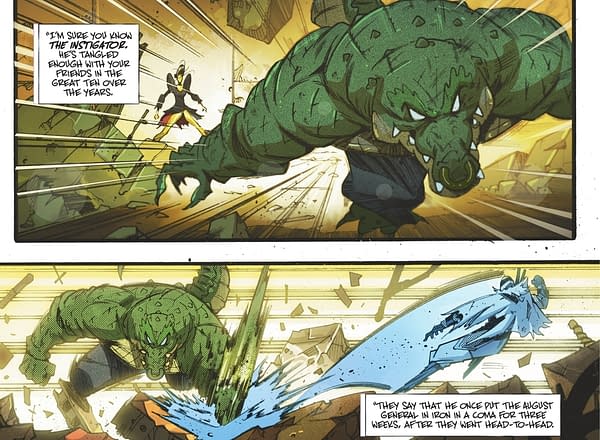 Black Swan is a ballerina who accidentally killed everyone on stage in a fit of pique.
But what we didn't tell you, and really I feel bereft for missing this out, is that Connor Hawke has killed. But only once.

But does it count if it is in the League Of Lazarus when people come back?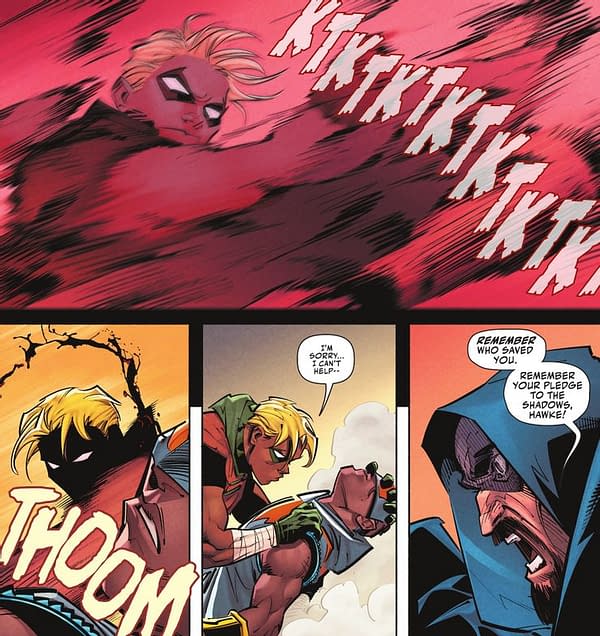 Something Conner Hawke has now done himself after being a victim of the Manhattan Transfer?
Ah, we seem to have done okay…
BATMAN 2021 ANNUAL #1 (ONE SHOT) CVR A RICARDO LOPEZ ORTIZ
(W) James Tynion IV (A/CA) Ricardo Lopez Ortiz
Batman #107-111 have featured an epic, brutal tale of Batman's frenemy Ghost-Maker in the backup stories…and the senses-shattering conclusion to the saga is here! Ghost-Maker has fought his way across Devil Skull Island, and he's about to face every single villain from his rogues gallery…at once? Can even this legendary warrior survive the onslaught?
Retail: $5.99 In-Store Date: 11/30/2021

GOTHAM CITY VILLAINS ANNIVERSARY GIANT #1 (ONE SHOT) CVR C FRANK QUITELY PENGUIN CARD STOCK VAR
(W) Various (A) Various (CA) Frank Quitely
Written by Danny DeVito, Wes Craig, G. Willow Wilson, Phillip Kennedy Johnson, Joshua Williamson, Stephanie Phillips, Dan Watters, Nadia Shammas, and Mairghread Scott Art by Dan Mora, Wes Craig, Emma Rios, Riccardo Federici, Max Raynor, Max Fiumara, Skylar Patridge, Ariela Kristantina, Khary Randolph, Jill Thompson, Christian Ward, Gabriel Walta, and others Gotham City may be protected by the Dark Knight, but this major metropolitan destination is also plagued by some of the deadliest, most nefarious villains in the DC Universe! In this oversize anniversary giant, DC Comics proudly presents tales of Batman's deadliest foes written and drawn by some of the biggest, most exciting names in comics! 2021 marks an anniversary year for the Scarecrow, Poison Ivy, Ra's al Ghul, Talia al Ghul, the Mad Hatter, Killer Moth, and the original Red Hood, and Gotham City Villains Anniversary Giant #1 brings these baddies to life in some big ways! Also featuring the anniversary celebration of the Penguin, written by none other than the man who brought Oswald Cobblepot to life in Batman Returns, star of the silver screen Danny DeVito!
Retail: $10.99 In-Store Date: 11/30/2021