Separated at Birth: Cosmic Ghost Rider and The Mandalorian
The Mandalorian is a hit new television show available EX-X-XCLUSIVELY on the Disney+ streaming service… or at least, so we've heard. We refuse to purchase Disney+ ourselves until Disney makes the original Muppet Babies cartoon available for streaming. Sometimes, you've just got to take a stand. Cosmic Ghost Rider is a hit Marvel Comics character created by artist Geoff Shaw and The Bad Boy of Comics Donny Cates.
Cates, who is currently ranked third in a poll to name the 2019 Bleeding Cool Clickmas Savior, behind Wolverine's Two Dicks and The Snyder Cut of Justice League and ahead of Terrific Production LLC's Andrew Rev took to Twitter, perhaps in an attempt to raise his profile and garner more votes for the poll, to point out a similarity between The Mandalorian and Cosmic Ghost Rider.
The image of the titular Mandalorian riding a motorbike with Baby Yoda strapped to his chest does bear a striking similarity to Frank Castle riding with Baby Thanos. So the question is: is it a swipe? A homage? Or a coincidence? More importantly, will Disney, which owns both Marvel and Star Wars, turn its own lawyers on itself to start the first copyright civil war? Let us know what you think in the comments.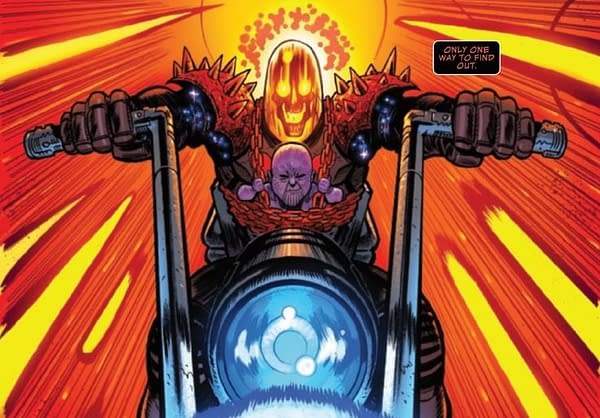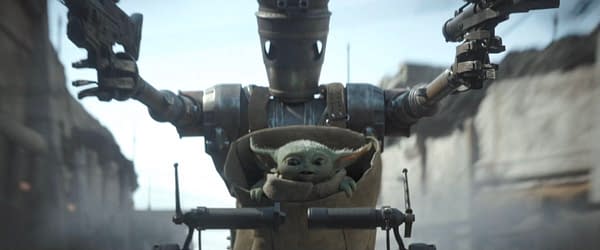 Separated At Birth used to be called Swipe File, in which we presented two or more images that resemble each other to some degree. They may be homages, parodies, ironic appropriations, coincidences, or works of the lightbox. We trusted you, the reader, to make that judgment yourself. If you were are unable to do so, we asked that you please return your eyes to their maker before any further damage is done.
The Swipe File didn't judge; it was interested more in the process of creation, how work influences other work, how new work comes from old, and sometimes how the same ideas emerge simultaneously as if their time has just come. The Swipe File was named after the advertising industry habit where writers and artist collect images and lines they admire to inspire them in their work. It was swiped from the Comic Journal, who originally ran this column, as well as the now-defunct Swipe Of The Week website.