What Does Hell Look Like for Shredder? A Shredder in Hell #1 Preview
Next week, Shredder goes to hell! Well, technically he's been there for a while, since being killed by Splinter in the TMNT ongoing series. But we're just getting to see it now, as the Shredder in Hell mini-series kicks off tomorrow, presumably leading to Shredder's return just in time for TMNT #100.
In any case, IDW has released a preview of the comic, which hits stores tomorrow. So, what does hell look like for Shredder?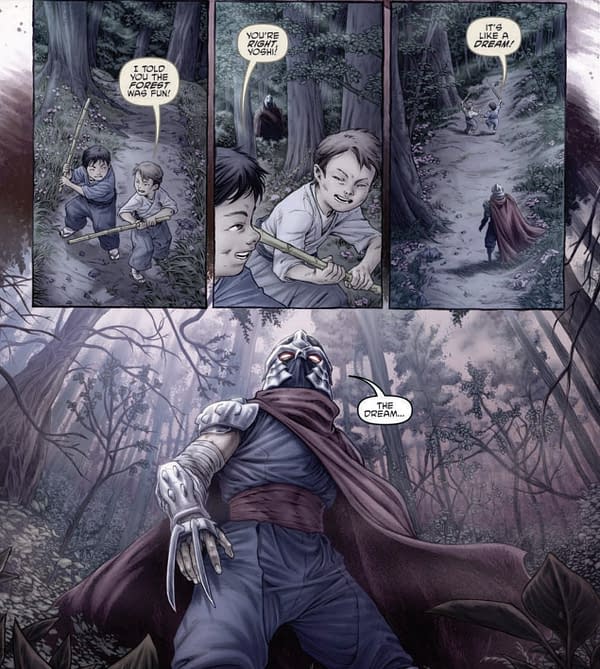 Well, that's not very hellish at all. Of course, things are not quite as they seem.
Check out the preview below, and for more, pick up Shredder in Hell #1, in stores tomorrow.
Shredder in Hell #1
(W) Mateus Santolouco (A/CA) Mateus Santolouco
Abandon all hope…The Shredder returns in this brand-new mini-series! Oroku Saki's death is just the beginning, and his journey through the depths of the underworld proves to be anything but a divine comedy. How much of Shredder's soul will remain after he's faced the horrors of hell?
Fan-favorite artist Mateus Santolouco returns to the world of TMNT as both writer and artist!
The most infamous villain in the TMNT universe gets his own mini-series.
In Shops: Jan 16, 2019
SRP: $3.99