Daygloayhole #1 by Ben Passmore and the colorized version of Please Destroy My Enemies by Michael Sweater are coming out this April through Silver Sprocket. Details below.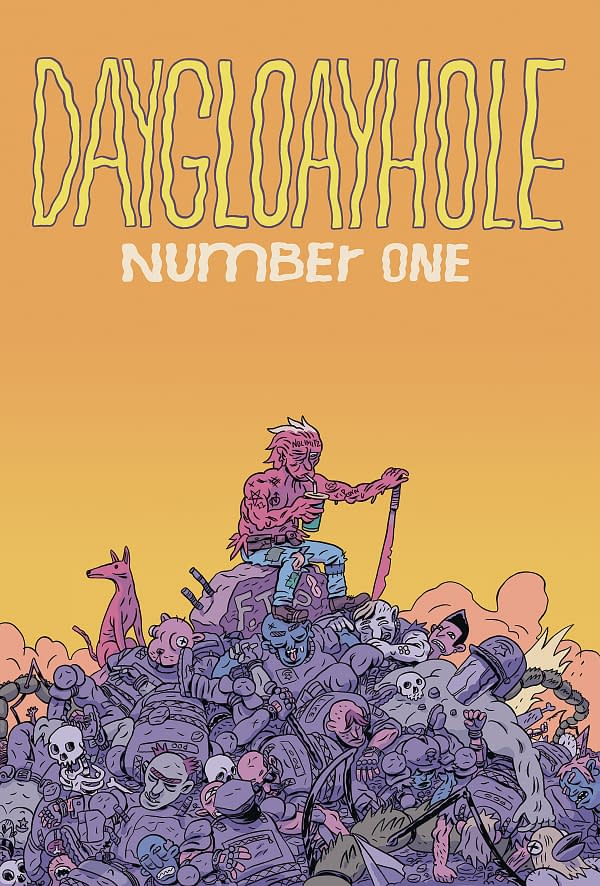 FEB181778
DAYGLOAYHOLE #1 (OF 4) (MR) (C: 0-1-2)
(W/A/CA) Ben Passmore
How's your post apocalypse going? Enjoying the irradiated deserts, menacing clouds of sentient porn magazines, mutant police, and hipsters on some street art kick? No? This is the best the end of the world gets. Social and political commentary mixed with punk nonsense and gore drawn in vibrant florescent colors. (STL076858) (C: 0-1-2)
MATURE THEMES
SC, 7×10, 32pgs, FC (1 of 4) SRP: $6.00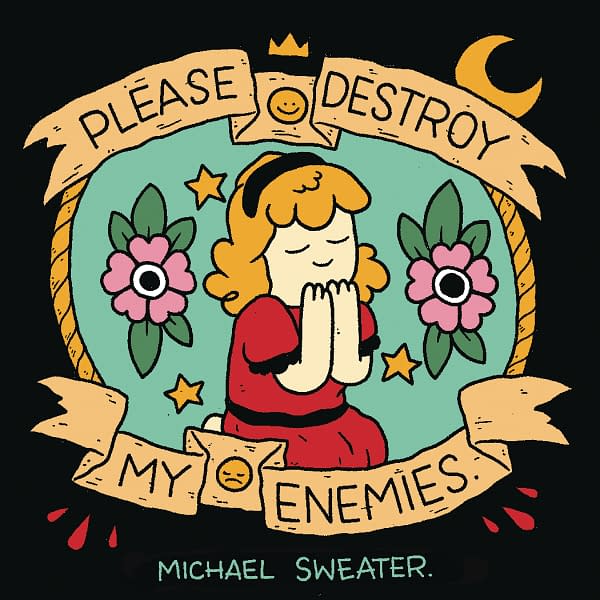 PLEASE DESTROY MY ENEMIES FULL COLOR ED GN (C: 0-1-2)
(W/A/CA) Michael Sweater
Michael Sweater's Silver Sprocket debut is back in print in dazzling full-color with hints of Gary Larson's subversive cute animal absurdism, Matt Groening's bone-dry deadpan, and Bill Watterson's pre-adult philosophical inquiry. Boing Boing raves "I love Michael Sweater's collection of 60 darlingly ironic and awful comics." (STL076856) (C: 0-1-2)
SC, 6×6, 64pgs, FC SRP: $9.99
Enjoyed this article? Share it!