We are getting a new Secret Wars event starting in 2015 and running for a whole year, just like the original. Which seems to pit a classic Marvel Earth (possibly the one twinned by Ex Hihilo) against the modern Marvel universe with all the meta inherent in such a scenario, as well as throwing in a number of other realities as well, for good measure. Rather than hero versus villain, it appears to Earth vs. Earth, something he has been preparing for with the whole incursion plotline.
But we've also seen the announcement for the summer of a new Civil War project. And then an Age Of Ultron Vs. Marvel Zombies project. And in today's Magneto, an Axis crossover, we get reference to an even older event.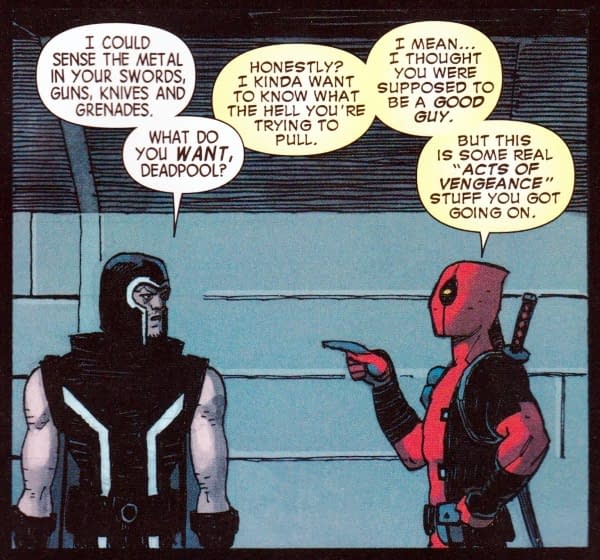 Acts Of Vengeance!
Clever minds are wondering if there will be more to come and it's all part of next year's What If event, that have spun off alternate endings and their consequences for a number of events, such as X-Men Vs Avengers.
But how many more can we have? Well Damage Control #2 gave us a place to start….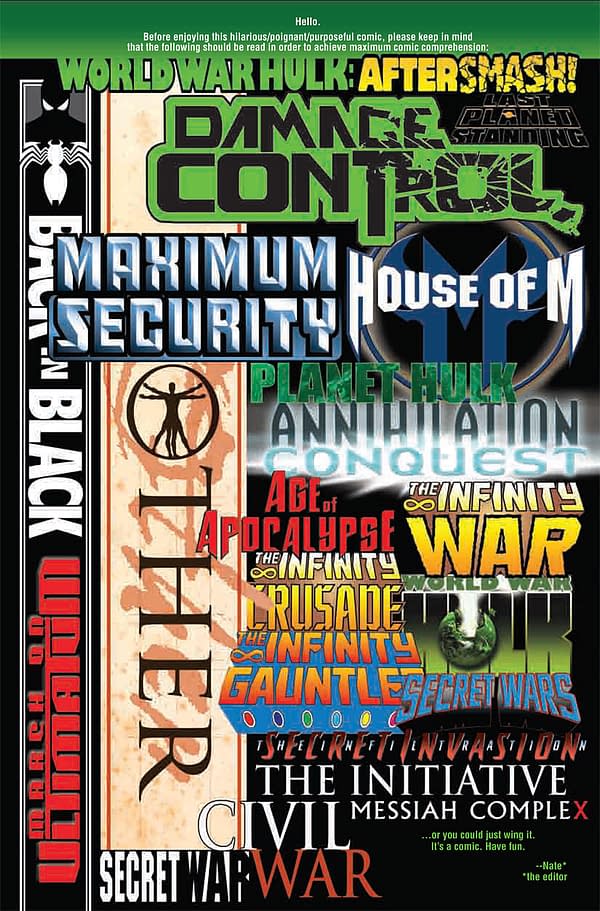 Oh and as for those incursive Earths? Today's Earth 2: Worlds End joins in…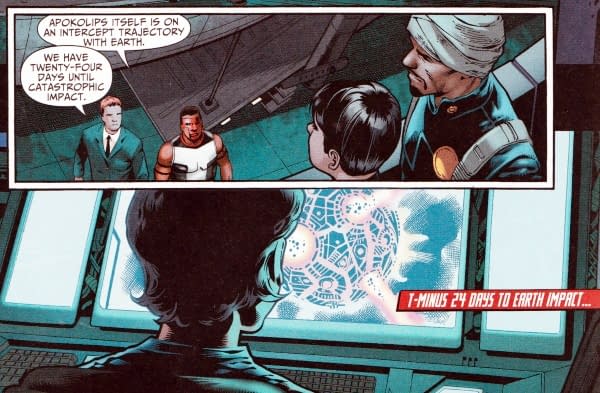 Flash! Ahhhhh! Saved every one us!
Comics courtesy of Orbital Comics, London. Hosting a Jeff Smith signing on Monday from 5pm, and exhibiting a new Pre-Code Horror exhibition including the work of Alison Sampson, Andy Belanger, Colin Lorimer, Hamish Steele, Jason Atomic, Jessica Martin, Owen Michael Johnson, Ryan Jenkyns, Shaky Kane & more!
Enjoyed this article? Share it!