How do you choose a New Super Man for China? A Bleeding Cool correspondent discussing the issue with me was surprised that they didn't pick someone out of mandatory military service. Or wondered why they would even need paperwork, appealing to patriotic loyalty should do the trick.
But it seems, instead, they are just going for someone really stupid. So when a supervillain picks on a schoolfriend… Kenan Kong is the kind of person who does this stupid thing. And ends up on the national media instead.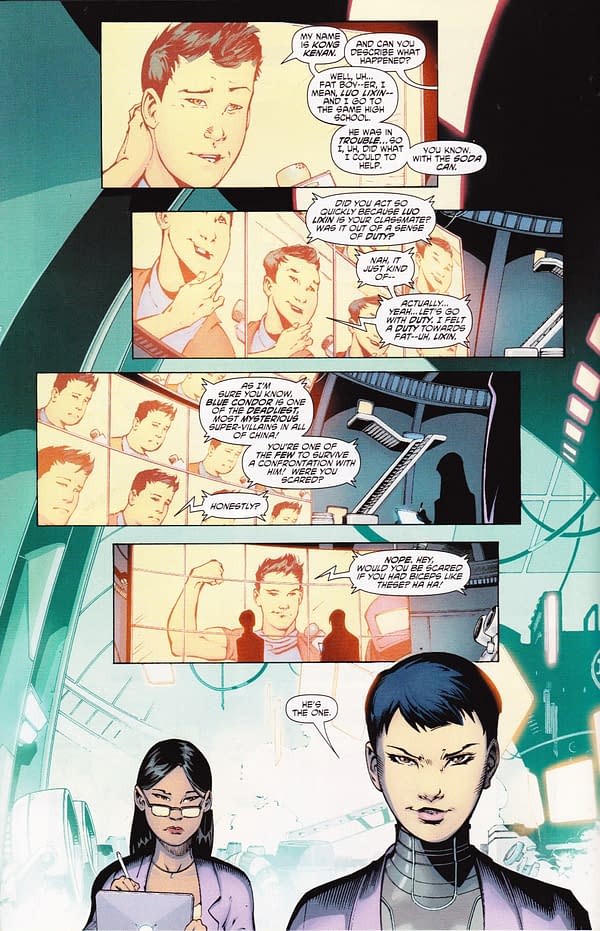 To be fair, all sorts of foolhardy behaviour, has led to super powers. Maybe China are just deliberately engineering the trope?
Also, the lack of respect on a state level for intellectual property in China is catching. They do like their hyphens instead of portmanteaus…
Enjoyed this article? Share it!