For established, jaded old Star Wars fans like myself, the new Solo graphic novel from IDW might not seem like much. It's bright, the art is fun, and the story faithfully follows the plot-points of the movie- which is great, but still not anything I would shout from the roof-tops about.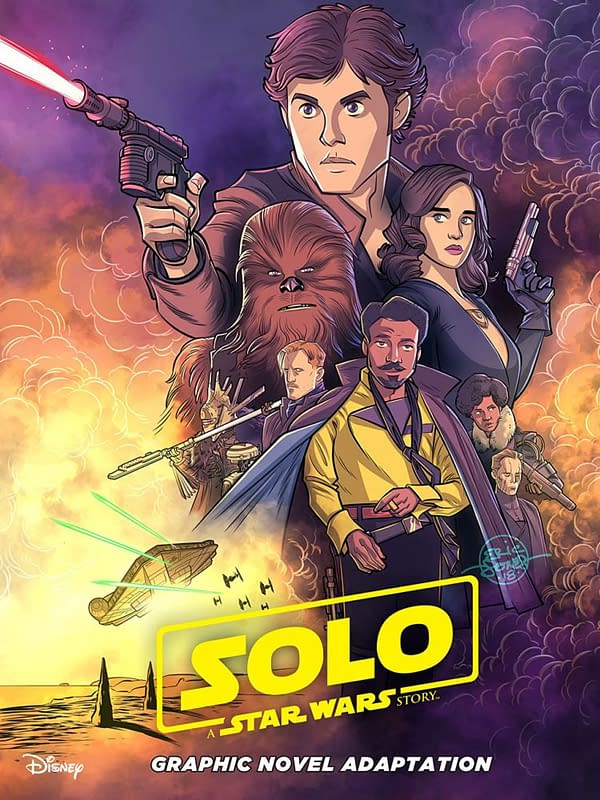 But then, this little voice was reading along with the story. I know that voice. It's 7 year old me, reading along with Archie Goodwin's Marvel run of the original trilogy adaptations. 7 year old me was thrilled then, and that's when the real point of this shiny new adaptation from IDW hit me.
Solo is absolutely brilliant for kids.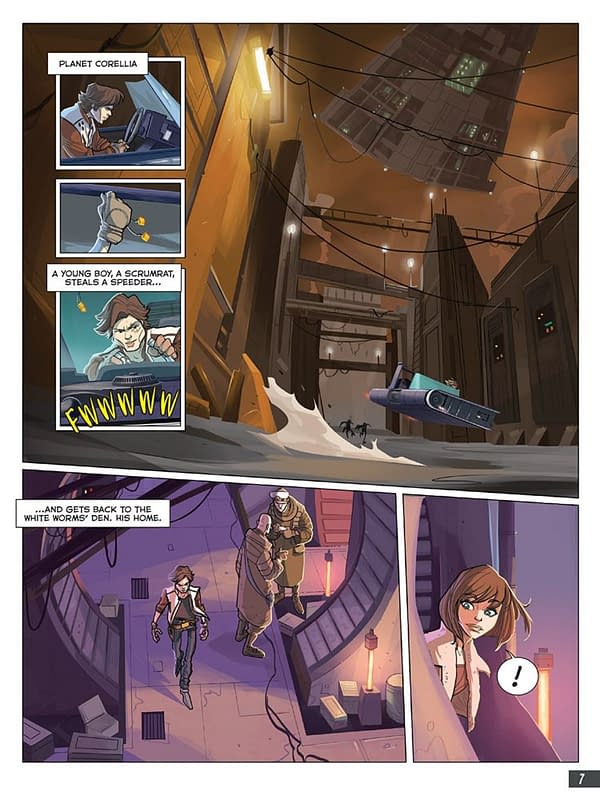 If you know a kid between 6 and 12 years of age, Solo is the Star Wars comic for them. There's plenty there for older kids, even grown-ups, but younger readers are especially going to have a blast with it.
Roberto Santillo leads a pretty large coalition of artists to get this book out the door, and the art is a ton of fun- likenesses are dead on, but with a slight anime aesthetic to them. The droids are fun and chunky, and Chewbacca is mighty and awesome, but just cute enough.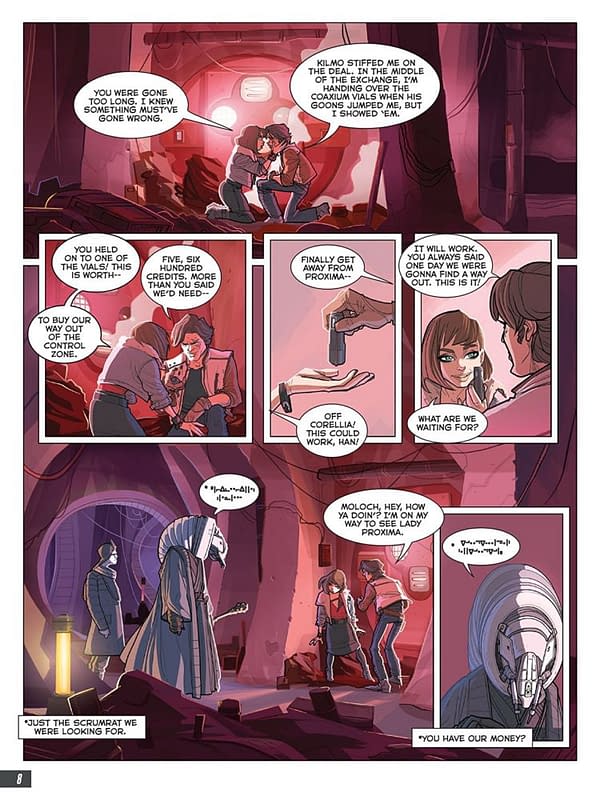 The colors are bright and punchy, and really carry the ray-gun influence of old Flash Gordon comics straight through the book. All of the monsters and aliens are larger than life. It's a lot of fun. I can see a lot of kids getting fired up about drawing while reading this comic!
I would especially recommend Solo to people with struggling readers. The story is fun and engaging, and the kind of thing a kid's going to want to read a hundred times. Sometimes, the right material will ignite a passion for reading in someone, and I think this has that in spades.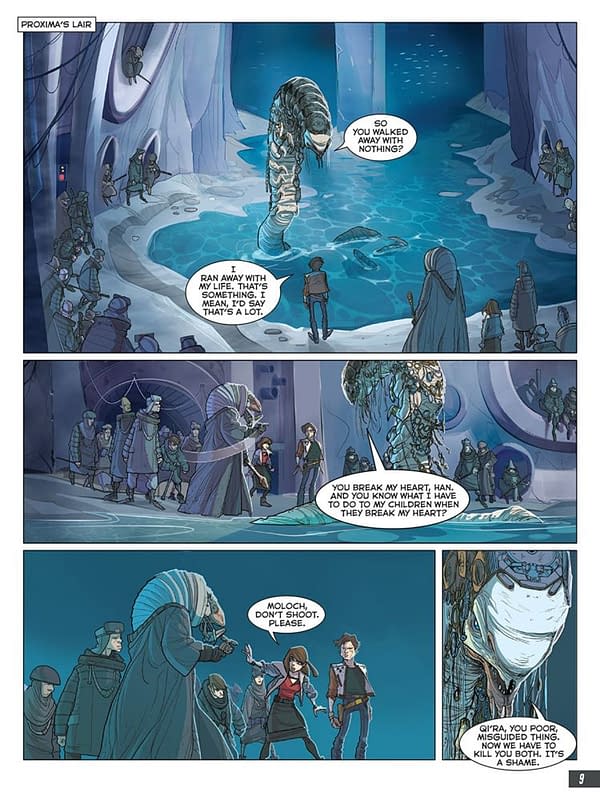 Is Solo going to change your life? Absolutely not. But it might make a huge difference for a younger reader, especially one that loves Star Wars.
SUMMARY: Script: Alessandro Ferrari; Art Direction: Roberto Santillo; Publisher: IDW Publishing; Release Date: March 27, 2019; Cover Price: $9.99; 72 pages
Enjoyed this article? Share it!